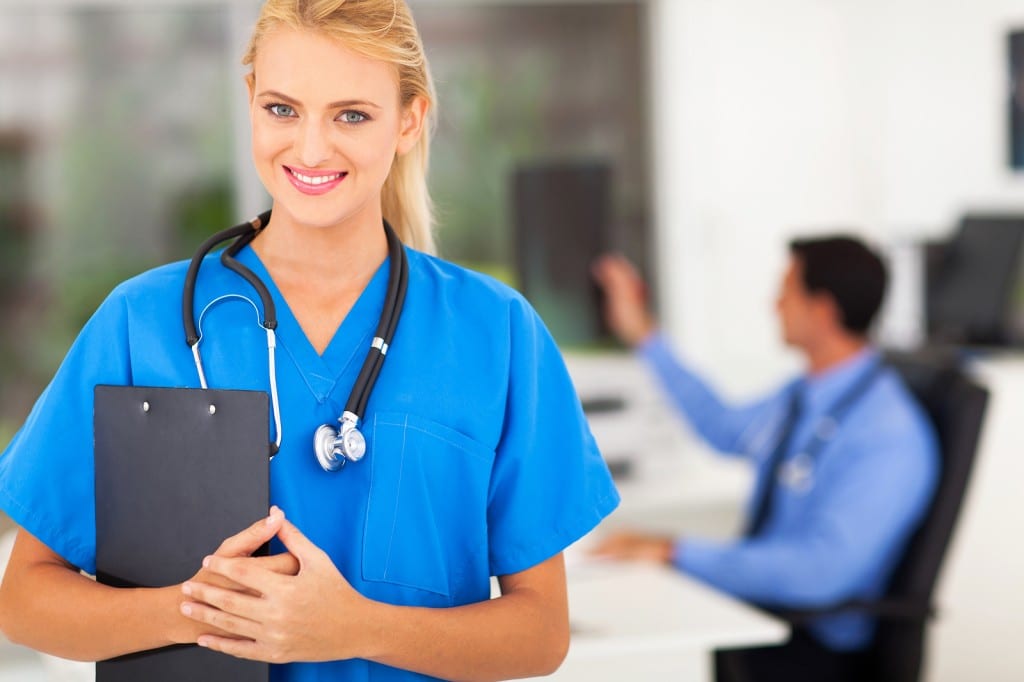 There are several free CNA training opportunities available in the state of Colorado. Apart from government grants, nursing homes and other long-term healthcare facilities provide free training with the promise to hire successful graduates. In order to work as a CNA, candidates must obtain certification – this according to Colorado's Nurse Aide Practice Act. Before taking the state's certification exam, candidates must complete 75 hours of lecture and laboratory training along with a minimum of 16 hours of clinical training at an approved facility. Graduates of the program are eligible to take the exam and must pass both segments within one year of completing the approved training. The names of successful candidates are automatically added to the Colorado Nurse Aide Registry.
Get Your Degree!
Find schools and get information on the program that's right for you.
Powered by Campus Explorer
Emily Griffith Technical College
Emily Griffith's Nurse Assisting program meets state certification requirements. After completion of the 6 to 8-week program, successful graduates are eligible to take the state certification exam. The first segment of the program is Nurse Aide Health Care Skills (4 credits) and covers basic nursing principles, communication, personal care, safety and emergency, principles of asepsis, patient rights, mental health, and OSHA regulations. The final segment, Nurse Aide Clinical Experience (1 credit), helps students put their knowledge into practice under the direction of a Registered Nurse. Applicants must take a reading test, as a prerequisite to enrollment, and provide proof of a negative TB test before the clinical rotation. Tuition for the full 92 contact hours is $520. Books, uniform, and state exam fee are not included on the cost.
Stillwater College
Stillwater College's CNA classes are 5 to 8 weeks long with flexible schedules to accommodate busy adults. The school regularly updates the day, evening and weekend schedules on the website and adjusts the published schedules to meet the needs of registered students. The state-approved training prepares students for success on the job by teaching essential skills like personal care, feeding, transferring patients, patients' rights, communication, charting, observations, and providing emotional and social support. Applicants must have a clean background and submit proof of a negative TB test before admission. The school also requires applicants to attend an interview with the program coordinator to demonstrate the motivation and potential for completing the nurse aide program. Contact the school to get information on tuition and financial aid for the program.
Pima Medical Institute
Enroll in the nursing assistant program at Pima Medical Institute and become a certified nurse aide in just 6 weeks. The 4.5-credit program provides 130 hours of training: 90 hours lecture/lab and 40 hours externship. Instructors cover a broad range of topics (all within the state's guidelines) including infection control, safety and emergency procedures, psychosocial needs, communication and interpersonal skills, personal care skills, basic restorative services, basic nursing skills, and quality improvement. Contact the school for full details on tuition.
Ann Rose School of Nursing
With only 12 students per class, the CNA training at Ann Rose School of Nursing offers a unique and personalized approach. Students meet 15 days for classroom training and 2 days for clinical experience for a total of 76 contact hours. Day and evening schedules are available. After completion of the program, graduates are eligible to the state exam at the school in a familiar environment. Tuition is $975 – payment plan is available. Additional costs include TB skin test, uniform, and state exam fee.
Community College of Denver
The Community College of Denver's 5-credit CNA training program is available in January, March, May, August and October. Class sizes are limited to 10 seats, and all students must take the co-requisite NUA 101 and NUA 170 classes during the study. The approximate cost is $1195 inclusive of supplies, certification, textbooks, and tuition. Students are eligible to take the state exam after completion of the full seven weeks of the program.
Get Your Degree!
Find schools and get information on the program that's right for you.
Powered by Campus Explorer