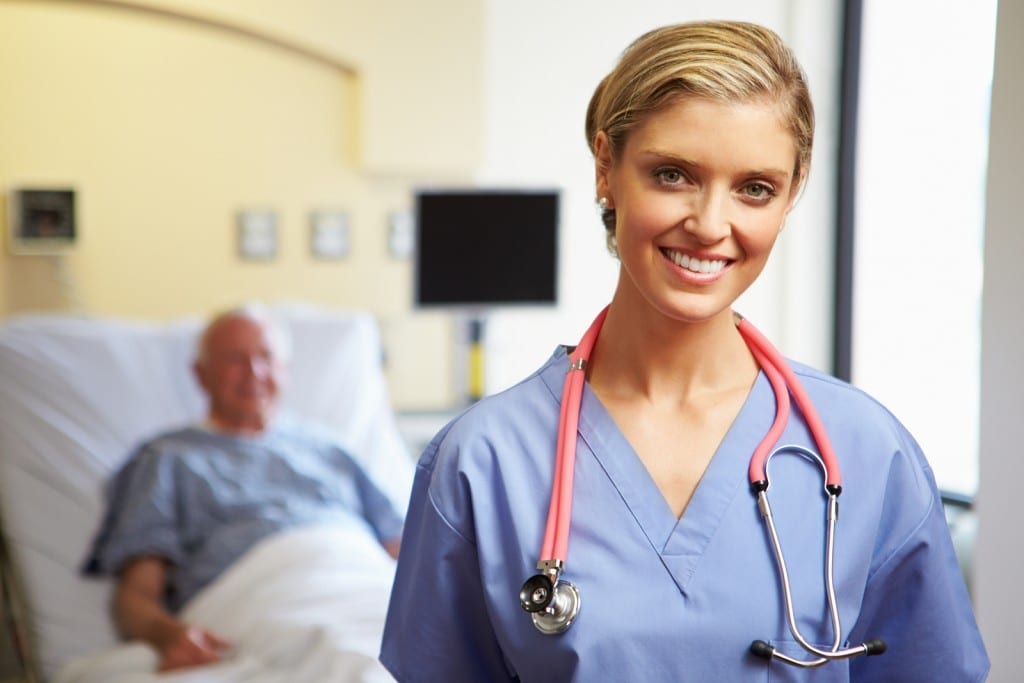 The Utah Nurse Aide Registry, in compliance with the Omnibus Reconciliation Act of 1987 (OBRA), oversees the training and certification of nurse aides throughout the state. All prospective nurse aides must meet state and federal requirements before taking up employment at Salt Lake City's many nursing homes and long term care facilities. Nurse aide training programs prepare students for their roles on the job through a minimum 80 hours of training, which can run for 3 to 6 weeks – depending on the schedule. Approved training programs not only prepare students for the state's nurse aide competency exam and a rewarding career, but also provide foundational knowledge for entry into RN and LPN programs. Upon successful completion of the nurse aide class, students are eligible to sit the state's two-part exam comprising of a written (or oral) exam and skills evaluation. The skills exam tests vital signs and hand washing skills along with five other skills issued at random. The written exam tests students' comprehension of basic nursing principles and direct care through 100 multiple choice questions.
Get Your Degree!
Find schools and get information on the program that's right for you.
Powered by Campus Explorer
Utah CNA Training Centers
The nurse aide training at Utah CNA Training Center offers 80 hours of training divided into 64 hours of in-classroom training and 16 hours of clinical instruction. The school enrolls students 16 years and older who can demonstrate proficiency in both written and oral English – a high school diploma is not required. UCTC offers day, evening and weekend classes to accommodate varying schedules. Students must attend 100 percent of classes as a requirement for graduation. Tuition costs $345 inclusive of classroom and clinical instruction, use of textbook, and online resources. A practice exam key and refresher courses are available for a small fee. Students must purchase scrubs, BP cuff, and stethoscope, which are required for the first day of classes.
Salt Lake Community College
Effective January 2015, the nurse aide training class at Salt Lake Community College covers 130 hours of training. The course content is designed to provide students with the essential knowledge and skills to meet the state certification requirements and pass the nurse aide competency exam. Instructors emphasize specific areas that help graduates provide for the physical, physiological, and psychological needs of patients within nursing homes and long term care facilities. The total estimated cost of training is $543, which includes tuition, application fee, student fees, lab fees, books and supplies. Other associated costs include $70 for the state's licensure, $15 for the background check, $33 for the drug screen and $75 for scrubs. Students must be at least 17 years for enrollment and must provide proof of TDaP, MMR, Hepatitis B, Influenza, two-step PPD and Varicella immunizations. SLCC offers day and evening classes only plus time for clinicals – students can work out the times for clinicals with the instructors before classes commence.
Tooele Applied Technology Colleges
At the end of training at Tooele Applied Technology College, graduates will be qualified to challenge the nurse aide competency exam and work in a variety of settings, including hospitals, home health agencies and long term care facilities. The course curriculum is designed to instruct students in the basic principles of nursing and to perform clinical skills such as taking patients' temperatures, blood pressure, respiration rates, pulse rates and other vital signs. The program comprises of 128 hours of instruction, including 104 classroom hours and 24 clinical hours. Applicants without a high school diploma will only be admitted after passing the Test of Adult Basic Education (TABE). Other requirements for admission include background check, drug screen, and immunization. The estimated cost of attendance is $419 inclusive of tuition, fees, books, stethoscope, pressure cuff, and gait belt.
Granite Technical Institute
Granite Technical Institute offers nurse aide training to students in grades 11 to 12. Students must be at least 16 years at the time of enrollment and must return the parental consent form to the admissions department. The training prepares students to perform nurse aide related services to patients in hospitals and long term care facilities. The course content covers topics such as recording vital signs, safety, basic nursing skills, personal care, restorative services, nutrition, communication, medical terminology,caring for the cognitively impaired, mental health, anatomy and patient transfers. Students must complete clinical training (.25 credits) as part of the program. Tuition is free, but students need to purchase scrubs, white shoes, and a watch with sweep second hands for the clinical training.
The following nursing homes are state-approved trainers that sponsor training several times a year. Contact them using the provided numbers to find out about upcoming class schedules.
Avalon Health Care
Address: 255 East 400 South, Salt Lake City, Utah 84111
Phone: (801) 596-8844
Federal Heights Rehabilitation and Nursing
Address: 41 South 900 East, Salt Lake City, Utah 84102
Phone: (801) 532-3539
Sunrise Senior Living
Address: 76 South 500 East, Salt Lake City, UT 84102
Phone: 801-424-2200
Get Your Degree!
Find schools and get information on the program that's right for you.
Powered by Campus Explorer