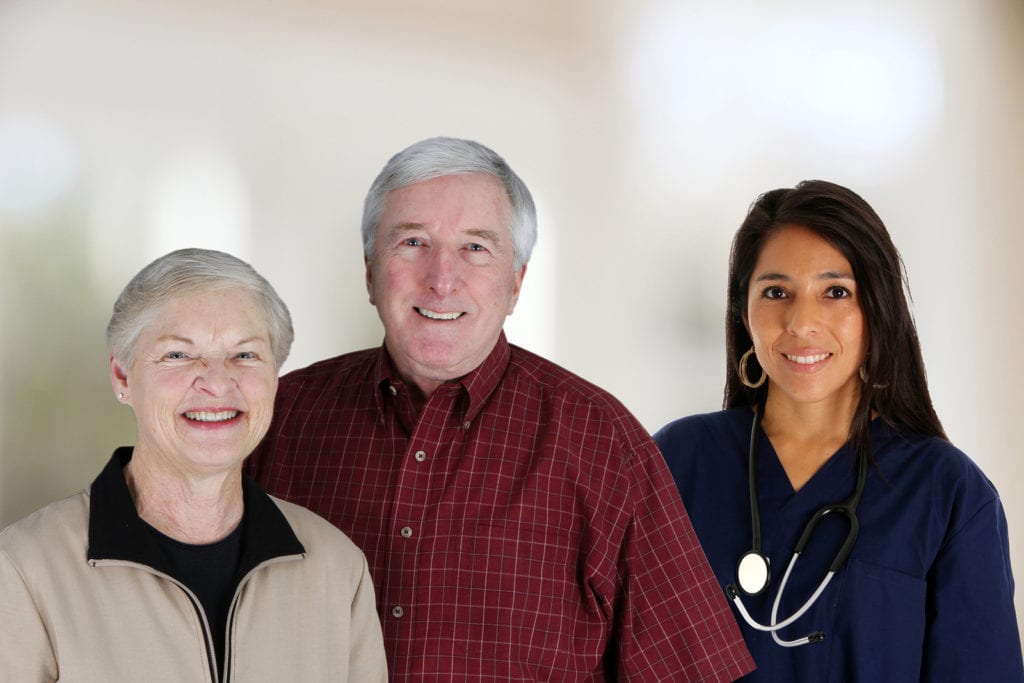 A certified nursing assistant provides care and support to seniors and disabled persons who are unable to care for themselves. They assist with the activities of daily living, such as bathing, dressing, toileting, grooming, and mouth care. They also care for wounds, serve meals and feed patients, make beds, empty bedpans, collect samples, prep patients for medical exams, assist physicians and nurses with rehabilitative treatments.
CNAs work in hospitals, long-term care facilities, clinics, and private practices assisting with daily care and monitoring patients. They may also work in patients' homes, educational institutes, hospice centers, and correction facilities. The type of facility will determine the responsibilities and level of care provided.
Nursing assistants are required to complete a state-approved CNA class that is not nearly as long and comprehensive at the degree for licensed practical nurses and registered nurses. Upon completion of the training, the graduate must pass the California Nurse Aide Competency exam to be enlisted on the Nurse Aide Registry.
The occupational outlook for nurse aides is projected at 12% over the next decade. There is a high demand for professionals to fill positions in long-term care to meet the personal and health care needs for aging seniors. Most nursing assistants will earn a median salary of $28,530 per year or $13.72 per hour. Training and experience will determine if the nurse aide makes more or less than the median salary.
Bradford College of Nursing
The Nursing Assistant Training Program at Bradford College of Nursing includes academic coursework and clinical experience to prepare students for the state nurse aide competency exam. The curriculum covers 164 contact hours of theory and practical work. Students will develop professionalism and attention to the ethical and moral standards of nursing practice and the confidence to provide quality care to patients of diverse ages and cultural backgrounds. A new class begins every month. There are options for day and evening schedules. The day program meets for 21 eight-hour days. The evening program meets Monday through Friday from 5:00 pm to 9:00 pm for 6 weeks. Clinical times are from 7:00 am to 3:30 pm.
Admission criteria:
Must be at least 16 years old at the time of enrollment
A high school diploma or GED is not required but recommended
Must be physically fit and be able to lift at least 50 lbs.
Pass the school's admission test – a test of basic math and English
Secure the necessary immunization or sign a waiver
Pass a TB test
Have current CPR certification from American Heart Association
Complete a criminal background check and drug screen
Tuition for the program is $1,200 and includes a set of scrubs and textbook.
Address: 9 S. El Dorado Street, Stockton, CA 95202
Phone: (209) 475-9854
Fax: (209) 271-5354
Email: admin@bradfordcareer.org
San Joaquin Delta College
The Nurse Assistant Training program at San Joaquin Delta College helps students acquire knowledge and skills to assume the role of an entry-level certified nursing assistant in acute and long-term care settings. Students will be prepared to succeed on the state certification examination for certification in the state of California. The duration of the program is ten weeks and includes both theory and clinical instruction. New students are admitted through random selection in the fall, spring, and summer semesters. Classes meet on campus five days a week for the first week and two days a week on campus with three days at a clinical site for successive weeks.
Admission criteria:
Pass a criminal background check and drug screen
Complete a physical assessment to demonstrate the ability to perform the duties of a nurse aide
Submit two negative TB skin tests – completed within the past 6 months. Alternatively, a clear chest x-ray may be submitted. Must be no older than 2 years
Obtain a seasonal flu shot
Have current malpractice insurance
Complete the required fingerprinting. A criminal history will affect students' ability to take the state exam
The recommended immunizations are MMR, Tdap, Hepatitis B, Hepatitis C, Varicella
CPR certification – BLS for Healthcare Providers from the American Heart Association, or AED for the Professional Rescuer from the American Red Cross or American Safety and Health Institute
Tuition for the program is $322 for the required units. The cost of the TB skin test, physical exam, flu shot, drug screen, uniforms, malpractice insurance, supplies, and CPR is the student's responsibility. Financial aid options are limited for this program. However, tuition waivers may be available.
Address: 5151 Pacific Ave Stockton, CA 95207
Phone: 209-954-5151
First Lady Permanente Education Center
The nursing assistant program at First Lady Permanente Education Center prepares students for an entry-level nurse aide position. The curriculum covers 176 contact hours of instruction – 72 hours in the classroom and lab and 104 hours in a skilled nursing facility. Students who successfully complete the requirements will receive a certificate of completion and will be eligible to take the California Nurse Aide Exam. The test is available at the school. Experienced instructors will emphasize the care of the older adult, personal care, elimination, resident safety, rehabilitation techniques, care for the dying, infection control, and legal and ethical principles. Students will develop skills in a simulated lab followed by a clinical rotation where they will care for clients under the supervision of a licensed nurse. Strict attendance to the program is required. Students who miss hours due to illness must present a physician's note to be cleared for a fee waiver on the make-up day – a maximum of 8 hours for the clinical session.
Admission criteria:
A high school diploma or GED
Must be 18 years or older
Have a valid ID card and social security card
BLS for Healthcare Provider (AHA) is offered in the course
Attend an orientation session
Complete a physical background check, TB and physical
The cost of attendance is $1,640, including the non-refundable enrollment fee of $250. The cost includes tuition, uniform, workbook, AHA BLS certification, state test, and course materials. Students must purchase the course textbook.
Address: 901 Geer Rd, Bldg#921 Turlock CA 95380
Phone: (209) 250-1200
Hillendale Home Care, Inc
The 28-day CNA program at Hillendale Home Care is designed to prepare students to take the California State CNA Certification Test. The training will also give students the knowledge and skills to care for clients under the direction of a registered nurse, licensed vocational nurse or physician, the passion to pursue further educational opportunities in nursing, and solidify their commitment to the rehabilitation, restoration, and maintenance of health. The curriculum will cover at least 160 contact hours of classroom and clinical instruction. Areas of study include body mechanics, communication and interpersonal skills, patients' rights, introduction to nursing assistant, weights and measures, vital signs, nutrition, medical and surgical asepsis, emergency procedures and safety, patient care procedures, death and dying, and care of the long-term patient.
Admission criteria:
Have a valid ID and social security card
Complete FBI fingerprints within the first week of the program
Pay the registration fee of $200
Have a current TB test
Complete a physical exam
Tuition for the program is $1,195.
Address: 1777 N California Blvd. #210, Walnut Creek, CA 94596
Phone: 925-933-8181
Fax: 925-933-1812