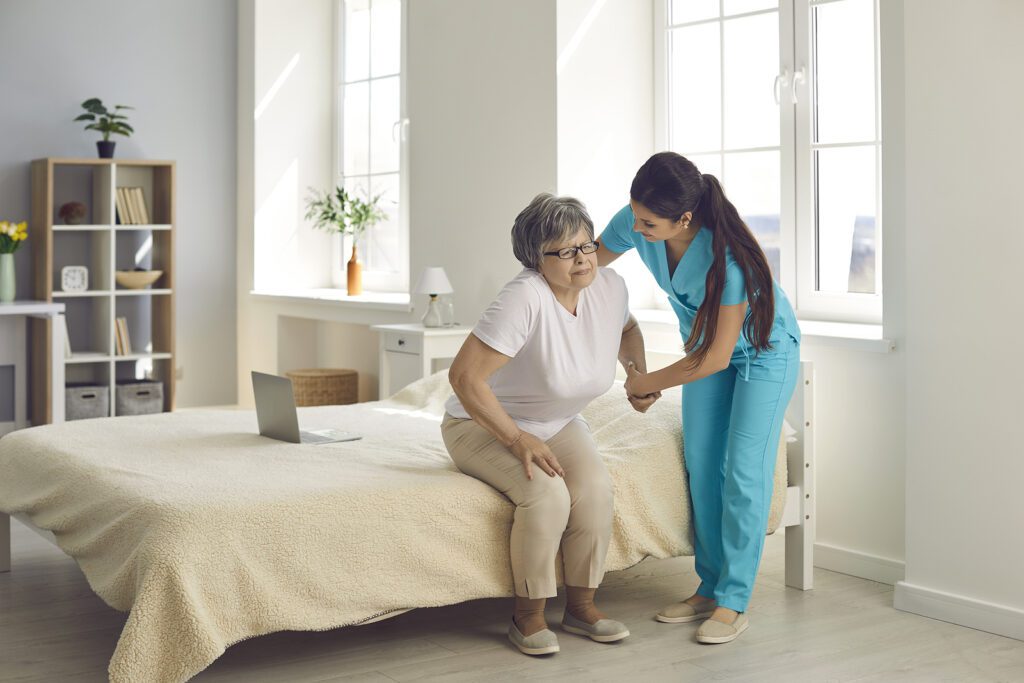 Practical nursing may be your next step if you're a Certified Nursing Assistant and want to take a more active role in patient care. As an LPN, you will provide basic nursing care to patients in acute and assisted living facilities. Your responsibilities will include but are not limited to collecting patient medical histories, applying bandages, dressings, or splints, administration of basic healthcare treatments, and monitoring patients' responses to medical treatments and procedures. In Colorado, CNA to LPN programs include IV training and the option to become certified in intravenous therapy. The preparation to become a practical nurse may be completed in 10 months to one year.
Emily Griffith Technical College
The practical nursing program at Emily Griffith Technical College is open only to persons who are Certified Nursing Assistants. CNAs must also complete the prerequisite courses before applying to the program. Theory and practical instruction prepare students for the state licensure exam and for successful patient care under the supervision of a registered nurse. Students will begin learning essential skills from the onset of the program including IV therapy. Hands-on skills development will start in the skills lab and continue at community health care facilities. Course topics include Alterations in Adult Health I, Basic Health Assessment for the Practical Nurse, Practical Nursing Arts and Skills, Advancement into Practical Nursing, Mental Health Nursing, Pediatric Nursing, Maternal Newborn Nursing, and Geriatric Nursing. The clinical component incorporates 400 hours of supervised patient care. After completion of the required 37.5 credit hours, students will receive a Certificate of Achievement. The duration of the program is 11 months.
Admission criteria:
Apply for admission to Emily Griffith College
Complete the online new student orientation
Apply for financial aid
Complete all parts of the Practical Nursing Admission Portfolio – a Career Navigator will submit to the Practical Nursing Department on the applicant's behalf
Request and submit high school transcripts and any transcripts of college courses
Attend a mandatory Practical Nursing Program Informational Admission Meeting
Provide official documentation of completing high school or equivalent
Comply with the background investigation requirements to participate in the program
Must have current certification as a CNA or medical assistant
Must complete prerequisite courses with a grade C or better – Medical Terminology, Basic Anatomy and Physiology
The program cost is $12,125. Additional costs for textbooks, material, and fees will apply.
Address: 1250 Welton St, Denver, CO 80204
Phone: (720) 423-4757
NCLEX-PN Pass Rate: 92.0%
Concorde Career College
Concorde Career College enrolls certified nursing assistants to its practical nursing program and prepares for success on the practical nursing licensing exam. The state-approved program includes classroom theory, hands-on skills development in the simulation lab, and scheduled clinical rotations where students provide direct patient care under the supervision of experienced faculty and registered nurses. The curriculum will emphasize preventative nursing care, restorative nursing care, rehabilitative nursing care, therapeutic nursing care, and nursing interventions. Course topics include dosage calculations, family nursing, foundations of nursing, mental health nursing care, introduction to medical surgical nursing, pharmacology, human growth and development, and NCLEX review. Students will also receive IV training and certification. Graduates are eligible to take the NCLEX-PN for licensure as a practical nurse. The 10-month program is offered on a daytime schedule only.
Admissions criteria:
Provide high school transcript, high school diploma or GED indicating completion of high school or equivalent
Attend a personal interview and campus tour
Read and sign the enrollment agreement
Complete the Online Readiness Assessment
Take and pass an entrance exam – Wonderlic SLE with a score of 17 or above
Submit official transcripts of any college coursework completed
Must have current certification as a Certified Nursing Assistant
Provide two letters of professional reference
Must have current liability insurance
Complete the health requirements including immunization and negative TB test
Must have and maintain CPR certification – BLS for Health Care Providers
Complete a satisfactory drug screen and background check
Attend an interview with the Nursing Program Director
Tuition for the program is $27,480 including expenses for textbooks and supplies. Financial aid is available for eligible students.
Pickens Technical College
Pickens Technical College practical nursing program prepares certified nursing assistants and persons with no experience in healthcare for entry-level employment as a practical nurse. The curriculum will cover principles and skills of patient care in areas such as medical surgical nursing, maternal infant nursing, pediatric nursing, and geriatric nursing. Students will participate in supervised clinical experiences that will cover each of the areas of nursing. Course topics include pharmacology calculations, alterations in adult health, concepts of pediatric nursing, practical nursing arts and skills, pharmacology practical nursing, and advancement into practical nursing. The program covers a total of 855 clock hours or 36 credit hours. The duration of the program is two semesters. Classes meet Monday through Friday from 7:50 am to 2:55 pm.
Admission criteria:
Complete prerequisite courses with a grade C or better – English Composition, Basic Anatomy and Physiology
Must be 18 years of age or older
Certification as a nurse aide is strongly recommended but not required
Take and pass the TEAS V test with an overall reading score of 58.7 or higher
Must submit a completed application to the Practical Nursing program
Must have completed high school or equivalent – an official transcript is required
Pass a background check and drug screen
Complete a health exam including record of immunizations
Must be able to lift up to 30 pounds
Must have liability insurance
Must have and maintain CPR certification throughout the program
The estimated total program cost of $15,350 includes tuition, program fees, student ID, clinical charges, clinical simulation lab, nursing kit, ATI Assessment Packet, TEAS testing, licensure application, and NCLEX testing fee. Other costs include uniforms, shoes, background check, drug screen, immunizations, and health exam.