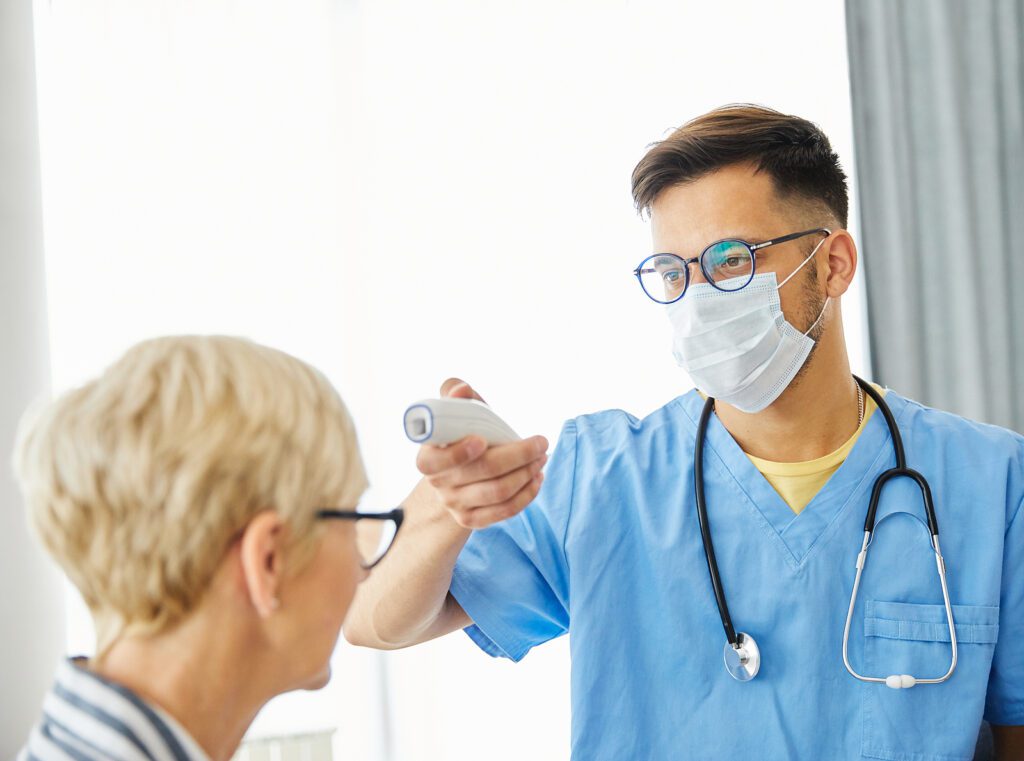 Enroll in a practical nursing program and train to take the next step on the health care career ladder. Certified nursing assistants qualify for advanced placement or credit in the admission process for practical nursing program. To qualify, you must have a current nurse aide certificate and some experience as a nurse aide. The practical nursing program provides foundations skills needed to care patients from birth to senior years. It will also include extensive preparation to help you succeed on the National Council Licensing Exam (NCLEX) to become a Licensed Practical Nurse.
Concorde Career College
Concorde Career College awards credit to Certified Nursing Assistants seeking entry to the practical nursing program. CNA applicants must have a current CNA certificate to qualify. They will participate in classroom sessions, lab activities, and a clinical externship at acute and long-term health care facilities to gain knowledge, skills, and experience to function as a practical nurse. The curriculum covers 1,690 contact hours or 66.0 semester credits. Course topics include personal and vocational concepts, foundations of nursing, college mathematics, pharmacology, nutrition, mental health nursing, respiratory nursing care, human growth and development, gastrointestinal nursing, community health nursing, endocrine nursing, leadership, and reproductive nursing. At the conclusion of the coursework, students will complete an NCLEX review. Graduates are eligible to take the NCLEX-PN for state licensure. The duration of the program is 13 months full time or 20 months part-time.
Admission criteria:
Must have a high school diploma or GED

Provide a copy of government issued photo ID and social security card

Must pass a criminal background check

Complete a 10-panel drug screen

Take and pass the entrance assessment

Must have a current negative TB test or chest x-ray – within one month of the program

Provide documentation of immunization – Tdap, hepatitis B, MMR, varicella
The program cost of $35,964 includes tuition and textbooks. There is an application fee of $100 required at the time of submission of the application.
Website: https://www.concorde.edu/
Address

: 3239 Broadway St., Kansas City, MO 64111

Phone:

(816) 531-5223

Fax:

(816) 756-3231

Toll-free:

1-800-693-7010

NCLEX-PN Pass Rate:

87.27%
Metropolitan Community College
Certified nursing assistants receive one point in the admission process of the practical nursing program at Metropolitan Community College. The extra point is awarded only to applicants holding a valid CNA license. The program covers 15 modules – 52.5 to 56 credit hours not including prerequisite courses. Core courses include personal and vocational concepts, fundamentals of nursing, applied pharmacology, mental health nursing, the childbearing family, IV therapy, medical surgical care of adult and patient, and leadership. Prerequisite courses are introductory chemistry for health sciences and anatomy and physiology or human and human physiology. Nursing courses will combine classroom sessions with hands-on activities in the lab as well as real-world patient experiences at local health care facilities. Graduates are eligible to tale the NCLEX-PN. However, completing the program does not guarantee licensure from the Board of Nursing.
Admission criteria:
Apply for admission to MCC

Submit all non-MCCKC official transcripts from all institutions attended

Take and pass the Accuplacer – this must be completed regardless of previous college coursework. Applicants must take all three sections of the Accuplacer and test scores must be less than 3 years old and must meet or exceed all required scores – Algebra (237), Reading (256), and Writing (246)

Complete the prerequisite courses with a minimum 2.75 GPA. Each course must be completed with a minimum grade C and must have been completed less than 6 years by the deadline. A maximum of two attempts in the last six years

Take the ATI TEAS exam and achieve a minimum total adjusted score of 58.7%

Provide documentation of CNA certification – for one extra point in the selection process
In-district tuition cost is $6,090 to $6,554. Out-of-district cost is $11,970. Other fees include books, supplies, EHR GO Perfect, program fees, immunizations, background check, family safety care registry, and NCLEX fee.
Website: https://mcckc.edu/
Address:

3200 Broadway, Kansas City, MO 64111

Phone:

(816) 604-1000

NCLEX-PN Pass Rate:

87.57%