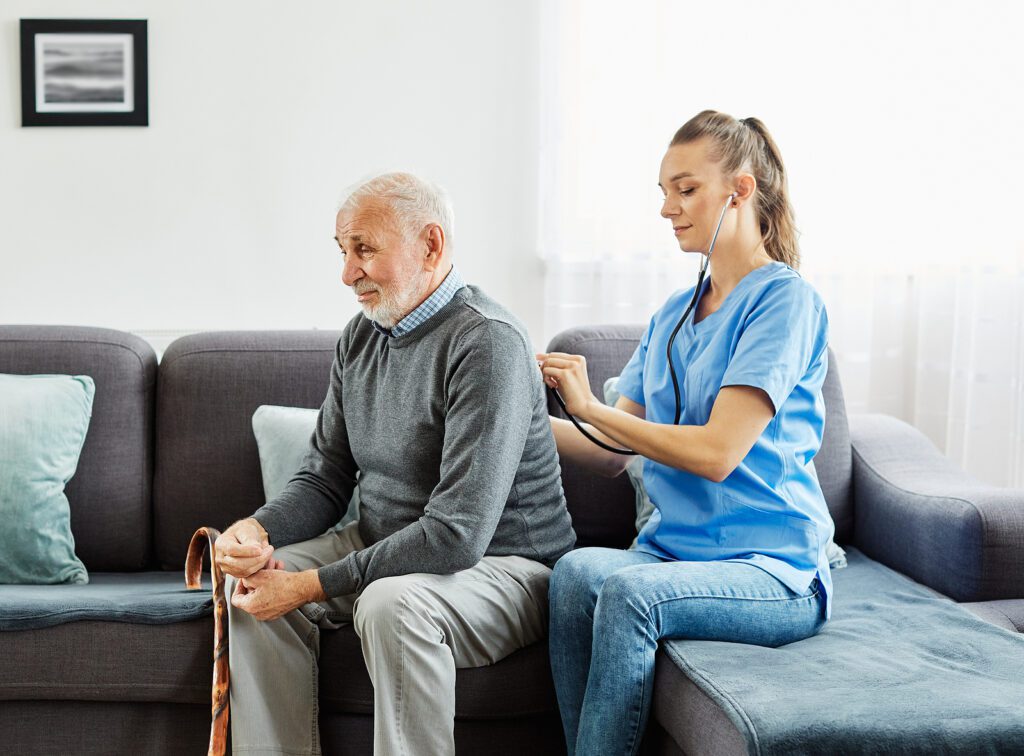 Licensed practical nurses function in a role that is higher than a certified nursing assistant but below that of a registered nurse. The role requires a license from the state that will be issued after completing an accredited practical nursing program and passing the National Council Licensing Exam. If you're looking to performs tasks that are more advanced than your role of a CNA, you can enroll in a practical nursing program or CNA to LPN program to complete the requirements for a practical nursing certificate. It is the next step, not only for CNAs but also medical assistants and emergency medical technicians. You might be considering this role as the final step on the nursing career ladder or as a transition step to a registered nursing degree.
East Valley Institute of Technology
Medical experience such as Certified/Licensed Nursing Assistant or Medical Assistant is a requirement for admission to the Practical Nursing program at East Valley Institute of Technology. The program comprises of 1,080 clock hours of theory and hands-on instruction. Students will apply the knowledge gained in the classroom during live patient care experiences at local health care facilities. Course topics include anatomy and physiology, medical terminology, pharmacology, medical surgical nursing, pediatrics, maternal child nursing, gerontology, fundamentals of nursing, and leadership. Students will also receive extensive preparation for the NLCEX exam. Graduates will be prepared to take the NCLEX for Practical Nurses. Classes meet Monday through Thursday from 7:30 A.M. to 4:00 P.M for 12 months.
Admission criteria:
Attend an Advising Session with the Nursing Director
Submit a high school diploma, high school transcripts, or GED showing graduation status
Submit any college transcripts (may be unofficial)
Submit HESI exam indicating a minimum score of 70% in Basic math, and 70% in English Composite completed within the last two years
Must have a valid CNA/LNA, MA or EMT license
Complete a current level one DPS fingerprint card
Submit a notarized felony reporting form
Must have a completed Notarized Felony Reporting Form
Provide a valid government-issued photo ID
Provide proof of legal residence per AZBN requirements
Must provide a valid social security card
Provide proof of health insurance
Provide current CPR for healthcare professional card
The program cost of $16,350 includes tuition, CPR, drug screen, name badge, ATI web-based, scrubs, and nursing pin. Other out-of-pocket fees cost an additional $1,450.
Website: https://www.evit.com/
Address: 1601 W Main St, Mesa, AZ 85201
Phone: (480) 461-4000
NCLEX-PN Pass Rate: 92.86%
Gateway Community College
The fast-track practical nursing program at Gateway Community College is designed for Certified/Licensed Nursing Assistants to complete the requirements for licensure as a practical nurse. The program includes theory and hands-on learning experiences in hospitals, nursing homes, and healthcare agencies. Faculty use role play, lectures, online case studies, and simulations to deliver the content while keeping students engaged in the program. Since technology is used extensively in the program, students must have access to a personal computer. Students will learn how to function effectively in the role of an entry-level Practical Nurse, demonstrate critical thinking skills and evidence-based practice, assist with the evaluation of nursing care, apply therapeutic communication techniques in providing basic nursing care, demonstrate caring behaviors, and assist with data collection. Graduates are eligible to sit for the NCLEX-PN. Day and evening cohorts are offered. Clinical experiences may be scheduled in the day, evenings, and weekends for both cohorts.
Admission criteria:
Attend an information/advising session
Complete an application and student ID (MEID) must be created before the information session
Must have a high school diploma or GED
Must complete a College Placement Exam or Nurse Entrance Exam
Must submit a Level One Fingerprint Clearance Card
Submit documentation of the completed Health and Safety Requirements including the Health Declaration Form signed by a licensed health care provider
Submit a negative test on a urine drug screen
Must be able to meet the physical requirements of a nursing student
Must have a current Certified Nursing Assistant or Nurse Assisting
Tuition for the program is $3,792. The estimate does not include the cost of books, fees, and supplies.