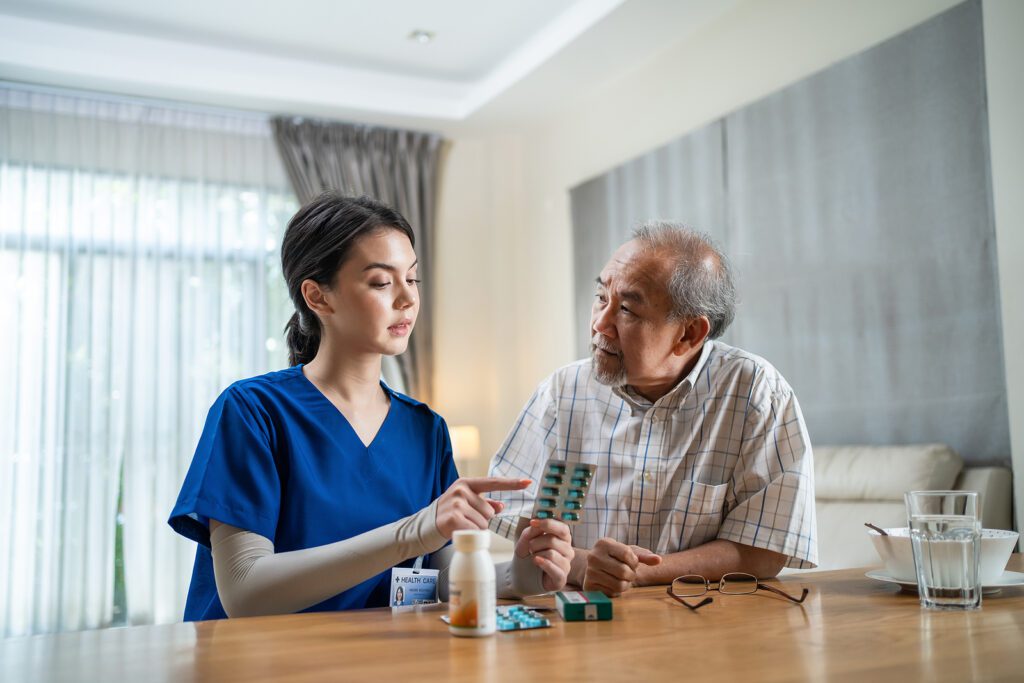 Practical nursing programs, as other nursing programs, typically have limited and selective admission. Certified nursing assistants with current certification and experience may qualify for extra points in the admissions process and attain advanced standing in a practical nursing program. The role of a CNA is both challenging and rewarding. The position is an endpoint for some but a stepping stone for many others who intend to pursue a career in nursing. CNA to LPN bridge programs facilitate the transition from certified nursing assisting to practical nursing for nurse aides seeking career advancement. In some cases, nurse aides will gain advanced placement with an existing cohort. In other instances, they will be given preference in the selection process due to their healthcare experience.
Concorde Career College – Portland
Certified nursing assistants may apply for admission to the Practical Nursing Diploma program at Concorde Career Institute and obtain extra points in the selection process. Theory and practical training will give CNAs the skills to pass the NCLEX-PN and provide quality care as a practical nurse. The curriculum will cover 1,722 contact hours – including 787 hours of theory, 198 lab hours, and 757 clinical hours – to total 66.5 credit hours. Course modules include Career Path Success, Basic Foundations in Nursing and Nursing Practice, Personal and Vocational Concepts, Introduction to Medical Surgical Nursing, Medical Surgical Nursing, Family Health Nursing, Transitions to Practice, and Clinical Practice. Some of the coursework may be delivered online. Students must participate in the clinical experiences to gain hands-on skills in a real-world environment.  Graduates will be prepared to provide safe, caring, and compassionate nursing care to diverse patients across the lifespan in various healthcare settings, function as competent, entry-level healthcare provider, collaborate with members of the inter-professional healthcare team, and communicate effectively through verbal and nonverbal methods with patients, families, and members of the healthcare team. They will be eligible to apply to sit for the NCLEX to become a Licensed Practical Nurse. The duration of the program is 12 months.
Admission criteria:
Attend a personal interview and campus tour
Must be at least 18 years of age
Complete an Application for Admission and sign the Enrollment Agreement
Take and pass the entrance exam – Wonderlic SLE
Provide proof of graduating from high school or equivalency
Must be a citizen, permanent resident or
Complete a physical exam and include immunization results and results of a TB skin test or chest x-ray
Must be able to read, speak, and write in English
Complete a satisfactory criminal background check and drug screen
The total program cost of $33,471 includes tuition and the estimated cost of textbooks. The application fee is $100.
Website: https://www.concorde.edu/
Address: 1425 NE Irving St #300, Portland, OR 97232
Phone: (503) 281-4181
NCLEX-PN Pass Rate: 82.76%
Sumner College – Portland
Sumner College awards certified nursing assistants with extra points in the selective admission practical nursing program. Theory and practical training prepare healthcare workers and those without healthcare experience with the fundamental skills to navigate the delivery of healthcare in various facilities. is a diploma program that prepares nurses for work in an acute care and long-term care facilities. Course topics include Anatomy and Physiology, Medical Terminology, Pharmacology, Nursing Fundamentals, Alternative Therapies, Maternal/Newborn/Pediatric Nursing, NCLEX Preparation, Nursing Leadership, PN Practicum, and NCLEX Predictor Testing. Students will earn 75.5 quarter credits at the conclusion of the program. The program is approved by the Oregon State Board of Nursing (OSBN) and accredited by Accrediting Council for Independent College and Schools (ACICS). Graduates will be eligible to take the NCLEX-PN for state licensure. The program is designed to be completed in 13 months. Classes meet Monday through Friday from 8:00 am to 3:00 pm or from 12:30 pm 6:30 pm. New classes begin every 10 weeks.
Admission criteria:
Submit an application for admission
Must have a high school diploma from a recognized institution or GED certificate
Attend an interview with an admissions representative
Complete a Practical Nursing Application
Submit Accuplacer exam scores
Complete and submit three essays based on requested prompts
Submit one letter of recommendation
Complete a satisfactory criminal background check and drug screen
Submit proof of immunization – MMR, TB, Tdap, and Hepatitis B
The total program cost of $32,520 includes tuition, the application fee, registration fee, lab and technology fee, and graduation fee. Financial aid is available to eligible students.
Institute of Technology – Salem
The practical nursing program at the Institute of Technology is open to certified nursing assistants who plan to prepare for practice as a licensed practical nurse. The curriculum includes 1,190 clock hours of instruction including 580 hours of theory and 610 hours of practical training in a skilled nursing facility. There will be an emphasis on the development of critical thinking, leadership, communication, and clinical judgment to produce professional and competent nurses. The program is delivered in a hybrid format to include online learning, face-to-face classroom, and lab experiences. This method of delivery will provide students with a flexible schedule to study while they work. Course topics include anatomy and physiology, career enhancement, fundamentals of nursing, medical surgical nursing, psychology, pharmacology, NCLEX review course, and ethics and law. The Practical Nursing Diploma requires the completion of 48 credit hours. Graduates will be eligible to take the NCLEX for Practical Nurses. The duration of the program is 12 months. Classes meet Monday through Friday. Class times vary. The program has limited enrollment.
Admission criteria:
Meet with an Admissions Representation
Complete an application packet to be considered for enrollment
Attend a mandatory orientation
Submit Wonderlic SLE scores
Provide transcripts of previously completed college coursework
Provide documentation of work history – healthcare related
Provide CNA certification documentation if applicable
Must be at least 18 years of age – verified through a government-issued ID
Must have a high school diploma or GED
Submit to a criminal background check – review the Board of Nursing criminal history requirements for state licensure and employment
The program cost of $34,055 includes fees, books, and background check, supplies.
Website: https://www.iot.edu/
Address: 4700 Silverton Road Northeast, Salem, OR 97305
Phone: 503-363-9001
NCLEX-PN Pass Rate: 84.81%