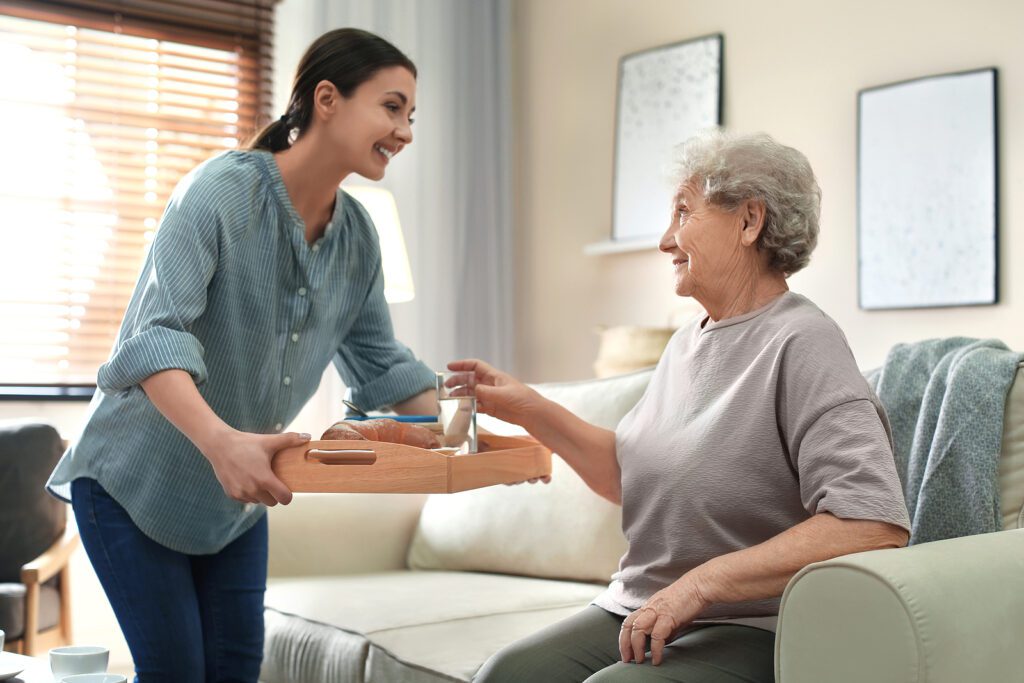 Nurses are always seeking opportunities to increase their knowledge and skill. Fortunately, there are numerous programs and pathways to build in your existing knowledge and experience to move up the career ladder. Certified nurse assisting is just the beginning of the journey, and perhaps it only served to whet your appetite and fill your mind with the possibilities of nursing. The next step – licensed practical nursing – is more complex as you will learn more about the nursing process and the art and science of nursing. It will call for studies in anatomy and physiology, medical terminology, pharmacology, human growth and development before you can delve into core studies that include medical surgical nursing, pediatric nursing, and geriatric nursing. The nursing program requires more than just book learning but will encourage interaction with faculty, students, and patients in community health facilities. As you prepare for and pass your National Council Exam for Licensed Practical Nursing, there is no doubt that your learning will continue. It may be that you enroll in an LPN to RN bridge program next or just build on those critical skills that will help you to be the best LPN you can be.
St Michael College of Allied Health
Saint Michael College of Allied Health offers a Practical Nursing Program that is open to certified nursing assistants seeking to prepare for a career a licensed practical nurse. The curriculum consists of 1,604 contact hours of theory and clinical practicum, CNAs will receive entry-level nursing education to care for patients in various health care settings. Course topics include anatomy and physiology, medical surgical nursing, maternal child nursing, pediatric nursing, geriatric nursing, mental health concepts, pharmacology, fundamentals of nursing, and transition to practice. Students will participate in a clinical externship conducted at local health care facilities. A passing grade of 76% and above and completion of Virtual ATI NCLEX-PN review are required to graduate from the program. Graduates are eligible to apply for the NCLEX-PN to become a licensed practical nurse. The duration of the program is 14 months for day students and 18 months for evening students.
Admission criteria:
Submit a completed application for admission and pay the non-refundable application fee of $75
Submit an official high school transcript from an accredited high school
Take and pass the admission reading and math test with a minimum score of 76% (reading) and 70% (math)
Must have current CPR certification
Provide documentation of health requirements including TB clearance
Must have current health insurance
Submit names of two personal references
Complete a satisfactory drug screen and criminal background check
Attend an interview with the Program Director
The program is eligible for financial aid.
Website: https://smcah.edu/
Address: 1106 Bladensburg Rd NE, Washington, DC 20002
Phone: 202 388 5500
Fax: 202 388 9588
NCLEX-PN Pass Rate: 94.29%
Capital Health Institute
Certified nursing assistants, as well as persons with no healthcare experience, may enroll in the practical nursing program at Capital Health Institute. The comprehensive curriculum covers 1,620 contact hours of classroom lectures, skills lab, and supervised patient care experiences at various health care facilities. Students will acquire knowledge and skills to care for patients of diverse cultural and socioeconomic backgrounds. Course topics include orientation and introduction to nursing, microbiology, anatomy and physiology, nutrition, med administration and pharmacology, fundamentals of nursing, medical surgical nursing, mental and behavioral health, gerontology nursing, nursing of mother and infant, pediatrics, and NCLEX Review. Graduates will be eligible to take the NCLEX for Practical Nurses. Day classes meet Monday through Friday from 8:00 am to 2:00 pm in the classroom and from 7:00 am to 2:00 pm for the clinical rotations. Evening classes meet Monday through Friday from 4:00 pm to 10:00 pm for classroom and clinical sessions. The duration of the program is 275 days.
Admission criteria:
Must be at least 18 years old
Must have current CPR (Health Care Provider Card, American Heart Association, Red Cross and American Safety and Health)
Submit a copy of current physical exam and immunizations – MMR, Tdap. TB test, pr chest x-ray
Take and pass a standardized entrance exam administered by CHI – must obtain a minimum of 60% to pass the exam
Pass a criminal background check
Submit a completed application and application fee of $75
Financial aid is available for eligible students.
Address: 7826 Eastern Ave., NW 515, Washington DC 20012
Phone: (202)-722-8830
NCLEX-PN Pass Rate: N/A