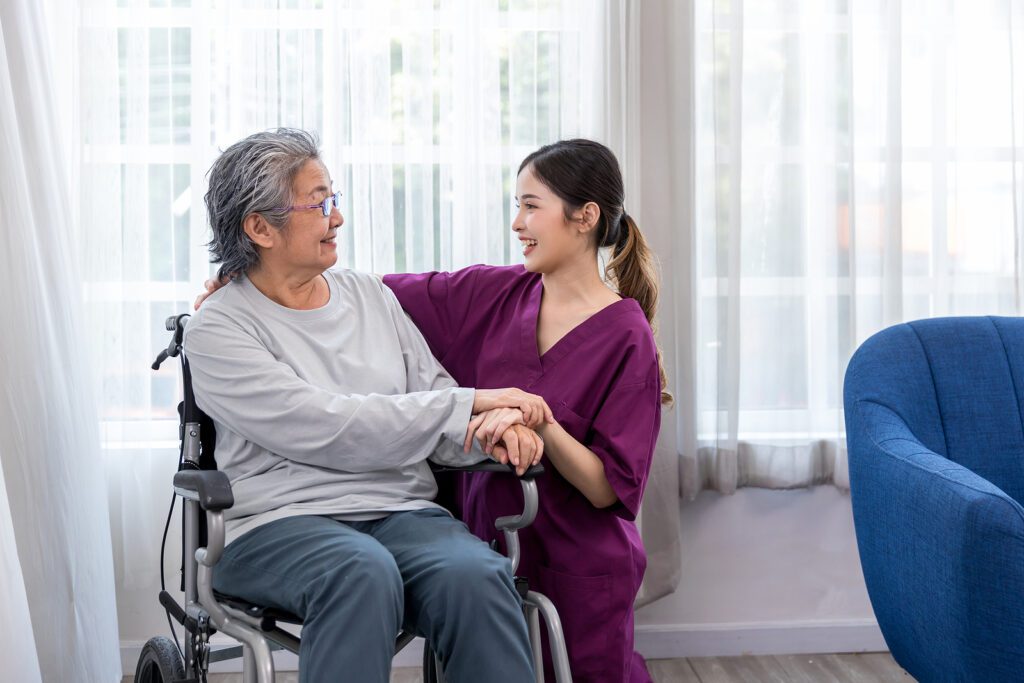 The contributions of every medical professional are vital to the care and restoration of patients. While some nurses assume a leadership role on the healthcare team, others provide more hands-on care. As a certified nursing assistant, you can follow the path from certified nurse aide to licensed practical nurses by enrolling a CNA to LPN program and completing the requirements for licensure as a practical nurse in just 12 months.
According to the Bureau of Labor Statistics (BLS), the median annual wage for certified nursing assistants was $30,290 in 2021. The medical annual salary for licensed practical nurses was $48,070 in that same year. With an estimated job growth of 6% and an added 41,300 jobs openings in the next year, it's a good time to consider the upward path from CNA to LPN.
Washburn Tech
The practical nursing program at Washburn Tech is designed for persons who have complete state certification as a Certified Nursing Assistant. The program includes knowledge, skills, attitudes and abilities needed to practice as an entry-level practical nurse. The program is approved by the Kansas State Board of Nursing. Prerequisite courses include anatomy and physiology with lab, nutrition, and human growth and development. Core courses include strategies for success, foundations of nursing, fundamental of pharmacy and safe med, nursing care of adults, care of aging adults, mental health nursing, maternal child nursing, leadership roles and issues, and NCLEX-PN review. Graduates will have earned a 48-credit hour technical certificate, and be eligible to take the National Council Licensure Examination for Licensed Practical Nurses. They have the option to pursue career advancement in the profession by enrolling in the registered nursing program at Washburn University. Full-time students will complete the requirements in just two semesters. Part-time evening students can finish in three semesters and a summer. Students are accepted twice a year in August and January.
Admission criteria:
Apply for admission to Washburn Tech online
 Must take the required pre-enrollment assessment – applicants with qualifying COMPASS, SAT or ACT scores within the last 5 years may use those. Students who have completed a college level English or Math class can use their grades in lieu of testing depending on the letter grade
Must have completed a Kansas Certified Nurse Aide course – proof of active Kansas CNA license required
Submit all official transcripts – official high school or GED certificate plus all current and recently attended colleges/universities
Must complete prerequisite coursework with a grade C or better
Must take the ATI TEAS assessment and earn a composite score of 55 or higher within the past two years to be considered
Submit an application to the Washburn Tech nursing program
Documentation of required immunizations – Hepatitis B, Influenza, MMR, Tdap, and Varicella, COVID-19
TB testing – a current 2-step TB test
Proof of insurance coverage
Must have current CPR certification – BLS Healthcare Provider from the Professional Rescuer
Complete a physical exam before entering the program
Complete a background check and 10 panel drug screen
The estimate program cost of $11,805 includes tuition, textbooks, tools, and fees. Financial aid is available for eligible students.
Address: 5724 SW Huntoon, Topeka, KS 66604
Phone: 785.670.2200
NCLEX-PN Pass Rate: 83.87%
Hutchinson Community College
Hutchinson Community College offers a practical nursing that is open to certified nursing assistants only. The program is accredited by the Accreditation Commission for Education in Nursing (ACEN). It includes lectures in the classroom, active skills lab sessions, and clinical experiences at local health care facilities. Students will complete a total of 47 credit hours to earn the technical certificate. Prerequisites courses are human anatomy and physiology, medical terminology, general psychology, and human growth and development. Core courses include include foundations of nursing, program orientation, medical surgical nursing, gerontology nursing, maternal child nursing and clinical, pharmacology, practical nursing role development, and mental health nursing. Students must attend all clinical sessions to graduate from the program. A minimum grade C is required to progress to the next course in the sequence. Graduates will be eligible to sit for the NCLEX for Practical Nurses. Full-time students will complete the program in 10 months and part-time students in 18 months.
Admission criteria:
Must have an active Kansas CNA certificate – must be verifiable through the Kansas Nurse Aide Registry
Must apply for admission to HCC before applying for admission to the nursing program
Must demonstrate English proficiency if English is a second language
Must complete the prerequisite courses with a grade C or better – General Psychology, Human Growth & Development, and Medical Terminology must be completed by July 30 for full-time applicants and December 20 for part-time applicants. Official transcripts must be sent to HCC
Must take the Accuplacer tests before applying to the PN program. Minimum scores for admission are Arithmetic 230, Reading 237, and Writing 237
Submit an application for admission to the PN program
Submit an essay answering the following question: What impact do you hope to make in peoples' lives by becoming a nurse?
Provide the names and email addresses of three references – at least two must be professional
Meet the health requirements before commencing the clinical experiences. These include but are not limited to a physical exam, immunizations, TB test.
CPR certification – BLS Healthcare Professional or BLS/CPR for Healthcare & Public Safety
Must have medical insurance
Submit official transcripts from all colleges/universities attended and high school or GED
Must complete a satisfactory background check
The estimated cost of attendance is $6,744 for students who complete the program in the normal time. Additional expenses will include insurance, health exam, CNA certification, background check, drug screen, supplies, and fees.
Website: https://www.hutchcc.edu/
Address: 1300 North Plum, Hutchinson, KS 67501
Phone: 620-665-3500
NCLEX-PN Pass Rate: 82.00%
WSU Campus of Applied Sciences and Technology
Certified nursing assistants must be in active status to enroll in the practical nursing program at WSU Tech to prepare for employment as a licensed practical nurse. The curriculum includes theory and skills practice that meets the educational requirements for licensure in Kansas. Students will complete a total of 48 credit hours to earn the Practical Nursing Certificate. Course topics include fundamentals of pharmacology and safe medication administration, foundations of nursing, nursing care of adults, maternal child nursing, mental health nursing, transition to nursing, care of aging adults, leadership roles and issues, principles of nutrition, human anatomy and physiology, general psychology, and developmental psychology. Graduates will be eligible to take the NCLEX-PN for state licensure. The program provides a pathway for articulation to nursing degree programs such as the ADN or BSN. Full-time and part-time schedules are available. The full-time class meets Monday through Friday from 8:00 am to 4:30 pm for 10 months. The part-time program meets Monday through Friday from 4:30 pm to 9:00 pm for 18 months.
Admission criteria:
Submit a completed WSU Tech application
Request college transcripts to be sent to WSU – must be in a sealed envelope
Complete the Free Application for Federal Student Aid (FAFSA)
Must have current certification with KDADS as a CNA
Must have current BLS CPR certification with the American Heart Association or equivalent
Must obtain a minimum grade C in the prerequisite courses – General Psychology, Development Psychology, Anatomy and Physiology, Principles of Nutrition, and Transitions to Nursing. Classes must not be older than 5 years
Must successfully complete the ATI TEAS test. An adjusted individual score of 57% is 59%
Attend the Practical Nursing Information Session
Complete the Health and Immunization requirements – submit a record of health exam and immunization by the requested date
Must obtain a negative urine drug screen
Complete a satisfactory criminal background check
The cost of attendance is $11,272 and does not include online fees, books, or tools. Financial aid may be available for those who qualify.
Website: https://wsutech.edu/
Address: 4004 N. Webb Road, Wichita, KS 67226
Phone: 316-677-9400
NCLEX-PN Pass Rate: 78.72%