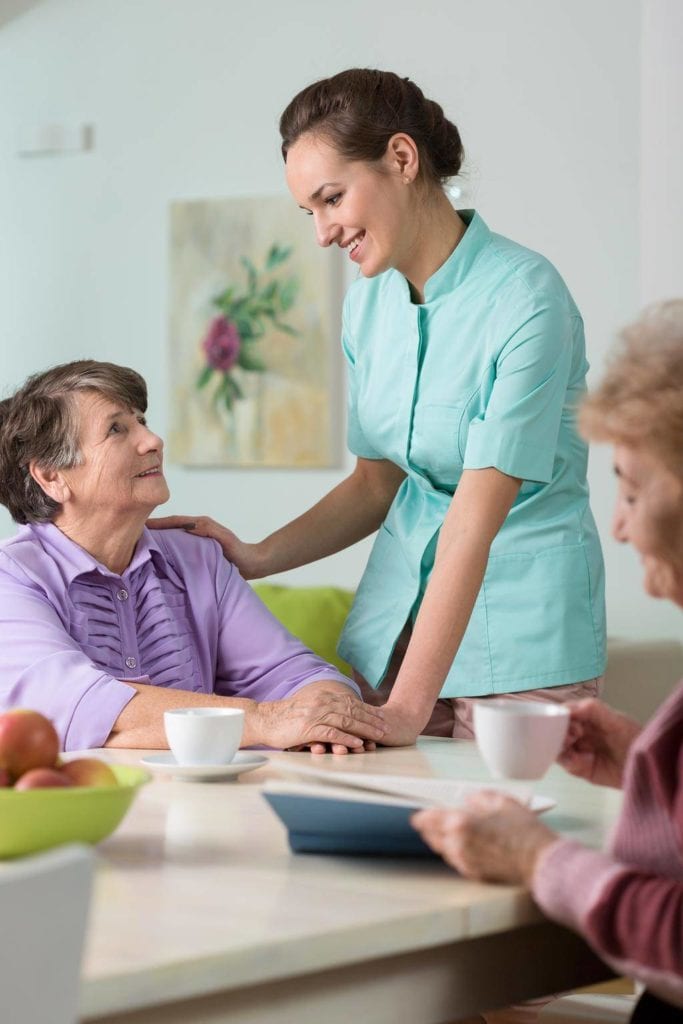 Certified Nurse Assistants collaborate with nurses, physicians, and other licensed professionals to care for patients in various healthcare settings. They play a vital role in healthcare delivery and are usually the ones that spend the most time with patients. CNAs provide both physical and emotional support to patients. They assist patients with the activities of daily living, especially in long-term care where their roles and responsibilities are more involved than their roles in hospitals and other acute care settings. The California Department of Health requires all prospective nurse aides to complete state-approved training before taking the state certification exam to become Certified Nurse Assists. Training programs equip students with the skills and competency to measure, record, and report patients' vital signs, provide care within the guidelines of the state's laws and regulations, maintain and sustain patient safety, and communicate effectively with patients, their families, and members of the healthcare team. According to the US Department of Labor, employment opportunities for CNAs will increase by 18% by the year 2020. The growth of the senior population and a high rate of turnover in the industry are the primary contributing factors to the industry growth.
American Red Cross
The American Red Cross nursing assistant program is targeted to individuals seeking an entry-level career in healthcare. Program instructors' primary focus is to equip students with the skills to succeed in a fast-growing industry. The program seeks to relieve the shortage of qualified healthcare professionals to provide direct care services in the community's hospitals and long-term care facilities. The combined didactic and hands-on instruction give students the essential knowledge and skills to feed, dress, bathe and monitor patients in nursing homes, assisted living facilities, and patients' homes. The 100-hour training runs for 28 days and includes clinical experience at a long-term care facility. The class size is limited to 15 students per instructor to ensure student-centered training. Applicants must be at least 16 years. The course fee of $1,500 includes tuition, textbook, course supplies, CPR certification, and the state certification exam. The CPR certification is valid for 2 years. The Red Cross assists graduates with job placement and hosts several job fairs with local employers.
Address: 19995 West 190th Street, Torrance 90503
Phone: (800) 627-7000
SoCal ROC
The nursing assistant training at SoCal ROC is an 8-week course designed for individuals seeking employment in the healthcare industry. Graduates are qualified to care for patients in hospital and long-term care settings. The curriculum includes, but it is not limited to, vital signs, the nursing process, body mechanics, medical terminology, personal hygiene, nutrition, communication skills, basic anatomy and physiology, activities of daily living, medical abbreviations, and patients' rights. Students acquire essential knowledge and skills through didactic instruction in the classroom and a supervised clinical experience at hospitals and long-term care facilities. Graduates are eligible to take the state exam to become Certified Nurse Assistants.
Address: 2300 Crenshaw Blvd, Torrance, CA 90501, United States
Phone: (310) 224-4200