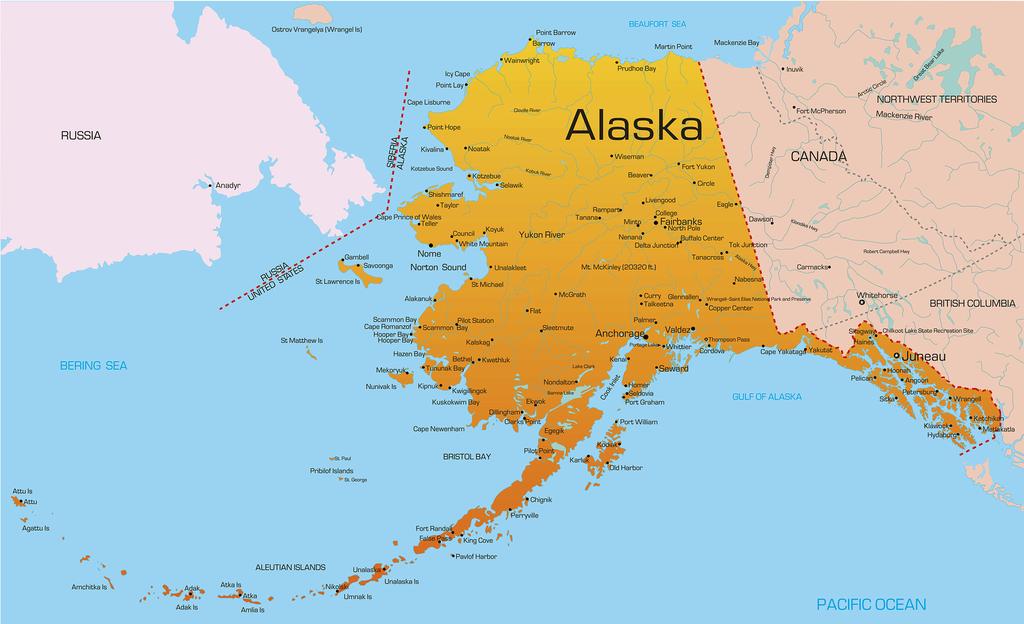 Alaska's Certified Nurse Aides work in nearly every aspect of nursing care by assisting RNs and LPNs at clinics, hospitals, nursing homes, and home health agencies. They perform duties such as recording vital signs – blood pressure, temperature, respiration, and pulse – and observe and report changes that impact patients' well-being. In hospitals and long-term care facilities, nurse aides assist patients with daily tasks, including meals, baths, treatments, mobility, and exercises. In Alaska, many nurse assistants make a decent living in outpatient clinics. They receive specialized training, which helps them prep patients for examination by a doctor or nurse, and may also assist with certain aspects of the examination. Their other responsibilities may include monitoring and restocking the clinic's medical supplies, scheduling patients and assisting with some aspects of administration. In order to prepare nurse aides for their supportive roles for nurses, Alaska's Board of Nursing governs nurse aide certification and maintenance of the nurse aide registry.
CNA Classes in Alaska:
Certification Requirements
In order to continue working in a licensed nursing facility beyond the initial 120 days that the state allows, you must obtain placement on the state's nurse aide registry. Certification ensures nurse aides have the knowledge and skills required to uphold the highest standard of patient care. The board of nursing not only governs nurse assistants' initial requirements but also has guidelines to maintain the standard. Therefore, CNAs, who fail to provide at least 160 hours of paid service, must retrain and retake the competency exam to update their status on the registry. The board also takes disciplinary actions and removes CNAs found guilty of abusing, neglecting or mistreating residents.
While pursuing the training necessary for certification, you can work for a period of 120 days at a long-term care facility. Your responsibilities during your provisional employment must stay within certain limits – meaning you can only perform tasks for which you've been trained. The 4-month period is not renewable. Out-of-state CNAs may fall within this allowance with permission from the Board of Nursing.
Employers must verify a prospective employee's status on the registry before extending an offer of employment.
Prerequisites to Training
Although you don't need a high school diploma or GED to become a CNA in Alaska, having one gives you several advantages. Rural Alaskan employers, such as specialty clinics, community-based health care centers, regional hospitals and home health employers may give preference to nurse aides with a high school education, so having one will improve your chances of employment. Also, a high school diploma paves the way for career advancement as many programs require a high school transcript as a requirement for admission. Nurse aide training providers, who do not require a diploma from applicants, will administer an admissions assessment to determine your eligibility for training.
Following are some other prerequisites to training:
17 years or older
High school diploma or GED (recommended)
TABE test
Copy of government issued picture ID
Negative drug test
A two-step TB skin test
Alaska state troopers background check
Two passport-sized photos
Fingerprint cards
Immunization (MMR 1 & 2, Hepatitis B, Meningitis)
Accuplacer (reading and math assessment) for non-high school graduates.
Alaska Certified Nurse Aide Training Requirements
Alaska's intensive, fast-paced nurse aide training programs provide a minimum of 140 contact hours of instruction over the course of 4 to 8 eight weeks. The board of nursing-designed curriculum requires trainers to facilitate 60 hours of classroom instruction plus 80 hours of skills instruction at an approved nursing facility. Many providers, such as AVTEC, facilitate more than the minimum required instruction to adequately prepare nurse aides for successful long-term employment in various health care settings.
Training provides you with all the skills you need to function as a direct care member of a health care team. You'll have the skills to provide direct care to residents and patients in a wide variety of settings. The course content includes mental health disorders, bed baths, personal care, medical abbreviations, medical terminology, communication, preventing infections, range of motion, rehabilitation, death and dying, basic emergency care, nutrition, transfers and ambulation, caring for the elderly, ethics, and the role of the CNA in health care.
Graduates of state-approved training programs qualify to sit the Alaska State Certification Exam for Nursing Assistants.
Cost of CNA Training Alaska
Alaska's primary training providers are community colleges, medical facilities, and vocational schools. The average cost of training is $1,800 for Alaska residents. The average cost represents tuition only, so you should budget for associated costs such as textbooks, materials, state certification, uniform, and medical tools (stethoscope, pressure cuff, gait belt, watch with a second hand, etc.). Although the regular channels for financial aid may not be available for this short-term training, you should visit the school's office of financial aid to find out about grants or scholarships that could assist you with funding.
The National Network of Career Nursing Assistants recommends that nurse aide students check with local health facilities for free training opportunities. You'll not only get free training, but also guaranteed employment upon certification. Remember, it is unlawful for nurse aides employed at licensed facilities to pay for the state certification exam – it is your employer's responsibility.
If you're unemployed and did not qualify for grants, you can apply for a prorated reimbursement of your training expenses if you obtain employment at a Medicaid-funded facility within twelve (12) months of certification.
CNA Exam Alaska

Pearson Vue is the authorized administrator of the nurse aide competency exam in Alaska. The two-part exam tests your competency to become a certified nurse aide in the state. You must apply and pass the exam within two years of graduating from a state-accredited training program. You can also apply for testing if you:
Possess an unencumbered nursing license issued by any state or territory within the United States
Successfully completed a nursing program within the past two years
Successfully completed a medic training program in the military
Possess a nursing license from a foreign country.
If you meet any of the above requirements, you can submit the application for certification by examination. You must take both the written and skills exam on the same day if you're a first-time tester.
The written exam tests your knowledge with 70 multiple-choice questions written in English. You'll have two hours to complete the exam. There's also an oral option available if you have difficulty reading English. The oral exam contains 60 multiple-choice questions and 10 reading comprehension questions. Review the practice exam booklet for sample questions.
The skills evaluation is set up like an actual caregiving situation. During the exam, you'll have to perform five skills selected at random. You'll only pass the exam if you perform all five skills according to standards. You have three attempts to pass the nurse aide competency exam.
Certification Costs
Written and skills exam – $50
Oral and skills exam – $55
Initial certification fee – $100
Fingerprint processing fee – $60
Application fee – $50
Walk with the following items on exam day:
Check in at least 30 minutes before the exam
Two forms of proper ID
Three sharpened No. 2 pencils and eraser
Watch with a second hand
Uniform scrubs and flat, non-skid, closed-toe shoes for the skills exam
Out-of-State CNAs
If you're an out-of-state CNA, you can transfer your license to Alaska through endorsement. Following is the procedure for endorsement:
Fill out the application for certification by endorsement form. The form must be signed and notarized
Attached a recent passport-sized photo
Attach a check or money order – $260
Submit a fingerprint card and your out-of-state certificate
Note: your out-of-state training must be a minimum of 140 hours
CNA Renewal Alaska
Alaska renews CNA certificates even two years on even-numbered years. Your certificate will lapse on March 31 of every even-numbered year. Your certification number will determine your renewal fee, continuing education hours, and practice requirements for renewal.
If your certification number is between 1 and 14154, you need to work at least 160 hours as a CNA and complete 24 CEUs to renewal your certification. The renewal fee will be $100.
If your certification number is between 14155 and 14767, you must complete 160 hours of practice or completed the CAN exam within the renewal period and complete 12 CUEs and pay the $100 to renewal your license.
If your certification number is 14768 or higher, you must work at least 160 hours as CNA or complete any CEUs and pay the $50 fee to renew your license.
Online renewal is available, and you may complete the payment using a credit card. You can also download the renewal application and mail the completed form with the renewal fee payable using a money order or check payable to the State of Alaska.
Contact the Registry:
Alaska Board of Nursing
Robert B. Atwood Building
550 W. 7th Avenue, Suite 1500
Anchorage, AK 99501-3567
Contact: Licensing Examiner – Nurse Aide Registry
Phone: (907) 269-8161
Fax: (907) 269-8196
Email: nursing@alaska.gov
State Approved CNA Training Programs in Alaska
Anchorage, AK CNA programs:
AVTEC Alaska Institute of Technology
1251 Muldoon Rd. #103 Anchorage, AK 99508
Phone: (907) 334-2230 or 334 -2231
Fax: (907) 334-2237
Anchorage School District (High School Students Only)
King Career Center
2650 E. Northern Lights Blvd. Anchorage, AK 99508
Phone: (907) 742-4136 or 742-8901
Fax: (907) 742-8907
Caregiver Training Academy
203 West 15th Ave. #104 Anchorage, AK 99501
Phone: (907) 258-0535
Alaska CNA Program
PO Box 22053, Anchorage, AK 99522
Phone: (907) 744-3469
Bethel, AK CNA programs:
Bethel CNA Program
PO Box 869 Bethel, AK 99559
Phone: (907) 543-6000
Cordova, AK CNA programs:
PWSCC-Cordova
PO Box 160 Cordova, AK 99574
Phone: (907) 424-8246 or 424-7598
Fax: (907) 424-8398
Chugiak, AK CNA programs:
Chugiak-Eagle River Health Education
22424 Birchwood Loop, Chugiak, AK 99567
Phone: (907) 688-2609
Fairbanks, AK CNA programs:
Fairbanks North Star Borough School District (High School Students Only)
604 Barnette St., Rm. 401 Fairbanks, AK 99701
Phone: (907) 455-2876
UAF Community Technical College
604 Barnette St., Rm. 401 Fairbanks, AK 99701
Phone: (907) 455-2876
Fax: (907) 455-2865
Homer, AK CNA programs:
Kachemak Bay Community College
533 E. Pioneer Ave. Homer, AK 99603
Phone: (907) 235-7743
Fax: (907) 235-0377
Juneau, AK CNA programs:
UAS Juneau
11120 Glacier Hwy Juneau, AK 99801
Phone: (907) 796-6131
Fax: (907) 796-6577
Ketchikan, AK CNA programs:
UAS Ketchikan
2600 7th Avenue, Ketchikan, AK 99901
Phone: (907) 225-1963
Fax: (907) 225-3624
Kodiak, AK CNA programs:
Kodiak College
117 Benny Benson Dr. Kodiak, AK 99615
Phone: (907) 486-1266
Fax: (907) 486-9061
Kotzebue, AK CNA programs:
Alaska Technical Center
PO Box 51 Kotzebue, AK 99752
Phone: (907) 442-3733 X32
Fax: (907) 442-2764
Nome, AK CNA programs:
UAF / Norton Sound Health Corp
1100 Greg Kreschek Ave. Nome, AK 99762
Phone: (907) 455-2876
Fax: (907) 455-2865
Palmer, AK CNA programs:
Alaska Job Corps   (17 ½-24 year olds)
800 E. Lynn Martin Dr. Palmer, AK 99654
Phone: (907) 861-8779
Fax: (907) 831-8782
Petersburg, AK CNA programs:
Petersburg General Hospital
PO Box 589 Petersburg, AK 99833
Phone: (907) 772-4291
Fax: (907) 235-0377
Sitka, AK CNA programs:
UAS Sitka
1332 Seward Ave. Sitka, AK 99835 Phone:
(907) 747-9476
Fax: (907) 747-1755
Soldotna, AK CNA programs:
Heritage Place
232 Rockwell Soldotna, AK 99669
Phone: (907) 252-7337
Fax: (907) 714-5000
Kenai Peninsula College/Kenai Peninsula Borough School District
156 College Road, Soldotna, AK 99669
Phone: (907) 260-4496
Valdez, AK CNA programs:
PWSCC-Valdez
PO Box 97 Valdez, AK 99686
Phone: (907) 835-8774
Providence Valdez Medical Center
PO Box 550 Valdez, AK 99686
Phone: (907) 834-1899
Wasilla, AK CNA programs:
Mat-Su Career & Tech High School (High School Students Only)
2472 Seward Meridian Wasilla, AK 99654
Phone: (907) 352-0426
Fax: (907) 352-0480
Wrangell, AK CNA programs:
Wrangell Medical Center
PO Box 1081 Wrangell, AK 99929
Phone: (907) 874-7000
Save
Save