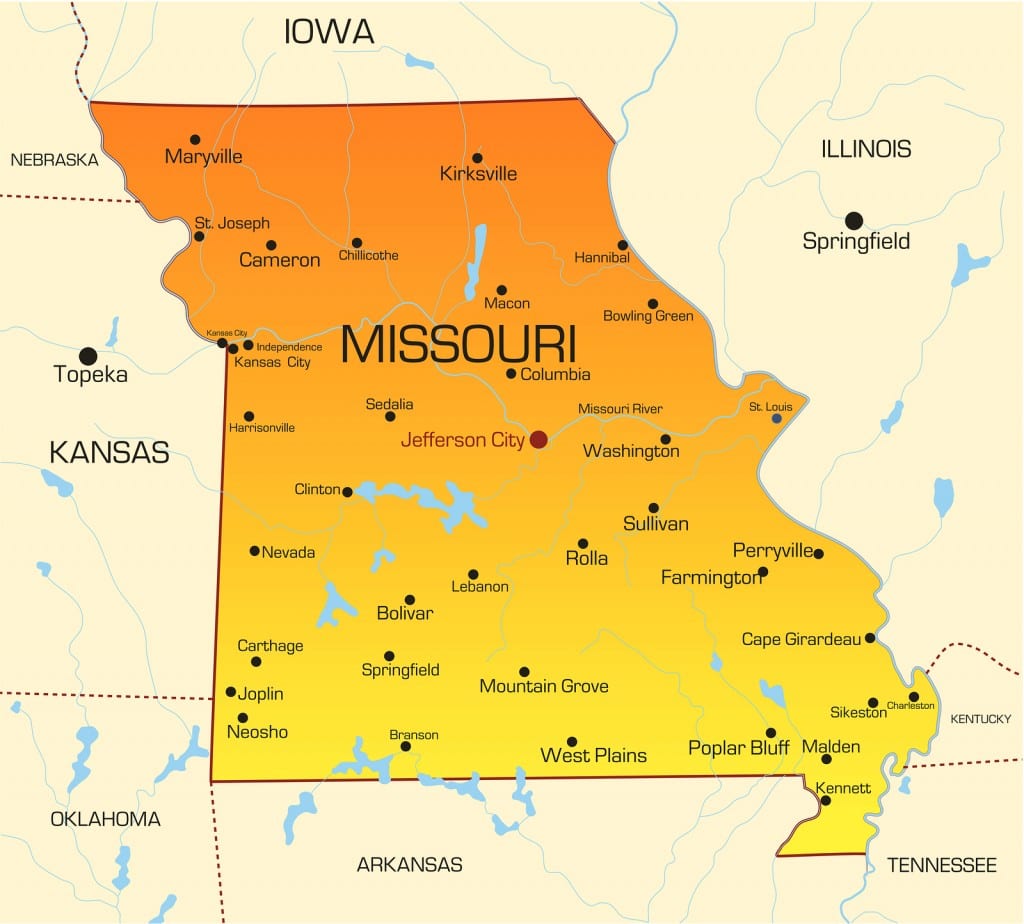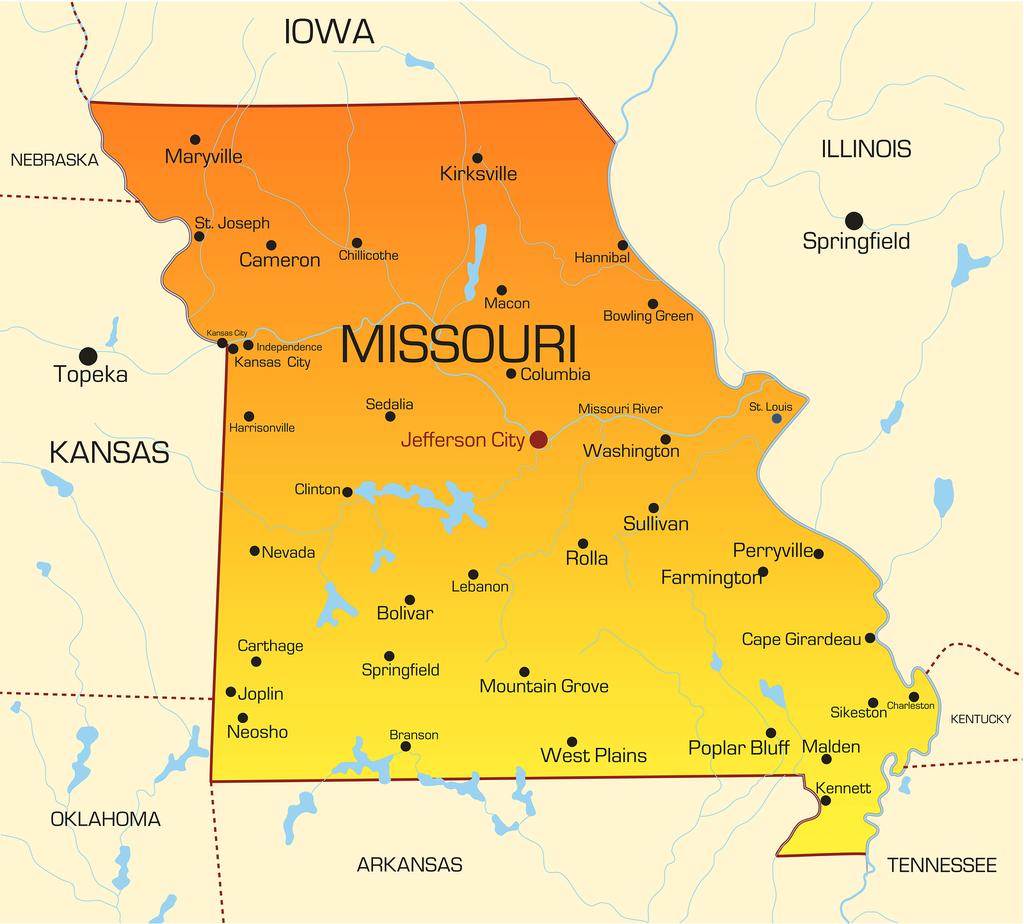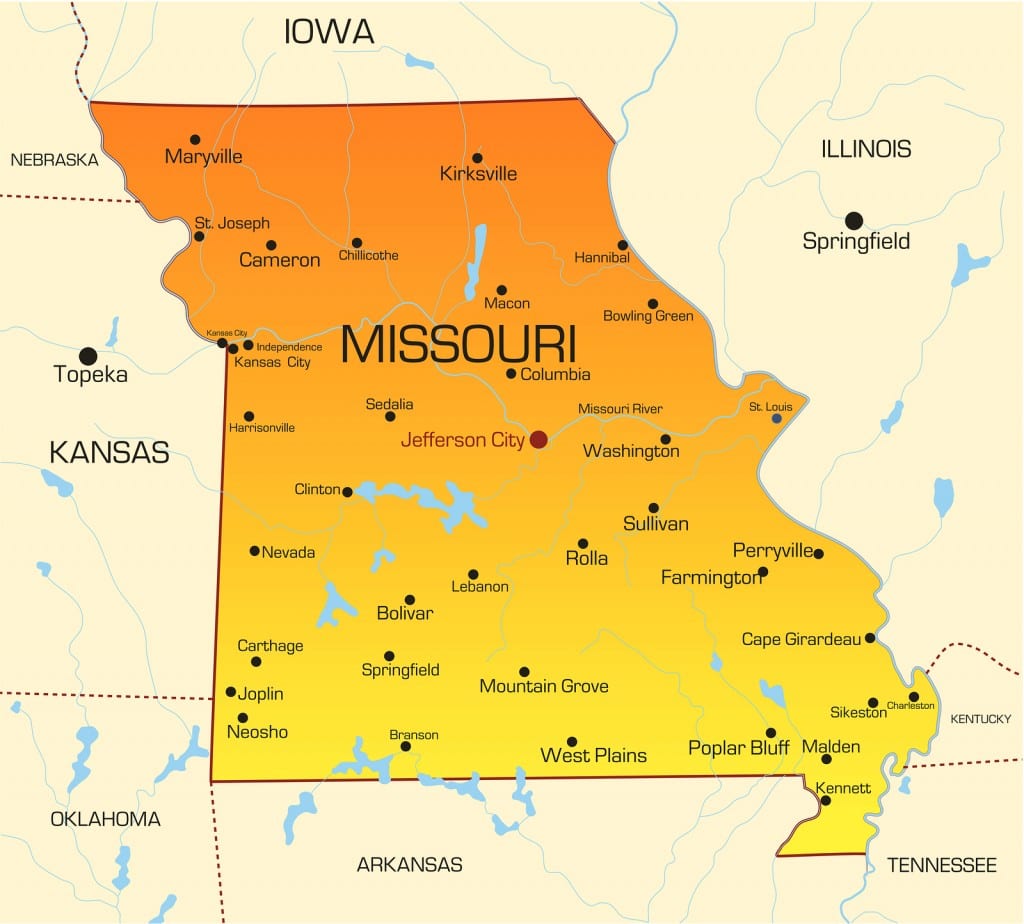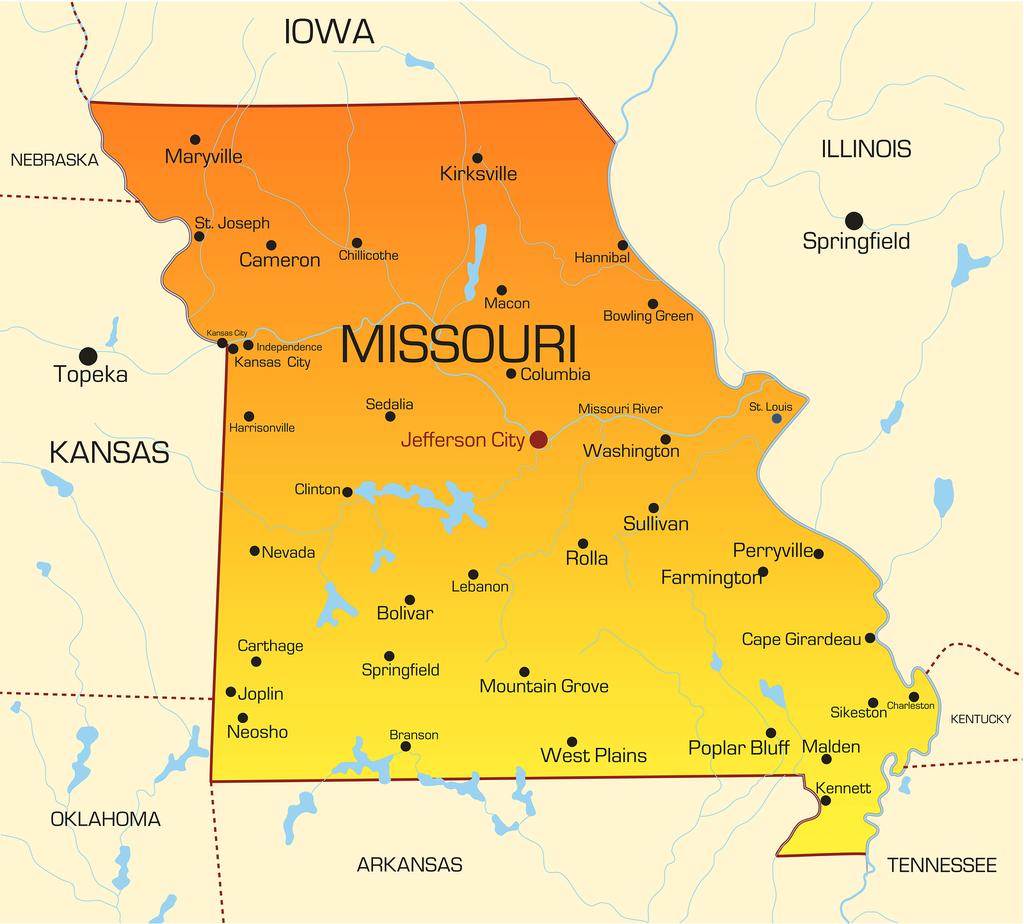 With one of the nation's fastest-growing senior populations, the "Show Me State" is currently experiencing huge demands for certified nurse aides at long-term care facilities, hospitals, and home healthcare agencies. There's no better time than now to enter the medical field as a Certified Nursing Aide. CNAs serve a critical role between patients and doctors and nurses by observing and reporting all issues to the medical staff. Aspiring nurse aides should first understand that the job is not a glamorous one. The duties can include dressing wounds and assisting patients with personal duties; therefore, prospective nurse aides should be patient and compassionate. Omnibus Budget Reconciliation Act of 1987 sets minimum standards for Nursing Assistant Training throughout the nation. Missouri's Department of Health and Senior Services, in accordance with the act, designed a training curriculum and evaluation to help nurse aides prepare for their responsibilities at nursing home facilities.
CNA Classes in Missouri:
Certification Requirements
Certified long-term care facilities and hospitals cannot accept volunteers or employ nurse aides whose names are not listed on the state's nurse aide registry. Healthcare providers must check with the registry before they allow an individual to work or volunteer to work with patients and residents. Apart from checking the local registry, the employer should also verify the registry in any state that may have information on the candidate.
Prospective CNAs must understand the state's requirements as it relates to training, testing and monitoring nurse aides. In Missouri, aspiring nurse aides must complete an approved training program and sit the nurse aide competency exam as a requirement for inclusion on the state registry. Out-of-state CNAs, foreign nurses, and nursing students can contact the health department to request exemption from training and apply directly for the state exam.
Prerequisites to Training
Unlike other healthcare careers, a certified nurse aide doesn't need a degree or high school diploma in order to practice. Federal and state regulations do not stipulate minimum education requirements, but they do expect prospective nurse aides to pursue formal training in the industry. The training imparts knowledge of basic nursing principles, medical terminology, respecting patients' rights and understanding the state's policies and laws governing the healthcare industry. As such, it's in your best interest to own a high school diploma or have a proper command of reading and comprehension before you enroll in a program.
High school diploma (recommended)
Must be at least 18 years old
Criminal background check (fingerprint scan method)
Proof of citizenship or legal residency
Report from a physical exam demonstration sound health
Negative TB test report
Immunization record
Missouri's Certified Nurse Aide Training Requirements
Missouri's approved nurse aide training programs prepare nurse aides for employment at long-term care facilities. Course instructors focus on resident care skills, which help nurse aides complete their duties under the direction of a licensed nurse. State-accredited programs consist of 75 classroom hours and 100 hours for clinical experience at an approved facility.
Typical coursework includes anatomy and physiology, geriatrics, infection control, law and ethics, safety and emergency procedures, medical terminology, essential nursing principles, communication, patients' rights, rehabilitative and restorative techniques, personal care and patient transfers.
Most states do not approve online programs. However, Missouri presently recognizes three online programs as they make provision for clinical work at a local long-term care facility or hospital. After completing your training program, you'll need to take the state competency exam to obtain placement on the nurse aide registry.
Continuing education is an essential part of nurse aide training. Ask the state health department to find out more about the continuing education requirements.
Cost of Training
Tuition for CNA classes in Missouri depends on where you enroll. Tuition at colleges could cost as much as $13,000 for a 32-credit program. These types of program normally provide financial aid for qualifying students. Another benefit of college programs is that the credits are transferable to nursing degree programs if you plan to advance your career later on. For a low-cost program, you can check out the offerings at private institutions, technical schools, career centers, nursing homes, and hospitals. The average cost for training at these providers is $600 to $1,200.
Nursing homes and hospitals sponsor free training and even provide compensation for the clinical experience, but the waiting lists for these programs are unusually long. If you cannot source a free or government funded program, you can use the option for prorated reimbursement of your training and state testing expenses if you begin employment at a Medicare/Medicaid-funded facility within 12 months of certification.
Nurse Aide Testing
Missouri's nurse aide competency exam tests your knowledge and skills. The approved training provider administers the final 2-part exam as a part of the program. You only have one chance to pass the exam – if you fail, you'll need to retake the course. If you fail one component of the exam (written or skills), you're eligible to retest up to two times.
The exam contains 75-multiple choice questions for the written exam followed by a clinical practicum where students must perform nine basic procedures. You must score 80% on the written exam to qualify for the practicum and 100% on the practicum to be eligible for certification.
The training provider/ test administrator will submit the results of the exam to the DHSS and a state-approved certifying agency. The agency will send the certification within 45 days of testing – once you pass the exam.
Certification Costs
Written and skills exam – $ 115
Out-of-State CNAs
If you are currently active on another state's register, you can apply for the Missouri CNA exam to transfer your certification. Send copies of your social security card, contact information, CNA certificate from your home state and proof of employment to the registry to start the transfer process.
Renewal
Your CNA certification remains valid for two years, and you can easily renew your status if you provide proof of at least eight (8) hours of paid employment within the two-year period.
Contact the Registry:
Missouri Nurse Aide Registry  Department of Health & Senior Services
P.O. Box 570
Jefferson City, MO 65102-0570
Attn: Health Education Unit
Phone: 573-526-5686
Fax: 573-526-7656
Email: [email protected]
State Approved CNA Training Programs in Missouri
Arnold, MO CNA programs:
Jefferson College-Imperial
4400 Jeffco Bldg
Arnold, MO 63010
636 797-3000
Bethany, MO CNA programs:
North Central Career Center
1401 Daily Road
Bethany, MO 64424
660 425-2196
Bolivar, MO CNA programs:
Bolivar High School Health Occup
1401 N Hwy D
Bolivar, MO 6561 3
417 326-5228
Bonne Terre, MO CNA programs:
Unitec Career Center
7163 Raider Rd
Bonne Terre, MO 63628
573 358-3011
Boonville, MO CNA programs:
Boonslick Technical Education Center
1694 West Ashley Rd
Boonville, MO 65233
660 882-5306
Brookfield, MO CNA programs:
Linn County Area Career & Tech Center
122 Pershing Rd
Brookfield, MO 64628
660 258-2682
Cape Girardeau, MO CNA programs:
Cape Girardeau Career & Tech Center
1080 S Silver Springs Rd
Cape Girardeau, MO 63701
573 334-0826
Carrollton, MO CNA programs:
Carrollton Area Career Center
305 East Tenth Street
Carrollton, MO 64633
660 542-0000
Carthage, MO CNA programs:
Carthage Technical Center
609 River Street
Carthage, MO 64836
417 359-7026
Cassville, MO CNA programs:
Crowder College-Cassville Campus
4020 N Main
Cassville, MO 65625
417 847-1706
Chesterfield, MO CNA programs:
CNA Training Academy
13190 S Outer 40 Road,
Chesterfield, MO 63017
314-262-8236
Chillicothe, MO CNA programs:
Grand River Technical School
1200 Fair Street
Chillicothe, MO 64601
660 646-3414
Clinton, MO CNA programs:
Clinton Vo-Tech School
602 S 5th Street
Clinton, MO 64735
660 885-6101
Columbia, MO CNA programs:
Columbia Area Career Center
4203 S Providence Road
Columbia, MO 65203
573 214-3800
Job Point-Columbia
2116 Nelwood Dr
Columbia, MO 65201
573 474-8560
Cottleville, MO CNA programs:
St Charles County Comm College
4601 Mid Rivers Mall Dr
Cottleville, MO 63376
636 922-8000
Doniphan, MO CNA programs:
Current River Avts
303 Spring Street
Doniphan, MO 63935
573 996-2915
Eldon, MO CNA programs:
Eldon Career Center
112 S Pine
Eldon, MO 65026
573 392-8060
Eolia, MO CNA Programs:
Pine/Lincoln Technical Center
342 Votech Blvd
Eolia, MO 63344
573-485-2900
Excelsior Spring, MO CNA programs:
Excelsior Springs Area Career Center
614 Tiger Drive
Excelsior Spring, MO 64024
816 630-9240
Fenton, MO CNA programs:
St Louis Coll Health Careers/County
1297 N Hwy Drive
Fenton, MO 63026
636 529-0000
Florissant, MO CNA programs:
Yeatman Community Education Center
516 Jamestown Mall
Florissant, MO 63033
314 261-8134
Hannibal, MO CNA programs:
Hannibal Career & Technical Center
4550 Mcmasters Avenue
Hannibal, MO 63401
573 221-4430
Moberly Area Community College
190 Shinn Lane
Hannibal. MO 634103
660-263-5865
Harrisonville, MO CNA programs:
Cass Career Center
1600 East Elm
Harrisonville, MO 64701
816 380-3253
Hayti, MO CNA programs:
Pemiscot County Career & Tech Center
1317 West State Hwy 84
Hayti, MO 63851
573 359-2601
Hillsboro, MO CNA programs:
Jefferson College
1000 Viking Dr-Ats Bldg
Hillsboro, MO 63050
636 942-3000
Houston, MO CNA programs:
Texas County Technical Institute
6915 S Hwy 63
Houston, MO 65483
417 967-5466
Independence, MO CNA programs:
Career & Technical Center At Ft Osage
2101 N Twyman Rd
Independence, MO 64058
816 650-7180
Meds-Medical Educ Dev And Support, Inc
1425 S Noland Rd
Independence, MO 64055
816 373-6337
Metro Comm College-Blue River
20301 East 78 Highway
Independence, MO 64057
816 604-4022
Univ of Central Missouri-Independence
1520 E 23rd St, St E
Independence, MO 64055
660 414-2484
Ironton, MO CNA programs:
Arcadia Valley Career Tech Center
650 Park Drive
Ironton, MO 63650
573 546-3907
Jefferson City, MO CNA programs:
MO Assoc.Of Nursing Home Admin. (Online)
4100 Country Club
Jefferson City, MO 65109
573 634-5345
MO Health Care Association
236 Metro Drive
Jefferson City, MO 65109
573 893-2060
Nichols Career Center
605 Union
Jefferson City, MO 65101
573 659-3100
Joplin, MO CNA programs:
Franklin Tech
420 S Grand
Joplin, MO 64801
417 625-5260
Kansas City, MO CNA programs:
Metro Comm College-Maple Woods
2601 Ne Barry Rd
Kansas City, MO 64156
816 604-4022
Excelsior Springs Job Corp
2402 Swope Parkway
Kansas City, MO 64130
816 861-2353
BKA Medical Training Center
1710 E 18th Street
Kansas City, 65108
816-471-2330
Manual Career Technical Center
1215 E Truman Road
Kansas City, MO 64106
816 418-5211
Penn Valley Community College
3444 Broadway, Ste 216
Kansas City, MO 64111
816 604-4022
Univ Of Central Missouri-Kc
1710 E 18th St
Kansas City, MO 64180
660 422-8377
Univ Of Central Missouri-North Kc
3100 Ne 83rd, St 2100
Kansas City, MO 64119
816 474-1783
Univ Of Central Missouri-Paseo Kc
1740 Paseo Blvd
Kansas City, MO 64108
816 471-2330
University Of Mary-Aahcc
5322 Troost Ave
Kansas City, MO 64110
816 741-9797
Kennett, MO CNA programs:
Kennett Career & Tech Center
1400 W Washington St
Kennett, MO 63857
573 717-1123
Kirksville, MO CNA programs:
Kirksville Area Tech Center
1103 South Cottage Grove
Kirksville, MO 63501
660 665-2865
Lamar, MO CNA programs:
Lamar Career & Technical School
501 Maple
Lamar, MO 64759
417 682-3384
Lebanon, MO CNA programs:
Lebanon Tech And Career Center
757 Brice Street
Lebanon, MO 65536
417 532-5494
Lees Summit, MO CNA programs:
Metro Comm College-Longview
500 Sw Longview Rd
Lees Summit, MO 64063
816 604-4022
Univ Of Central MO -Summit Center
850 Nw Champion Rd
Lees Summit, MO 64063
660 422-8377
Summit Technology Academy
777 Nw Blue Parkway St 3090
Lees Summit, MO 64086
816 986-3410
Lexington, MO CNA programs:
Lex La-Ray Tech Center
2323 High School Drive
Lexington, MO 64067
660 259-2264
Louisburg, MO CNA programs:
Dallas County Career Center
33 Vo Tech Rd
Louisburg, MO 65685
417 752-3491
Macon, MO CNA programs:
Macon R-1 Vo-Tech School
702 N Missouri
Macon, MO 63552
660 385-2158
Marshall, MO CNA programs:
Saline Cnty Career Center
900 W Vest
Marshall, MO 65340
660 886-6958
Maryville, MO CNA programs:
Northwest Tech School
1515 S Munn Ave
Maryville, MO 64468
660 562-4181
Mexico, MO CNA programs:
Davis H Hart Career Center
905 North Wade Street
Mexico, MO 65265
573 581-5684
Moberly Area Comm College-Atc
2900 Doreli Lane
Mexico, MO 65265
573 582-0817
Moberly, MO CNA programs:
Moberly Area Comm Coll
101 College Ave Room C-25
Moberly, MO 65270
660 263-4110
Monett, MO CNA programs:
Crowder College – Monett
2 David Sippy Dr
Monett, MO 65708
417 455-5537
Mountain Grove, MO CNA programs:
Ozark Mountain Technical Center
211 East Fifth Street
Mountain Grove, MO 65711
417 926-3177
Mountain View-Birchtree R-Iii
#1 Hwy 60 East
Mountain View, MO 65548
417 934-2020
Mt Vernon, MO CNA programs:
Crowder College-Mt Vernon
822 W Mt Vernon Blvd
Mt Vernon, MO 65712
417 461-0237
Neosho, MO CNA programs:
Crowder College Tech Educ Center
601 Laclede
Neosho, MO 64850
417 451-2070
Nevada, MO CNA programs:
Crowder College-Nevada Campus
600 W Edwards
Nevada, MO 64772
417 667-0518
Nevada Regional Tech Center
900 West Ashland
Nevada, MO 64772
417 448-2090
New Madrid, MO CNA programs:
New Madrid Technical Skills Center
310 Us Highway 61
New Madrid, MO 63869
573 688-2161
Ozark, MO CNA Programs:
Health Systems SSI Traning Center
5340 N Town Center DR
Ozark, MO 65721
417-551-706
Osage Beach, MO CNA Programs:
Columbia College
900 College Blvd,
Osage Beach MO 65065
573-348-6463
Park Hills, MO CNA programs:
Mineral Area College
5270 Flat River Rd
Park Hills, MO 63601
573 518-2172
Perryville, MO CNA programs:
Perryville Area Career & Technology
326 College At Edwards Streets
Perryville, MO 63775
573 547-7500
Pineville, MO CNA programs:
Crowder College-Pineville
100 Jesse James Road
Pineville, MO 64856
417 235-7050
Platte City, MO CNA programs:
Northland Career Center
1801 Branch Street
Platte City, MO 64079
816 858-5505
Poplar Bluff, MO CNA programs:
Poplar Bluff Technical Career Center
3203 Oak Grove Road
Poplar Bluff, MO 63901
573 785-2248
Puxico, MO CNA programs:
Mingo Job Corps Ccc
4253 State Highway T
Puxico, MO 63960
573 222-3537
Raytown, MO CNA programs:
Herndon Career Center
11501 East 350 Highway
Raytown, MO 64138
816 268-7140
Reed Springs, MO CNA programs:
Gibson Technical Center
386 W State Hwy 76
Reed Springs, MO 65737
417 272-3271
Rolla, MO CNA programs:
Rolla Technical Institute/Rtc
1304 E Tenth St
Rolla, MO 65401
573 458-0150
Sedalia, MO CNA programs:
Job Point-Sedalia
500 Welch Circle
Sedalia, MO 65301
660 422-8377
State Fair Comm College (Online)
3201 W 16th Street
Sedalia, MO 65301
660 530-5800
Sikeston, MO CNA programs:
Sikeston R-6/Career And Tech Center
135 Plaza Dr Suite 201
Sikeston, MO 63801
573 472-8887
Springfield, MO CNA programs:
Bryan University
4255 Nature Center Way
Springfield, MO 65804
417 862-5700
Cox College
1423 N Jefferson
Springfield, MO 65802
417 269-3401
Ozarks Tech Comm College (Online)
1001 E Chestnut Expressway
Springfield, MO 65802
417 447-8882
St Joseph, MO CNA programs:
Hillyard Technical Center
3434 Faraon St
St Joseph, MO 64506
816 671-4170
St Louis, MO CNA programs:
Beaumont Career & Technical Hs
3836 Natural Bridge Ave
St Louis, MO 63107
314 533-2410
Clay School Adult Ed
3820 N 14th St
St Louis, MO 63107
314 231-9249
Clyde C Miller Career Academy
1000 N Grand Avenue
St Louis, MO 63106
314 371-0394
Daruby School
625 North Euclid Ave Suite 410
St Louis, MO 63121
314 454-6933
Sigel Community School
2039 Russell
St Louis, MO 63118
314 865-5050
St Louis College Of Health Careers/Metro
909 S Taylor
St Louis, MO 63110
314 652-0300
St Louis Comm College/Forest Park
5600 Oakland Avenue
St Louis, MO 63110
314 644-9272
St Louis Job Corps
3860 Lindell
St Louis, MO 63120
314 652-8907
International Institute Of St Louis
4131 South Grand
St Louis, MO 63116
314 773-9090
Vashon High Community Educ Center
3035 Cass Ave
St Louis, MO 63106
314 652-9961
Walbridge Community Educ Center
5019 Alcott Ave
St Louis, MO 63120
314 261-8282
Trenton, MO CNA programs:
North Central MO College
1324 Cedar
Trenton, MO 64683
660 359-3948
Union, MO CNA programs:
East Central College
1964 Prairie Dell Rd
Union, MO 63084
636 583-5195
Vandalia, MO CNA Programs:
Salt River Vocational School
1101 East Highway 54, Vandalia MO 63382
573-594-6686
Warrensburg, MO CNA programs:
Preferred Futures Healthcare Academy
234 Nw 41 Rd
Warrensburg, MO 64093
660 422-8377
University Of Central Missouri-Wrnsbrg
Humphreys 401
Warrensburg, MO 64093
660 543-4674
Warrensburg Area Career Center
205 S Ridgeview Drive
Warrensburg, MO 64093
660 747-2283
Waynesville, MO CNA programs:
Waynesville Career Center
810 Roosevelt
Waynesville, MO 65583
573 774-6106
Webb City, MO CNA programs:
Crowder College-Webb City Campus
600 S Ellis
Webb City, MO 64870
417 573-2345
West Plains, MO CNA programs:
South Central Career Center
1009 Jackson
West Plains, MO 65775
417 256-8883
Get Your Degree!
Find schools and get information on the program that's right for you.
Powered by Campus Explorer