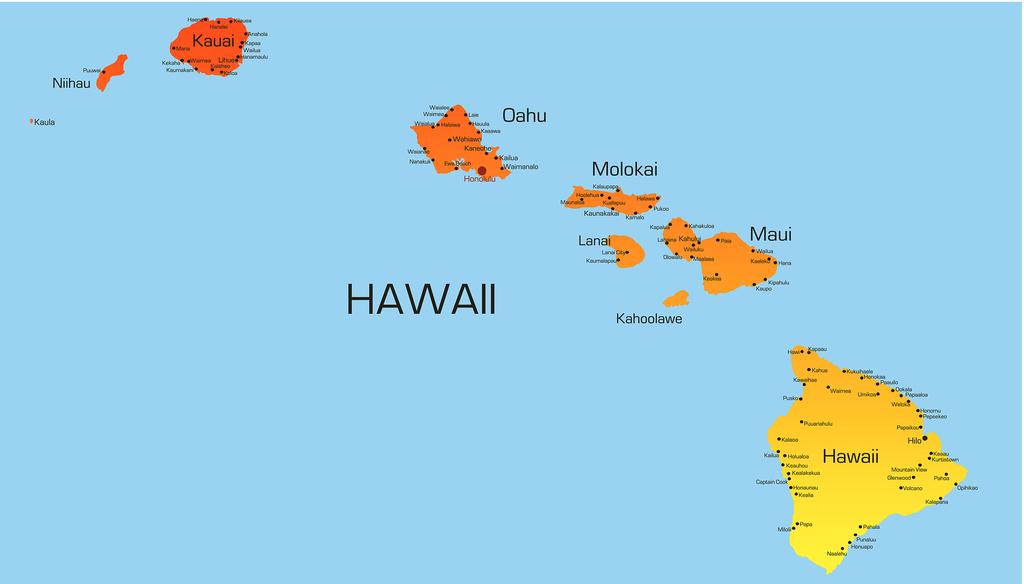 It's an opportune time to join the health care industry as a Certified Nursing Assistant. Careers in the industry are among the fastest growing ones, and the trend will continue well into the next decade – according to the Bureau of Labor Statistics. Among the fastest growing in the industry are home health aides and personal care aides, both of which will see an expected growth of 20 percent by the year 2016. The trends reflected on a national level are also an exciting reality in Hawaii. The Hawaii Department of Labor and Industrial Relations ranks home health aides and certified nurse aides among the top ten fastest growing occupations within the state. The continued growth of the senior population is the primary reason for the increased demands. The Department of Commerce and Consumers Affairs, in collaboration with the state's Nurse Aide Registry, maintains the quality of health care by training, certifying and preparing nurse aides for their multi-faceted roles.
CNA Classes in Hawaii
Certification Requirements
Outpatient clinics, hospitals, home health agencies and nursing homes offer a wide range of opportunities for Hawaii nurse aides. The registry, along with the Professional and Vocational Licensing Branch of the Department of Commerce and Consumer Affairs, employs strict guidelines for managing nurse aides to protect patients and residents in long term care facilities. As such, you must comply with state requirements and train extensively in patient care and patients' rights before you can take up employment as a certified nurse aide. The training prepares the nurse aide student for the state exam, which is a requirement for placement on the registry.
Employers bear the responsibility for the actions or non-action by the medical staff towards patients. Therefore, it is essential that they verify your status with the nurse aide registry before retaining your services. The verification with the registry will reveal charges of mistreatment, abuse, misappropriation of resident property and neglect if any. Foreign nurses, lapsed CNAs, and military trained CNAs must apply for testing and certification as a prerequisite to employment.
Prerequisites to Training
Nurse aides, who possess a high school diploma, have distinct advantages over non-high-school graduates. Employers, in general, are more likely to hire a high school graduate, especially hospitals and specialty clinics. High school graduates also earn better wages and are more likely to advance to other careers – within and outside of the medical industry. The latter is true mainly because degree programs require a high school diploma or GED as a prerequisite for admissions. Bearing the advantages in mind, you don't need a high school diploma to gain entry into many nurse aide training programs. However, some schools may administer an entry exam to evaluate your reading and comprehension abilities.
Following are some other prerequisites to training:
Must be 18 years of age to take the state CNA exam
Attend the school's orientation
High school diploma or GED (recommended)
Pass the TABE reading and math test (for persons without a high school diploma)
A cleared background check – must not be older than 6 months
Overall good physical health – no communicable diseases or restrictions on lifting
Negative TB test or chest x-ray
Copy of state-issued ID
Immunization (MMR 1 & 2, Hepatitis B, Meningitis, Varicella)
Hawaii Certified Nurse Aide Training Requirements
Hawaii state officials maintain their commitment to providing the highest standards for training for nurse aides. State-accredited programs facilitate a minimum of 100 hours of instruction, including 30 hours for clinical practicum and 70 hours of classroom and lab instruction. Program facilitators are usually RNs with a wealth of experience in the field. They equip nurse aide students with the training and skills they need to provide quality care to residents in various health care settings.
Apart from hands-on skills, the course content covers topics such as infection control, mental health disorders, medical terminology, dressing and undressing with IV, basic nursing skills, anatomy, grief and loss, death and dying, nutrition, turning and positioning, safety, restraints, confusion and dementia. Students also learn how to communicate with patients and their families, patient independence, privacy and dignity.
Upon completion of nurse aide training, you're eligible to challenge the state's nurse aide competency exam for placement on the nurse aide registry.
Cost of CNA Training Hawaii
There are approximately 25 state-approved nurse aide training programs in Hawaii. The cost of training depends on the provider. However, the average cost of training is $1,100 exclusive of textbooks, supplies, medical equipment and state licensing. With the added costs, the total cost of training and certification could amount to $1,500.
If you're unemployed, you can turn to grants and employer-funded programs to ease the cost of training. Traditional sources of financial aid are not available for short-term nurse aide programs, but there may be opportunities for free training at local nursing homes and hospitals.
Community colleges offer a distinct advantage over other programs in that you'll might earn credits, which you can transfer into a nursing degree program. Contact the financial aid department at your community college to find out about scholarship or grant opportunities. While for-profit training providers offer fast-paced instruction with few barriers to entry, you should be wary as the cost of tuition is significantly more than other institutions.
Nurse Aide Testing
After graduating from an approved training program, you're eligible to sit the nurse aide competency evaluation administered by Prometric. Your training provider could assist you with scheduling, or you can fill out the application to schedule your exam at a regional testing center – if your training provider is not an approved test site.
The exam tests both your knowledge and competency skills, and you must pass both components in order to obtain your license. The two-part evaluation comprises of a written examination and skills evaluation administered on the same day.
The written component of the exam consists of 60 multiple-choice questions. You're given 90 minutes to take the written exam. There's an oral option, which you must request at the time of application if you have difficulty reading English. Remember: You cannot request an oral exam on the day of the test. Prometric offers an outline of the written test as well as a practice test in the candidate handbook.
The skills test is also a timed test. The computer generates three skills at random, and you'll have to perform those, in addition to Handwashing and Indirect Care skills. The length of the exam depends on the skills assigned by the computer. You must perform all five skills according to standards in order to pass the exam. A list of skills is available on Prometric's website. If you pass both exams (skills and written), you will receive your Hawaii Nurse Aide Certificate and wallet card indicating your clearance to work in long term care facilities.
Certification Costs
Initial application fee – $25
Written and skills exam – $200
Oral and skills exam – $210
Written retest – $50
Skills retest – $150
Oral retest – $60
Rescheduling fee – $25
Reciprocity fee – $25
Walk with the following items on exam day:
Check in at least 30 minutes before the exam
Two forms of proper ID
Authorization to test letter
Watch with a second hand
Uniform scrubs and flat, non-skid, closed-toe shoes for the skills exam
Out-of-State CNAs
If you're an out-of-state CNA, you must contact the Department of Commerce and Consumer Affairs (DCCA), who will determine whether you qualify for direct placement on the registry or if you need to take the competency evaluation.
Complete the application form
Submit the application along with a copy of your CNA certificate
Mail the application, other supporting documents and application fee ($25) to the registry.
Note: There registry will deny your application for reciprocity of if there are findings of abuse, neglect or mistreatment on your records.
Renewal
CNA certification is valid for 24 months from the date of issue. To be eligible for renewal, you must:
Work at least eight (8) hours for monetary compensation within the 24-month period.
Submit the application for renewal within 30 days of expiration.
Ask your employer to fill out section 2, verifying your employment
Provide proof of 24 hours of continuing education if your proof of employment is from a non-Medicaid facility
Name and address changes must be accompanied by supporting documents.
Contact the Registry:
Hawaii Dept. of Commerce & Consumers Affairs
Professional and Vocational Licensing Branch
335 Merchant St.
3rd Floor, Room 301
Honolulu, HI 96813
Phone: (808) 739-8122
Fax: (808) 734-8318
Prometric
HICNA
354 Uluniu Street, Suite 308, Kailua, HI 96734
800-967- 1200
Hours of operation: 8:00 am to 4:00 pm
State Approved CNA Programs in Hawaii
Aiea, HI Freestanding CNA programs:
Health Care School of Hawaii
98-025 Hekaha Street, Aiea, HI 96701
808-488-9449
Hilo, HI Freestanding CNA programs:
American Red Cross-East Hawaii
55 Ululani Street, Hilo, HI 96720
(808) 935-8305
Hawaii Institute of Healthcare and Training Service
1059 Kilauea Avenue, Hilo, HI 96720, United States
(808) 933-1295
Sweetwater Health Education Services
106 Kinoole Street, Hilo, HI 96720, United States
(808) 961-3338
Hilo, HI Colleges and Universities offering CNA programs:
Hawaii Community College
200 West Kawili Street, Hilo, HI 96720
808-974-7560
Honolulu, HI Freestanding CNA programs:
American Red Cross-Oahu Training Site
4155 Diamond Head Road, Honolulu, HI 96816
808-739-8131
CareGiver Training School Corp.
1320 Kalani Street, Honolulu, HI 96817
808-848-9988
Healthcare Training-Career Consultants, Inc
2130 North King St., Suite 7, Honolulu, HI 96819
(808) 843-2211
Professional Healthcare Educators
1286 Kalani Street, Honolulu, HI 96817, United States
(808) 847-3366
Honolulu, HI Colleges and Universities offering CNA programs:
Kapiʻolani Community College
4303 Diamond Head Road, Honolulu, HI 96816
(808) 734-9000
Kolani Community College-Diamond Head Unit
4303 Diamond Head Road, Honolulu, HI 96816
(808) 734-9000
Honolulu, HI Hospitals and Nursing Homes offering CNA programs:
TLC Total Loving Care Health Service
1088 Bishop Street, Honolulu, HI 96813
808-521-5211
Kahului, HI Colleges and Universities offering CNA programs:
Maui Community College
310 West Kaahumanu Avenue, Kahului, HI 96732
(808) 984-3471
Kailua Kona, HI Freestanding CNA programs:
American Red Cross-Kona
74-5615 Luhia Street-A1B, Kailua Kona, HI 96740
(808) 326-9488
Kailua Kona, HI Freestanding CNA programs:
La'i'Opua Lapa'au Health Academy
74-5599 Luhia Street #E5, Kailua Kona, HI 96740
(808) 327-1221
Kaneohe, HI Freestanding CNA programs:
Ohana Pacific Management Company
45-181 Waikalua Road, Kaneohe, HI 96744
(808) 247-0003
Kaneohe, HI Colleges and Universities offering CNA programs:
Windward Community College
45-720 Keaahala Road, Kaneohe, HI 96744
(808) 235-7400
Kealakekua, HI Hospitals and Nursing Homes offering CNA programs:
Kona Community Hospital
79-1019 Haukla Street, Kealakekua, HI 96750
(808) 322-9311
Kealakekua, HI Colleges and Universities offering CNA programs:
Hawaii Community College
81-964 Halekii Street, Kealakekua, HI 9675
(808) 969-8830
Lihue, HI Freestanding CNA programs:
American Red Cross-Kauai
4364 Hardy Street, Lihue, HI 96766
808-245-4919
Kauai Nurse Aide Training Center
3877 Kaia Place, Lihue, HI 96766
808-482-0267
Lihue, HI Colleges and Universities offering CNA programs:
Kauai Community College
3-1901 Kaumualii Hwy, Lihue, HI 96766
808-245-8311
Pearl City, HI Freestanding CNA programs:
Pacific Nurse Aide Training Center
803 Kamehameha Highway #411, Pearl City, HI 96782
(808) 454-4435
Pearl City, HI Colleges and Universities offering CNA programs:
Leeward Community College
96-045 Ala Ike Street, Pearl City, HI 96782, United States
(808) 455-0011
Wahiawa, HI Freestanding CNA programs:
Advanced Care Training
1034 Kilani Ave. Unit 105, Wahiawa, HI 96786
(808) 623-7109
Wailuku, HI Freestanding CNA programs:
Healthcare Training-Career Consultants, Inc.-Maui Unit
33 Central Avenue, Wailuku, HI 96819
(808) 843-2211
Waipahu, HI Freestanding CNA programs:
Healthcare Training-Career Consultants, Inc.-Waipahu Unit
94-210 Pupukahi St., Suite #205-#206, Waipahu, HI 96797
(808) 676-4933
Waimanalo, HI Freestanding CNA programs:
Hawaii Job Corps Center
41-467 Hihimanu Street, Waimanalo, HI 96795, United States
(808) 259-6001