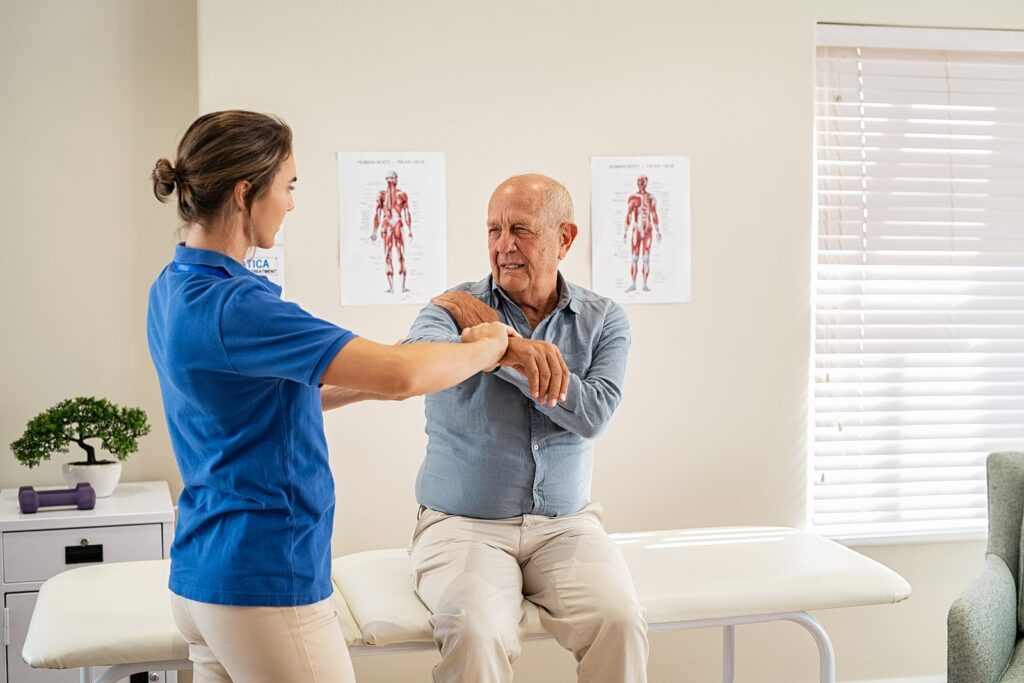 An active certified nursing assistant status is required for admission to practical nursing programs in Omaha, Nebraska. The education and experience gained as a certified nursing assistants will help you to transition easily into practical nursing concepts. If you're considering the next step on the nursing career ladder, the preparation to become a practical nurse is a fast and simple step. You can complete the requirements in 12 months or less to obtain a practical nursing certificate and eligibility to take the National Council Licensure Exam for Practical Nurses. After obtaining a practical nursing license, you can complete the requirements for a registered nursing license in one additional year.
Metropolitan Community College
An active nurse aide certificate is required for admission to the Practical Nursing program at Metropolitan Community College. The program leads to a Certificate of Completion after completion of 63 credit hours. The curriculum covers 19.5 general education requirements, 30.5 major requirements and 12.0 additional requirements.  Classroom lectures and hands-on activities will cover adult nursing, professional role of the nurse, mental health nursing, family nursing, concepts of health assessment and therapeutic interventions, health and therapeutic interventions, and pharmacology in nursing. Other course requirements include human anatomy and physiology, English composition, college algebra, human growth and development, and college chemistry. Graduates are eligible to take the NCLEX-PN for licensure as a practical nurse or matriculate into the Associate Degree Nursing program. The duration of the program is 12 months.
Admission criteria:
Must complete the pre-entrance courses with a minimum grade C (Chemistry, English composition, college algebra, and human growth and development
Submit official high school transcripts and transcripts of any other college coursework completed
Complete the TEAS with all four subcategories and adjusted individual score of 50% or higher – test must be taken within three years of the application deadline
Submit official verification from the state of active status as a nurse aide
Submit a completed application packet – must meet with an academic advisor for checklist verification and signature
Must have a cumulative GPA of 2.0 for coursework completed at MCC
Must provide documentation of current CPR certification – Healthcare Provider or Professional Rescuer
Provide a copy of all immunizations (Varicella, Tetanus, MMR, Hepatitis B, annual flu shot, COVID and TB).
Tuition for Nebraska residents is $68 per credit hour and $102 per credit hour for non-residents.
Website: https://www.mccneb.edu/
Address: 30th and Fort Street, Omaha, NE 68111
Phone: 531-622-2400
Toll-Free: 800-228-9553
NCLEX-PN Pass Rate: 100%
College of St. Mary
The practical nursing certificate program at the College of St. Mary is open only to persons with active CNA certification. The program includes general education support courses that enhance understanding of practical nursing courses in the classroom and clinical setting. Course topics include maternal child practical nursing, principles of anatomy and physiology, introduction to practical nursing, medical surgical practical nursing, transition to practical nursing practice, introduction to pharmacology, psychosocial concepts in practical nursing, nutrition, integrating practical nursing concepts, and clinical sessions. Students must complete 42 credit hours to earn a practical nursing certificate. Graduates must apply for licensure and complete the NCLEX for Practical Nursing to practice within the state. The program is designed to be completed in one year.
Admission criteria:
Must present high school transcript with GPA of 2.0 (minimum) and appropriate signatures
Must submit official transcripts from all colleges attended
All anatomy and physiology courses transferred must be completed within the last five years
Provide documentation of current BLS – CPR card endorsed by the American Heart Association specifically for health care provider
Completion of support courses is recommended (with a cumulative GPA of 2.5) – Anatomy and Physiology, Medical Terminology, Nutrition, Basic Algebra
Must meet Core Performance Standards
Submit a completed health record including immunizations and lab results
Complete a satisfactory background check and drug screen
Attend a personal interview with the Program Director
Tuition costs $337 per credit hour for practical nursing students. The cost of books and supplies are additional. Financial aid and scholarship opportunities are available.
Website: https://www.csm.edu/
Address: 7000 Mercy Road, Omaha, Nebraska 68106-2377
Phone: (402) 399-2400
Toll-Free: (800) 926-5534
NCLEX-PN Pass Rate: 66.67%
Southeast Community College
The practical nursing program at Southeast Community College is open to currently certified nursing assistants who plan to take the next step on the career ladder to become a licensed practical nurse. The program is offered as a traditional on-campus or as a hybrid program where some of the coursework may be completed online. Course topics include human growth and development, anatomy and physiology, medical-surgical nursing, maternal-child nursing, adult nursing, geriatrics, transition to nursing, geriatric nursing, and care across lifespan. LPN courses are delivered in sequence. Prerequisite courses include basic nutrition, English composition, anatomy and physiology, and structure and function of the human body. Students will learn how to communicate (oral and written) effectively to establish relationships with patients and their families and members of the health care team, provide safe, evidence-based care, direct and assign nursing interventions, assess the health status and culture of individuals throughout the lifespan, and practice entry-level nursing under the direction of a registered nurse. Graduates will be eligible to take the NCLEX for Practical Nurses. The certificate program requires completion of 37 credit hours in one year.
Admission criteria:
Must copy of high school diploma or equivalent
Take and pass the pre-entrance test
Must obtain a minimum grade C on prerequisite courses
Submit copy of current American Heart Association Basic Life Support CPR card
Submit completed Health Statement to the Health Sciences Division
Submit a two-step skin test for TB and current chest x-ray
Submit flu vaccination
Must complete a satisfactory background check – a non-refundable fee of $45 will be assessed
Must submit to initial drug and alcohol testing – a non-refundable fee of $35 will be assessed
Must have current CNA certification
A laptop computer is recommended
The program cost of $6,424 includes resident tuition, uniform, books, supplies, and special fees. Additional related expenses include graduation fee, NCLEX-PN fee, and student health assessment.