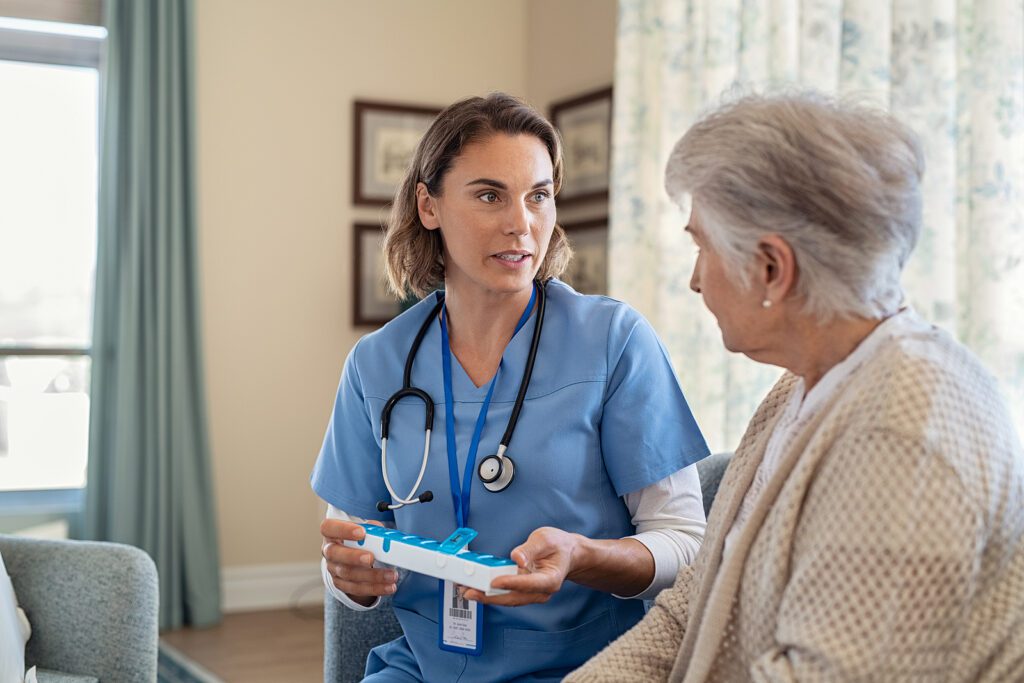 Licensed practical nurses work under the supervision of registered nurses. If you're currently practicing as a certified nursing assistant, the preparation to become a licensed practical nurse is a short step away. You can expand your scope of practice and increase your earnings by enrolling in a bridge CNA to LPN program or applying for advanced placement in a traditional practical nursing program. Entry to the bridge program requires documentation of current certification in the State of Arizona or a certificate from an approved Certified Nursing Assistant program. With advanced placement, you can complete the requirements of the program and become eligible to sit for the NCLEX for Practical Nurses in 8 to 12 months.
PIMA Community College
Certified nursing assistants may apply for credit for the Nursing Assistant module in the Practical Nursing Program at PIMA Community College. The program prepares current health care professionals as well as those who are new to nursing for a career as a licensed practical nurse. CNAs may enroll to build on their existing skills and knowledge and function in the role of a practical nurse after passing the state licensure exam. The curriculum includes 1,380 clock hours of theory and practical instruction. Course modules include Anatomy, Physiology and Microbiology; Nursing Care Fundamentals; Nursing Assistant; Introduction to Practical Nursing; Practical Nursing Patient Care; Maternal Neonatal Nursing for the Practical Nurse; Pediatric Nursing for the Practical Nurse; Transition to PN Practice. Upon completion of the program requirements, students will be eligible to apply to take the NCLEX for practical nurses. The program may be completed in 13 months or less. Admission to the program is selective.
Admission criteria:
Must attend a nursing program information session
Must place into WRT 101, REA 112, MAT 142 with a C or better
Must take a TB skin test – 2-step and obtain negative results
Complete a satisfactory physical exam
Submit a complete Practical Nursing Program Application once requirements are met
Certified nursing assistants seeking advanced placement must submit the Practical Nursing Advanced Placement Application
CNAs must have a current and unencumbered certificate to practice
Obtain an Arizona Department of Public Safety Fingerprint Clearance Card and must be in good standing throughout the program
Provide proof of US citizenship or legal presence – according to the State Board of Nursing requirements
Must be proficient with computers
Pass a urine toxicology screening exam
Provide proof of immunizations or immunity for MMR, Varicella, Hepatitis B, Tdap
Maintain health insurance throughout the program
Must have current CPR card at the Health Care Provider Level
Must be able to meet the Nursing Technical Standards
The total program cost of $18,491 includes books, supplies, tuition, and fees.
Website: http://www.pima.edu/
Address: 4905 E. Broadway Blvd., Tucson, AZ 85709-1010
Phone: (520) 206-4500
Toll-Free: 1-800-860-PIMA
NCLEX-PN Pass Rate: 94.64%
GateWay Community College
The Fast Track Practical Nursing program at GateWay Community College requires current nurse aide certification and gives CNAs the ability to complete the requirements for a practical nursing license in the fastest possible time. Students will develop skills to work in acute care, extended care, and intermediate care settings. The curriculum combines nursing theory lectures with planned patient care learning experiences in hospitals, nursing homes, and other health care agencies. The state-approved program requires completion of 22 to 27.5 credits. Areas of study include medical terminology, medical surgical nursing, maternal child nursing, pharmacology, medication math, nursing fundamentals, and pediatric nursing. Graduates will be eligible to apply to sit for the NCLEX for Practical Nurses. They would demonstrate critical thinking skills and evidence-based practice, data collection and assisting with established care plans, evaluation of nursing care based on the established outcome, demonstrate caring behaviors, use relevant technology in client care and documentation, therapeutic communication techniques, and practice within the ethical and legal standards of the profession.
Admission criteria:
Apply for admission to Maricopa Community College
Submit a completed application to the Fast-Track Practical Nursing program
Must obtain a passing score on the nursing program admission test to complete an application
Submit documentation of meeting the Health and Safety Requirements
Provide a copy of Fingerprint Clearance Card
Must have a high school diploma or GED – applicants must provide a high school diploma/transcripts or GED or sign the nursing application page containing the Declaration of High School Graduation or GED
Submit transcripts showing successful completion of NUR158 or NCE150/151 in the past year or have a current unrestricted license as a Certified Nurse Assistant/Licensed Nurse Assistant
Take and pass the HESI A2 admission exam with a score of 75% or higher in English Language and Math. The cost of the HESI A2 is $45. Applicants must retest after a 60-day period for a maximum of 3 times per 12-month period.
Meet with the nursing advisor to review and sign the application
Complete a urine drug screen
Tuition costs $110 per credit for resident students and $326 for non-residents. Other costs for fees, books, uniforms, background check, immunizations, fingerprint clearance, CPR, and health document tracker must be covered by the student.
Website: https://www.maricopa.edu/
Address: 108 N. 40th Street Phoenix, AZ 85034
Phone: (602) 286-8000
NCLEX-PN Pass Rate: 100%
Cochise College
Certified Nursing Assistants are eligible to apply to the Practical Nursing Certificate program at Cochise College to build on their existing patient care skills and qualify for practice as a licensed practical nurse. The prepares students to become Licensed Practical Nurses. The school offers expert instruction, modern learning laboratories, and extensive clinical experiences in hospitals and health care agencies. Students will participate in theory and practical skills, hands-on experience through combined lectures, labs, and clinical assignments, and clinical experiences in hospitals and health agencies through Cochise and Pima counties. The curriculum covers 32 credit hours for the Practical Nursing Certificate. Course modules include anatomy and physiology, medical terminology, CPR and first aid, introduction to pharmacology, practical nursing fundamentals, and medication math. Program graduates will be eligible to take the NCLEX for licensure as a practical nurse by the Arizona State Board of Nursing. The duration of the program is three semesters.
Admission criteria:
Apply for general admission to Cochise College at the Admissions Office or online
Submit a completed application to the Nursing program by October 1 of each year
Include the student ID number received on the letter of admission to Cochise College
Submit official transcripts of any college courses completed. The unopened, sealed transcript must be submitted with the nursing application
Submit a copy of the Fingerprint Clearance Card
Submit qualifying TEAS exam score of score of 58.4 or higher – provide an official ATI transcript along with the test scores if not taken as Cochise testing center
CNA candidates must provide a current CNA license
The program cost of $8,450 includes tuition, course fees, books, fingerprint clearance, NCLEX testing, uniforms, immunizations, physical, and stethoscope.