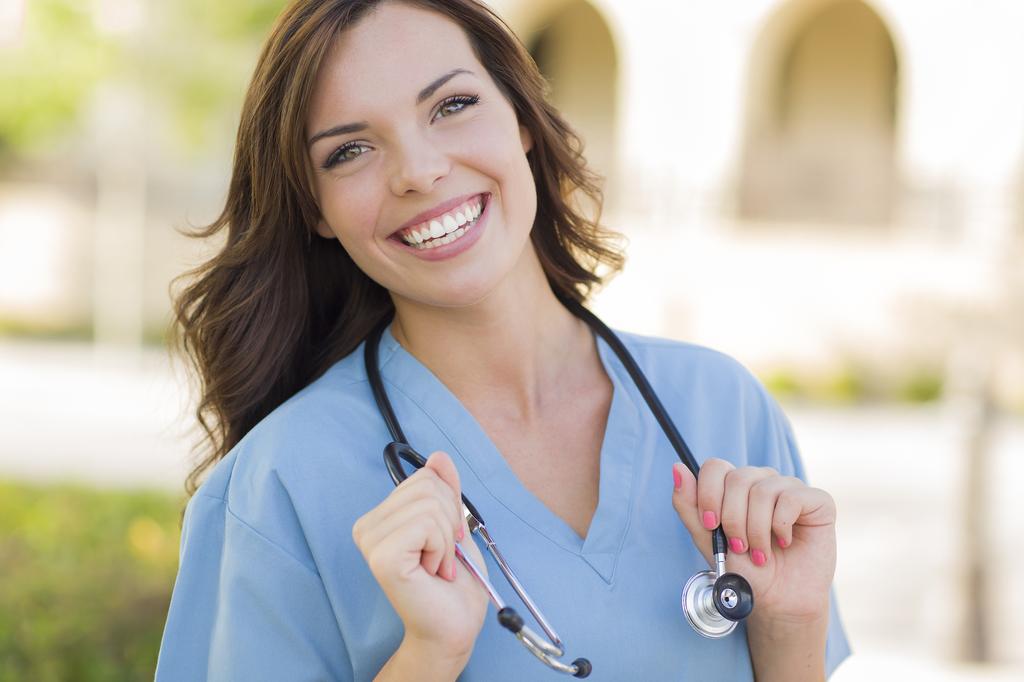 The state of Colorado requires CNA candidates to complete a training program approved by the Colorado Board of Nursing before taking the CNA certification exam administered by Pearson Vue. Candidates must pass both the written exam and skills test to receive a license to work. Nurse aides in Colorado earn $22,101 to $30,297 annually, according to the Colorado Department of Labor and Employment (CDLE). The department also predicts a 29% increase in employment by the year 2016. It's an exciting opportunity for new CNAs to get on board and start a rewarding career. A high-school diploma is not a requirement for Colorado CNAs. However, high school graduates and those with the GED equivalent command higher earnings and career advancement opportunities. Consider the list of state-approved training listed below.
Nursing and Therapy Services of Colorado (NTSOC)
**NTSOC CNA School is offering an online training program during the Covid pandemic. Check the website periodically for resumption of traditional classes.** Apart from providing quality state-approved CNA training, NTSOC is also a regional testing center, so students test in the facility where they train. The program's practical lab training lets students practice their skills on a pseudo-patient before proceeding to the clinical training at a local medical facility. Students receive 60 hours of classroom and lab training plus 20 hours of supervised clinical training at an approved facility. Graduates are eligible sit the state certification exam. Day and evening classes are available.
Admission criteria:
Submit a completed NA application
Submit a copy of a legally issued state ID
Must obtain a clear background check
Obtain a negative drug screen
Submit copy of immunization records including influenza vaccine during flu season
Tuition costs $1,050 and includes the state exam fee, 2-year BLS/CPR certification, a background check, and use of textbooks during the training.
Website: https://www.ntsoc.com/
Address: 1130 West Woodmen Rd. Colorado Springs, CO 80919
Phone: (719) 574-5562
Fax: (719) 471-0445
Email: Holly.Bradshaw@ntsoc.com
Pikes Peak Community College
Pikes Peak Community College offers nurse aide training on the Rampart Range and Centennial Campuses every semester. Students will attend classes and lab skills sessions in the first part of the program. There they will learn the role and function of the nurse aide, infection control, measuring vital signs, patient care skills, positioning and turning patients, nutrition and feeding, communication, laws and ethics, and hospice care. The clinical rotation will prepare students to move toward independent functioning within the scope of practice for nurse aides. It will give them the opportunity to apply knowledge and skills gained in the classroom and lab. Graduates will be eligible to sit for the nurse aide exam. The course duration runs from 8 to 10 weeks based on the student's course schedule.
Admission criteria:
Submit immunization record that has been completed and signed by a physician, nurse practitioner or physician assistant. The record must be submitted on the PPCC health form
Submit TB test results as part of the immunization record
Must have current Healthcare Provider CPR card. Must be BLS or CPR for Healthcare Providers
Must register for both NUR 170 and NUA 171
Sign the Student Acknowledgement form verifying that you have read the syllabus and handbook and understanding of additional costs associated with the program
Complete a satisfactory background check and drug screen through an approved PPCC vendor
At $192 per credit, the 6-credit training will cost approximately $1,158. Students need to budget an extra $1,500 for supplies, textbooks, background checks, medical exam, skin test, state exam fee, and CPR.
Website: https://www.ppcc.edu/
Address: 11195 Highway 83 Colorado Springs, CO 80921
Phone: (719) 502.2000
Avanza Training
The 76-hour nurse assistant program at Avanza Training covers 40 hours of theory, 20 hours lab, and 16 hours clinical training at an approved medical facility. During the Covid pandemic, students can complete the theory online and the clinical rotations at the school in a simulated environment. Avanza offers a 2-week accelerated class for full-time students and 4-week evening class for part-time students.
Admission criteria:
Submit the results of a TB test or chest x-ray
Pass a background check – suspended while the clinical rotations are conducted in the classroom
Tuition costs $625 and includes an NA Skills video from Avanza Education, textbook, stethoscope, blood pressure cuff, student manual, pair of scrubs, and four blank DVDs to record lectures.
Website: https://avanzatraining.com/
Address: 2598 Palmer Park Boulevard Colorado Springs, CO
Phone: (719) 362-7711
Fax: (719) 352-3713
Email: support@avanzacna.com
Beo Training Center
The two-week course at Beo Training Center prepares CNA candidates to complete the state certification exam and start an exciting career. Over the two weeks, students spend 40 hours in the classroom, 20 hours in the lab and 20 hours at a skilled nursing facility for clinical training. Course topics include infection control procedures, communication and interpersonal skills, patient and resident rights, patient independence, personal care skills, recognizing health changes in patients, restoration services, nursing skills, vital signs, mental health needs, and social needs. Students must complete the entire 80 hours of training in order to graduate from the program and take the state exam.
Admission criteria:
Obtain a negative drug test
Pass a criminal background check
Submit negative TB test results
Tuition costs $1,400, which covers the full training in addition to stethoscope/BP kit, 1 set of scrubs, textbooks, gait belt, watch with second hand, tote, name badge, background check, TB skin test, urine drug test and the BLS course.
Website:  https://www.beopersonalcare.com/
Address: 5055 Mark Dabling Blvd. Colorado Springs, Colorado 80918
Phone: (719) 385.0200
Fax: (719) 385.0201
Email: j.wellborn@beopersonalcare.com
Voyager Nurse Aide Program
The Voyager Nurse Aide Program is an accelerated program that is offered online with the approval of Colorado State. Flexible scheduling options give students the opportunity to study at their own pace. The accelerated schedule can be completed in just two weeks for those who choose this option. Self-paced lectures are delivered online. Students will also need to schedule days for the in-person lab and clinical activities at the school's campus and skilled nursing facility. The curriculum covers 75 clock hours of theory and practical activities including 16 hours for the clinical sessions.
Admission criteria:
Submit a completed application
Must be at least 16 years of age – parental consent must be secured for persons under 18
Provide proof of U.S. citizenship or residency
Must pass a drug test
Complete a satisfactory background check
A negative TB test is required for participation in the clinical practicum
Must have current CPR certification
Provide documentation of flu vaccination
The cost of the program is $699. The program is not eligible for tuition reimbursement.
Website: https://www.getcna.co/
Address: 2233 Academy Pl, Suite 105, Colorado Springs, CO 80909
Phone: (719) 900-5555
Email: info@getcna.co
Interim Healthcare
The online CNA program offered at Interim Healthcare is available to adults across Colorado. The entire curriculum is delivered completely online and includes clinical simulations according to state mandate. Areas of study include taking and recording vital signs, assisting patients with the activities of daily living, updating patient charts, positioning and transfers, infection control, basic nursing skills, diet and nutrition, rehabilitation and restorative care, safety and body mechanics, legal and ethical issues, and the nursing assistant and the healthcare team. Attendance of all sessions in mandatory. The duration of the program is 4 weeks. New classes begin every two weeks.
Admission criteria:
Must be at least 17 years of age
Must complete a satisfactory background screen report and be free of prohibitive offences
Must be physically capable of bending, kneeling, and lifting at least 50 pounds
Must be able to complete the classroom and skills requirements
The program cost of $750 includes a uniform, gait belt, text books, influenza immunization (only during flu season), Tuberculosis testing, background check, and the state exam.
Website: https://www.interimhealthcare.com/coloradosprings/home/
Address: 1901 North Union, Colorado Springs, CO 80909
Phone: (719) 314-4865
Fax: (719) 280-2266
Email: apply@aplusnas.com
Centura Health
Centura Health places adults who want to become a certified nursing assistant on the fast track to success. The program's admission is limited to 10 students to maintain an intimate learning environment and extensive opportunities for hands-on learning. Graduates are eligible to take the state nurse aide exam and will demonstrate knowledge and skills required for state certification. They will have the foundational requirements for career advancement through nursing schools and advanced nursing positions. The accelerated program is designed to be completed in five weeks. Classes meet Monday through Thursday from 8:00 am to 4:50 pm.
Admission criteria:
Submit a completed NA application
Submit a copy of a legally issued state ID
Must obtain a clear background check
Obtain a negative drug screen
Submit copy of immunization records including influenza vaccine during flu season
Submit the signed injury/liability waiver
The total program cost of $890.00 includes the application fee, tuition, supply fees, lab fees, textbook, and workbook.
Website: https://www.centura.org/
Address: 521 W. 5th Street in Florence, CO
Phone: (719) 632-9900