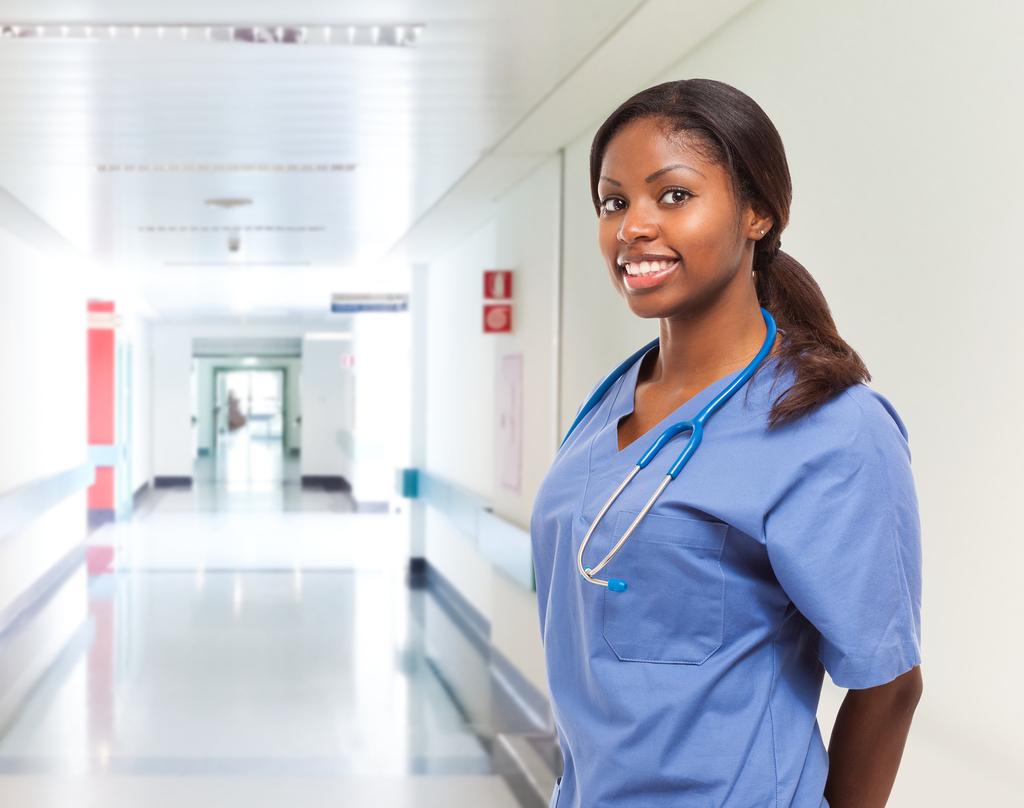 According to the U.S. Bureau of Labor Statistics (BLS), there'll be a whopping 21% increase in employment for CNAs over the coming decade. Florida's heavy concentration of nursing homes accounts for much of the growth expected. But did you know your choice of certification could affect your job outlook, salary, and long-term job satisfaction? Consider the CNA training opportunities available in Jacksonville, FL.
First Coast CNA
First Coast CNA offers adults the opportunity to complete a fast-track preparation to challenge the state CNA exam or a comprehensive 120-hour program with 40 hours of clinical rotations. Both tracks will give students the confidence to take the CNA exam and start a career as an entry-level nurse aide. Experienced instructors will cover theory and practice of the 22 essential skills that students will need to pass the Written and Skills components of the certification exam. As a Prometric regional testing center, FCCNA gives students the peace of mind to study and take the state exam at the same location. The school is also an FDLE approved Live Scan Level 2 Background Check Provider so every student has the opportunity to keep all CNA requirements under one roof. The option to get BLS/CPR certification is also available.
Admission criteria:
Submit a completed application
No high school diploma is required (If older than 18 years)
The bundled cost is $480 including the state exam fee, background check, and BLS/CPR certification. Other bundled packages are available.
Website: https://firstcoastcna.com/
Address: 3728 Philips Highway #13 Jacksonville, Fl 32207
Phone: (904)-778-5547
Email: info@firstcoastcna.com
Acumen Medical Services
The small class sizes and full hands-on training differentiates Acumen Medical Services' registered institute from many others. The program offers 120 hours of theory and practical instruction to prepare students for state certification. Past students rave about the dedicated instructors, flexible training options and limited enrollment – classes are limited to 5 students. Acumen is a licensed FL Testing Center so you can train and test in the same place. The school offers flexible schedules – morning, afternoon, and evening – to meet students' needs.
Admission criteria:
Submit a completed application to the program
Pass a criminal background check
Obtain a negative TB test
Training costs $245 inclusive of the training manual. Students must also pay for the state exam, FBI screening, and processing fee.
Address: 2811 W 4th St Jacksonville, Florida 32254-2418
Phone: (904) 786-6047
Affordable Training
Licensed by the Commission for Independent Education and approved by the Florida Board of Nursing, Affordable Training offers extensive CNA training. The course, which runs for four weeks, covers all aspects of training including CPR and First Aid, Epilepsy, Alzheimer's training, HIV, HIPAA, and Residents' Rights. The small class sizes, hands-on training, and balance of theory with practical lead to the institute's high pass rate and students' on-the-job success. Classes meet Monday through Friday from 9:00 am to 2:00 pm or 5:30 pm to 10:30 pm for the evening classes.
Admission criteria:
Attend an informational orientation
Take and pass a 10th-grade assessment based on a reading test
Tuition costs $795, which does not include the costs for testing and FBI screening. Books and registration are included in the cost of the training.
Florida State College Jacksonville (North Campus)
Florida Coast Career Tech is a division of the Florida State College located in Jacksonville. This training option not only prepares you to administer care to patients but also helps you earn credits towards an accredited nursing program should you decide to go further. The 120-hour training from this accredited institution covers classroom and practical training through a clinical externship at a hospital or nursing home. Course topics include basic nursing skills, personal care and grooming, communication and interpersonal relationships, body mechanics, Alzheimer's care, observation and reporting, infection control, mental health, patients' rights and independence, and Graduates will receive a Certificate of Completion and will be eligible to take the state exam to become a Certified Nursing Assistant.
Admission criteria:
Must be a U.S. citizen or legal immigrant
Be at least 18 years of age
Have a high school diploma or GED
Complete a background check and fingerprinting
Submit to drug screening
Complete a physical exam
Provide proof of current immunizations and test
Must have American Heart Association CPR/AED/BLS Certification
Tuition for the program is $1,199.
Address: 501 W State St, Jacksonville, FL 32202
Phone: (904) 646-2300
LifePoint Career Institute
LifePoint Career Institute offers free training to prepare students for work in the field of healthcare. The Florida Department of Education approved program prepares students for nursing assistant certification. Students meet in the state-of-the-art facility at the Weaver Center for Community Outreach. The nursing assistant program is an eight-week course of study that includes classroom lectures, hands-on laboratory, and clinical instruction, Students learn medical terminology, anatomy and physiology, vital signs, observation and reporting, the role of the nurse aide, rehabilitation and restorative techniques, patient's rights and independence, and hospice care.
Admission criteria:
Attend an information session
Complete an application for admission online
Have a high school diploma or equivalent
Pass a criminal background check and drug screen
Provide documentation of current immunizations
Tuition is free for eligible persons.
Address: 616 A Phillip Randolph Blvd., Jacksonville, FL 32206
Phone: 904-854-6770
American Red Cross
The Red Cross CNA program equips students with the skills and information to become a nurse assistant capable of providing quality care for patients in hospitals or residents in a long-term care facility. The program is conducted on a day schedule, and students learn under the watchful eyes of professional registered nurse instructors. The curriculum includes didactic and skills training in the art of caregiving, communication, dressing and positioning patients, the role of the nurse aide, patient rights, and measuring vital signs. Each classroom is equipped with hospital beds and other medical equipment to foster the development of clinical skills. Graduates are well prepared for success on the state test. The ARC offers accessible locations, small class sizes, and licensed instructors.
Admission criteria:
Attend an information session
Pass the TABE test or provide documentation of completing high school or GED
Complete a physical form
Pass a TB test
Tuition for the program is $795 for the morning class and $895 for the evening class.
Website: http://www.redcross.org/take-a-class/cna-training
Address: 7867 Lakeland Street, Jacksonville, FL 32220
Phone: 904-358-8091
Florida Training Academy and Acuity CPR & Safety Training
Florida Training Academy, formerly Perfect CNA, prepares students for the state certification exam in just one week. The CNA exam prep course is a less expensive option to prepare for the state exam. The training is provided by experienced nurses who will provide hands-on training in the essential skills before the exam. FTA will guide students through the process of applying for the state exam and obtain state certification.
Admission criteria:
Submit a completed application
No high school diploma is required
The cost of the training is $375. Job placement assistance may be available for graduates.
Address: 2253 Cassat Avenue Jacksonville, FL 32210
Phone: (904) 551-0918
Fax: (904) 302-8055
One Week CNA Training
One Week CNA Training has a 98% success rate on the state certification. The hands-on training can be completed in just two to three days. It will include intensive preparation for the written and skills components of the state exam. Students will receive support through the application process for the state exam and certification. Securing a test day can take up to 90 days. Two class schedules are available. The morning class meets Monday through Wednesday or Friday through Sunday from 10 am to 1:20 pm. Evening classes meet Monday through Wednesday from 6:00 pm to 9:00 pm. English and Spanish classes are available.
Admission criteria:
No high school diploma or GED is required for admission
Applicants must be 18 year or older
Complete the background check (required to take the state exam)
Must wear scrubs and tennis shoes to class
​Tuition for the program is $199. The state exam fee is $155.
Vitals Medical Training
Vitals offers CNA Exam Prep classes that prepares students to challenge the Florida Certified Nursing Assistant Examination in just three days. The content covers the clinical and theoretical requirements including the development of the 22 clinical skills and review of theory practice questions based on the State of Florida CNA Exam guidelines. Weekday classes meet Monday through Wednesday or Saturday and Sunday on campus or online through the Learning Management System.
Admission criteria:
No high school diploma or GED is required for enrollment
Must be at least 18 years old
Pass a criminal background check
Purchase closed-toe shoes, scrubs, and watch with a second hand
Have a valid government-issued ID
Submit an application to the course
Must be able to read and write English competently
Call or email the school find out more about the class schedule and tuition.
Address: 10763 49th Ave SE, Starke, Florida 32091
Phone: (904) 263-3935