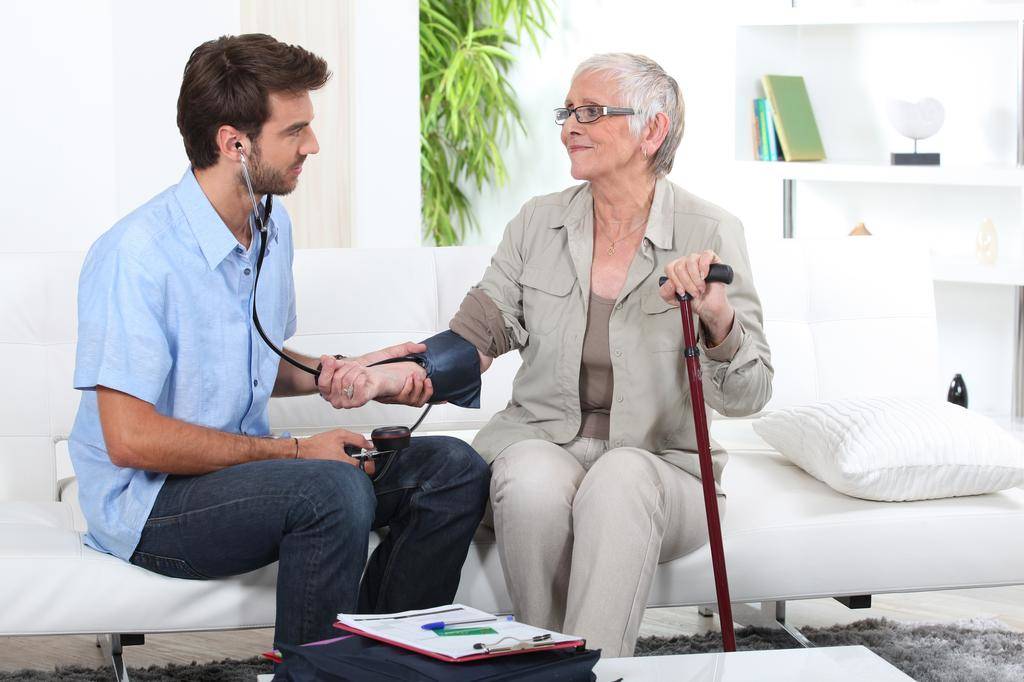 CNAs (SRNA) spend more time with patients than any member of the health care team. They assist patients with toileting, grooming, dressing, mobility and eating. Due to the time they spend with the residents at long-term care facilities, they often function as the "eyes and ears" of the patient care team and report critical changes to their supervisors. CNAs should be knowledgeable in emergency procedures. Their calm and collected persona helps them remain calm under stress and provide compassionate care to help restore resident health so that they can reach their optimum level of performance. The Kentucky Cabinet for Health and Family Services requirements for training and competency testing ensure CNAs have the skills and knowledge to execute their duties on the job. After obtaining state certification, SRNAs go on to work in rehabilitation centers, hospitals, nursing homes, adult day care centers, long-term care facilities, hospice, and patients' homes.
Bluegrass Community and Technology College
Bluegrass Community and Technology College gives students a fast track to an exciting career as a Nurse Assistant. In addition to classroom, lab, and clinical sessions, the college utilizes Blackboard to post assignments, announcements, and exam scores. Therefore, students must have access to high-speed internet to participate in the web-enhanced course. Due to the strict requirements of the clinical facility, students must pass a criminal background check and TB test. Students with a history of felony convictions, misdemeanor convictions related to moral turpitude and felonies for crimes against persons will not qualify for participation in the clinical rotation. Registered sex offenders will also be denied entry. Classes are available in the Spring and Fall semesters at the Danville, Lawrenceburg, and Leestown campuses. Classes run from 9:00am to 3:30pm for six weeks. After successful completion of the nurse assistant training, graduates can schedule and take the test at the Bluegrass College campus. Tuition is approximately $677 inclusive of tuition, liability insurance, the state exam fee, books, name tag and the security fee.
Emergency Medical Training Professionals, LLC
The SRNA training at Emergency Medical Training Professionals use classroom, lab and a supervised clinical to impart knowledge in the fundamentals of safe and competent caregiving. In addition to preparing students for the state's Nurse Aide Competency Exam, instructors emphasize career training that help students cultivate the principles of professional and competent care. The 75-hour training includes 59 hours in the classroom and 16 hours at an approved clinical site. The training meets the pre-requisite requirements for enrollment in the nursing programs at the University of Kentucky, Midway College, and KCTCS. Applicants must pass a criminal background check, TB skin test, and present a driver's license or other state ID and social security card. Daytime and Saturday classes are available. The course fee includes tuition, CPR certification, liability insurance, study guide, background check, and student ID badge.
University of Kentucky
Students complete the Medicaid Program Approved Nurse Aide training in just a few weeks. For students accepted into the College of Nursing program get first preference, it is important to register early to book your spot. Students who miss the first class is automatically dropped from the program. Applicants must provide proof of TB screening by a skin test or chest X-ray. A criminal background check, social security card (not laminated), and state ID are other requirements for entry. Students must complete BLS training before commencing the clinical part of the program. Students must attend all classes as there is no option to make up for missed classes. The state requires students to complete all the required hours to take the nurse assistant competency exam. The tuition is $502 plus $65 for BLS training and additional costs for the criminal background check, textbook, workbook, blood pressure cuff, stethoscope, and state testing.
KY Health Training
KY Health Training SRNA (CNA) classes provides 75 contact hours: 59 classroom and 16 clinical hours. The program meets the Kentucky Department of Medicaid requirements, so graduates are eligible to register for the state Nurse Aide Competency Exam. Applicants must present proof TB clearance (within 6 months) and pass a criminal background check before the clinical rotation begins. Students must acquire uniform, gait belt, blood pressure cuff, and stethoscope to participate in the supervised clinical, which takes place at a skill nursing facility. The course fee is $595 inclusive of tuition, background check for KY, study guide, and liability insurance.