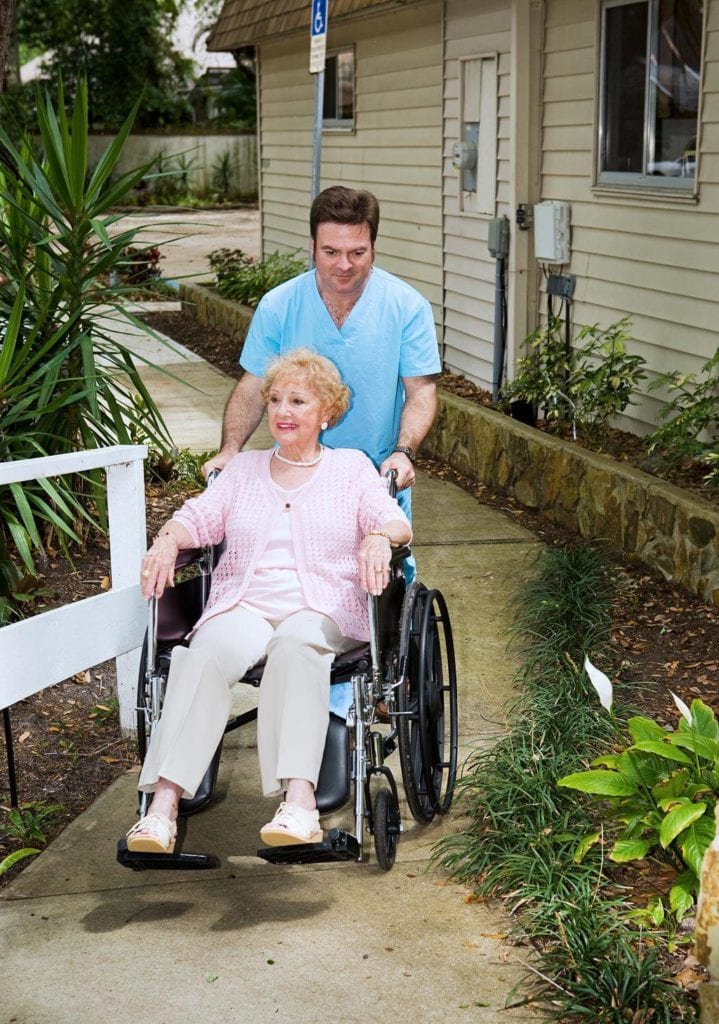 Certified nurse assisting is a rewarding profession in healthcare. CNAs care for patients who may need ongoing physical, psychology, and physiological support. The specific duties depend on whether the CNA works in a hospital or long-term care facility. Whatever their duties, they play an instrumental role in improving the quality of life of their patients. CNA training programs equip students with the know-how to gather information about the patient's medical condition, understand the type of care needed, and report concerns to senior employees. Upon completion of the program, the graduate will take the state competency exam for nursing assistants to qualify for placement on the Nurse Aide Registry. They are numerous opportunities for CNAs to advance in healthcare with continued study. CNAs in New Jersey earn an average annual income of $38,000.
Hudson County Community College
The ninety-hour nurse assistant training at Hudson Community College has the full approval of the New Jersey Department of Health and Senior Services. Students are prepared for the state certification exam and employment as certified nursing assistants at a long-term care facility. The curriculum is divided into fifty hours in the classroom followed by 40 hours in a clinical setting where students provide direct care services under the directive of a licensed nurse. For the evening-only program, students meet from 5:00 pm to 10:30 pm for 22 sessions. Class days are Tuesday, Wednesday, and Thursday. Applicants must attend an information session and fill out an application. Tuition for the program is $1,060.
Ace Healthcare Training
The nursing assistant program at Ace Healthcare Training is approved by the NJSSHD. It prepares students for the New Jersey Nurse Aide Competency exam in just 4 to 6 weeks. Day and evening schedules are available at the Dover and Union County locations. Day sessions are five weeks and evening sessions are 7 weeks. Through 90 hours (50 in the classroom and 40 clinical laboratory hours), students gain the skills needed to meet the physical, psychological, and physiological needs of patients. Ongoing assessment exams are administered to determine students' readiness for the state exam. Students who obtain a test score below 75% will need to arrange independent study, tutoring, or additional practice. Applicants must have a driver's license, passport, or birth certificate, initial payment for the tuition and fees, and supporting documents for financial aid – if applicable. The tuition includes registration, book, uniform, lab fee, and PPD and physical test.
Workforce Advantage CNA Training Program
Applicants to the nursing assistant program at Workforce Advantage must demonstrate a fifth-grade reading level, at minimum, and have no criminal offenses. The program prepares students for state certification and employment as a certified nursing assistant. Instruction takes place in the classroom, state-of-the-art clinical lab, and a long-term care facility where students provide direct patient care. A job- coaching model assists students with the transition from graduate to employee.
Healthcare Training Institute
The CNA training program at Healthcare Training Institute is approved by the state of NJ and follows the guidelines for nurse aide students. The curriculum covers 90 hours of instruction, including 40 hours in a long-term care facility. In compliance with Federal Regulations, 16 hours of the training covers infection control, communication and interpersonal skills, safety and emergency procedures, and resident independence and rights. Students complete the aforementioned subject areas before giving care to residents during the clinical experience. At the conclusion of the program, graduates will have the knowledge, skills, and confidence to pass the nurse aide competency exam and care for patients/residents in a long-term care facility. Morning sessions meet for two months from Monday through Thursday from 8:15 am to 2:45 pm. Evening sessions are from 6:00 pm to 9:30 pm for two months. A 3-month weekend option is also available.
Other CNA training programs in Jersey City, NJ.
Metropolitan Learning Institute
Address: 910 Bergen Avenue, Jersey City, NJ 07306
Phone: (201) 420-6020