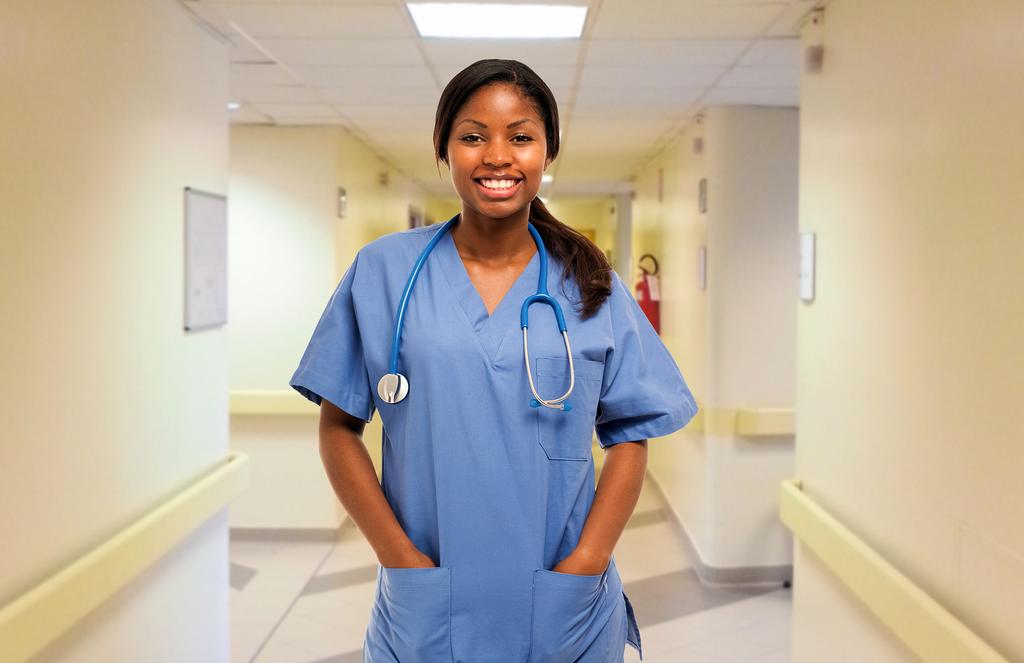 For more than 1.5 million residents located in 16,100 nursing homes across the United States, Certified Nurse Aides are the "heroes" of their lives. Thousands of CNAs work tirelessly throughout their shifts, doing whatever it takes to make life more meaningful and give the greatest imaginable care to residents confined to long term care facilities. Search the Internet, and you'll find numerous complaints of long hours, never-ending tasks, overbearing superiors and unappreciative residents – most of which are probably true. But, every so often, you'll find stories that supply a glimmer of hope and an incentive to join the ranks of extraordinary nurse aides who commit their lives to caring for senior citizens in long term care. Certified Nurse Aides rarely receive the recognition they deserve, but no one can deny they're the backbone of the skill care industry. If you're unwavering in your quest to enter the industry as a Certified Nurse Aide, the following information should prove helpful.
Why Become a CNA?
Before you learn how to become a CNA, first consider your reasons for joining the industry. By far the majority of nurse aides choose this career path due to the ease of entry and vast demands for competent aides. As more than 10,000 baby boomers reach their 65th birthday daily, it's clear that health care demands will rise significantly. For years, the Bureau of Labor Statistics has been proclaiming this fact. Their statistics reveal a 21 percent, faster than average, growth in the industry. Other groups predict looming shortages in the industry as nurse aides move on to other careers within and outside of patient care. So there's the promise of ample employment opportunities for nurse aide graduates.
Thoughts of steady employment, flexible working hours and a generous salary may be at the forefront of your mind as you compare CNA classes in your area. Those are all viable benefits, but they're almost exclusively reserved for nurse aides who've demonstrated their commitment to the job. If, by chance, you need a compelling reason to get off the fence and pursue your decision to become a CNA, here's a great one (or rather, two great ones): Do it because you love caring for those who cannot care for themselves and for the short training period. Consider this scenario: You're suddenly out of a job, and you have a family to care for or you need to save money to pay for college, what would you do? You can sign up for an affordable CNA training program, which you can complete in a matter of weeks, and begin your career as a Certified Nurse Aide. With that in mind, the next question is, how much does a nurse aide earn?
CNA Salary 
Money talks, so the size of the paycheck will have some bearing on your decision to become a CNA. According to Payscale.com, the national median nurse assistant salary in 2014 is just about $10.69 per hour or $22,235 a year. The numbers reflect a median salary based on a statistical evaluation of salaries from around the nation. Therefore, it may not accurately represent your actual wages as there are several factors that affect your ability to earn more or less. The main factors are: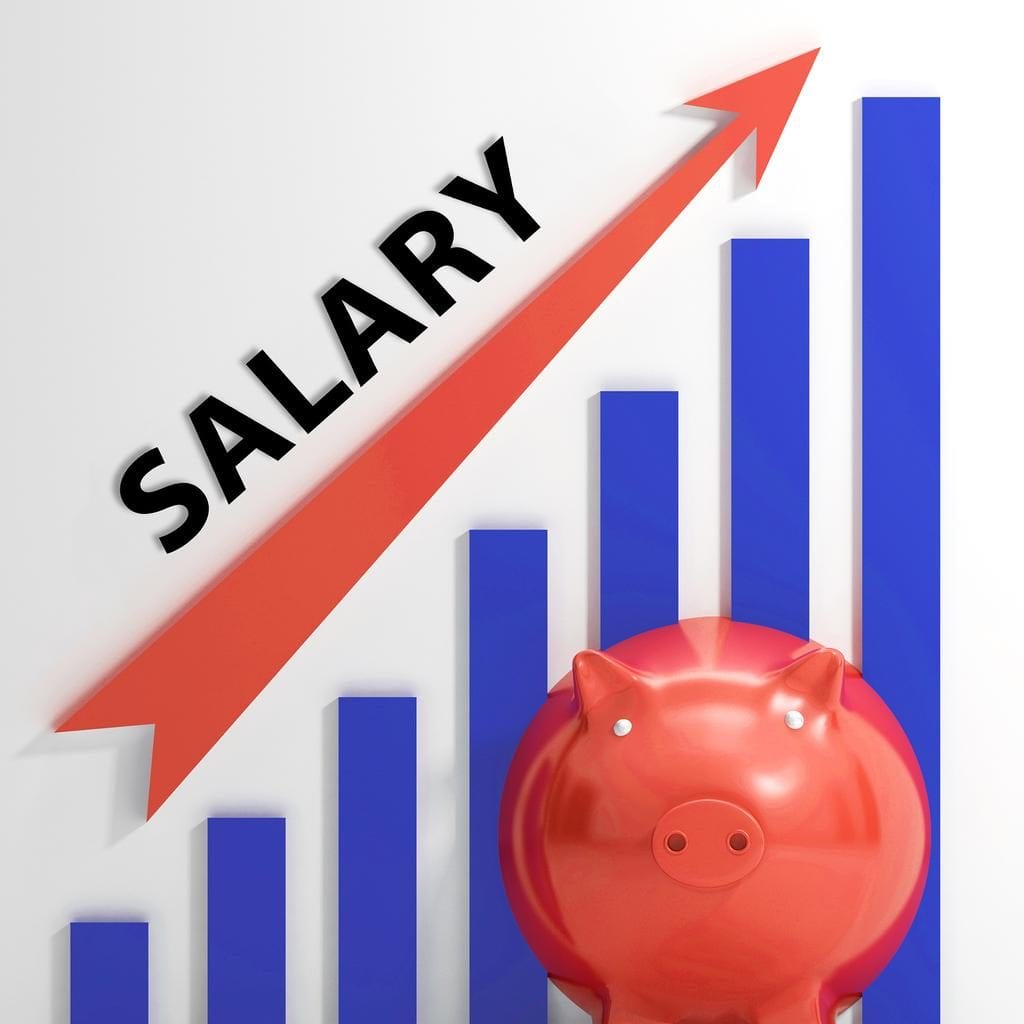 Place of work: Your place of work is one of the chief factors to influence your CNA salary. Nursing homes, for instance, have a reputation for paying at the lower end of the pay scale while hospitals and home health care agencies pay slightly more. Certified Nurse Aides who have experience and specialized training can command top dollar at medical research facilities, mobile units, private nursing homes and long term care centers at the nation's leading hospitals.
Place of abode: In terms of a nurse aide's salary, where you live matters as much as your resume. CNAs living in metropolitan areas earn more than those in rural parts. Also, if you live in states, such as California and New York, where the cost of living is astronomical, then you have a better chance of earning more than CNAs in Alabama and Florida where the cost of living is much lower.
Experience: Like any other field, the more experience you have, the better your chances of earning more. Fortunately, you don't have to wait 2 to 3 years before requesting an increase in your rate of pay.
Certification: First things first, all nurse aides must obtain certification as a requirement for employment at state-licensed facilities. Other employers look favorably on nurse aides who took the time to obtain the state-required credentials. While a high school diploma or degree are not necessary for acquiring employment as a CNA, these certifications can increase your potential to earn more.
New employees often place starting salaries at the top of their lists. Don't overlook the total compensation package as career training and health insurance can have a positive impact on your overall satisfaction.
Also see: CNA Salaries by State
CNA Requirements
Education
One of the most appealing aspects of becoming a CNA is the simple educational requirements. You don't need a high school diploma or college degree to get a foot into this entry-level position. Federal regulations demand a minimum 75 hours of training, including 16 hours of supervised practical or clinical training to prepare nurse aides for their responsibilities on the job. However, your state's actual training hours may exceed the obligatory 75 hours as more than half the states, including the District of Columbia, have extended their training programs beyond federal requirements. Therefore, you should check with your state's Department of Health or Nurse Aide Registry to learn what their specific requirements are for becoming a CNA. Refer to this list of State Nurse Aide Registries where you can locate contact details for your local registry.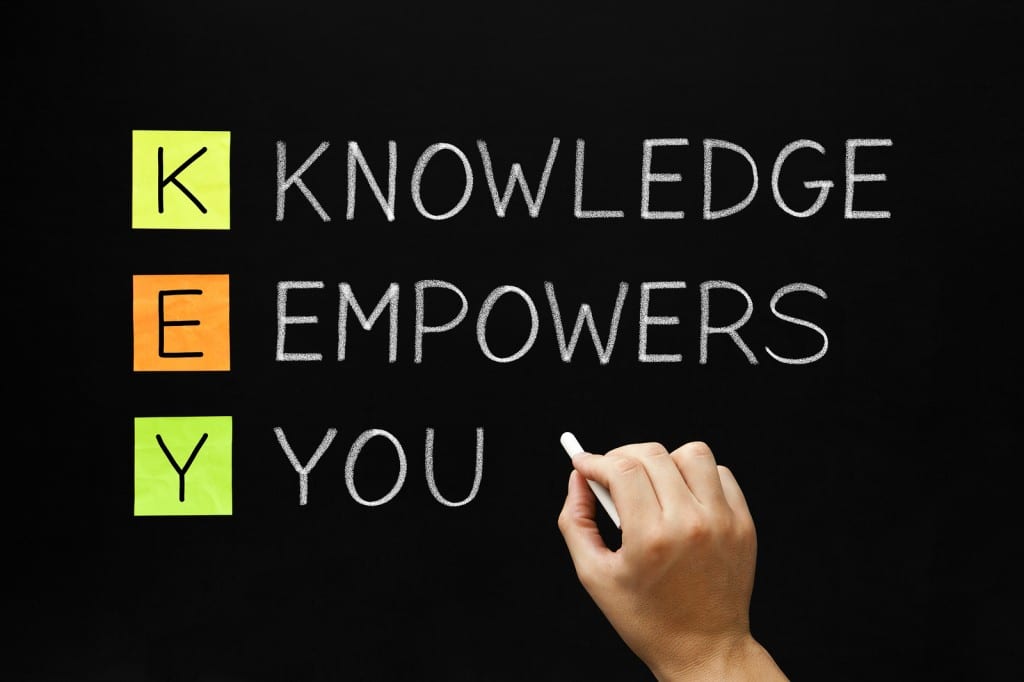 Federal regulations also define the subject areas of study and skills for nurse aides, and outline the qualifications for approved trainers. Therefore, it is imperative that you enroll in a state-accredited program to obtain state certification. Traditionally, every state approves training programs at community colleges, vocational schools, high schools, nursing homes and private institutions as they're easily accessible to aspiring nurse aides.
In accordance with state-developed curriculums, training programs emphasize excellent communication skills, fundamentals of safe and compassionate care, work readiness and workplace professionalism over a period of three (3) to sixteen (16) weeks – contingent on the provider. Licensed instructors employ lectures, role-playing, interactive discussions, and hands-on lab to impart knowledge in areas such as:
Vital signs
Personal hygiene
Communication and interpersonal relationships
Patients' rights
Law and ethics
Medical terminology
Physiology and anatomy
Restorative care
Infection control
Nutrition
Safety and emergency
Death and dying
Every training facilitator should have a lab "classroom" outfitted with medical equipment and hospital beds where you can cultivate skills, through hands-on training, prior to the clinical experience.
The clinical rotation covers 16 hours or more of direct patient care at an approved facility. A Registered Nurse Aide instructor directs your activities as you work with residents at the nursing home. Remember that the clinical experience is as vital as the other segments of the program because it gives you the opportunity to put your knowledge and skills to work in a real-world setting.
The goal of the entire nurse aide training is to help you prepare for both the knowledge and clinical skills component of your state competency evaluation as well as cultivate the attitudes and behaviors of a competent caregiver.
Prerequisites to training:
Each state and training facilitator has different eligibility criteria and prerequisite requirements. Consult with your state's Department of Health or Nurse Aide Registry to find out about specific requirements. The following list is a current outline based on federal guidelines, which can change without notice.
Pass a mandatory criminal background check
At least 18 years of age
Negative drug screen and tuberculosis test
High school diploma or GED
Stand for long durations
Ability to lift up to 70 pounds
Immunizations and medically-documented history of disease
Also see: CNA Requirements by State
Cost of Tuition and Associated Costs
Your quest for affordable CNA classes will unearth a lot of discrepancies in program costs. Community colleges top the tuition pyramid with average costs of $5,900 to $16,000 for six months of training. Colleges offer financial aid and tuition payment plans to help students manage their finances. Hospitals and nursing homes provide free or low-cost training to recruit new employees. Vocational schools and private programs fall somewhere in the middle with an average cost of $400 to $1,200 for nurse aide training. Most private program fees will cover the following additional costs:
Exam Fees – vary by state ($70-$230)
Books and supplies
First aid and CPR
Tuberculosis test, physical exam and immunization
Background check
Approved uniforms
Supplies such as pressure cuff, gait belt, stethoscope and watch with a second hand
Reimbursement for training
If you're employed or receive an offer of employment from a long-term care facility before you enroll in a nurse aide training and competency evaluation program, your employer must take responsibility for the full cost of training and testing.
If you're not employed at the time of enrollment, but receive an offer of employment within 12 months of completing the program, the long-term care facility must reimburse your costs according to federal law. Check with your local Medicare/Medicaid office for more details.
Where Should You Train?
The major difference between the programs at community colleges, nursing homes and private programs lies in the cost. Since state and federal bodies have an established curriculum, the course content is very much the same across the board. Community colleges are more likely to offer financial aid for their programs, which works to students' advantage.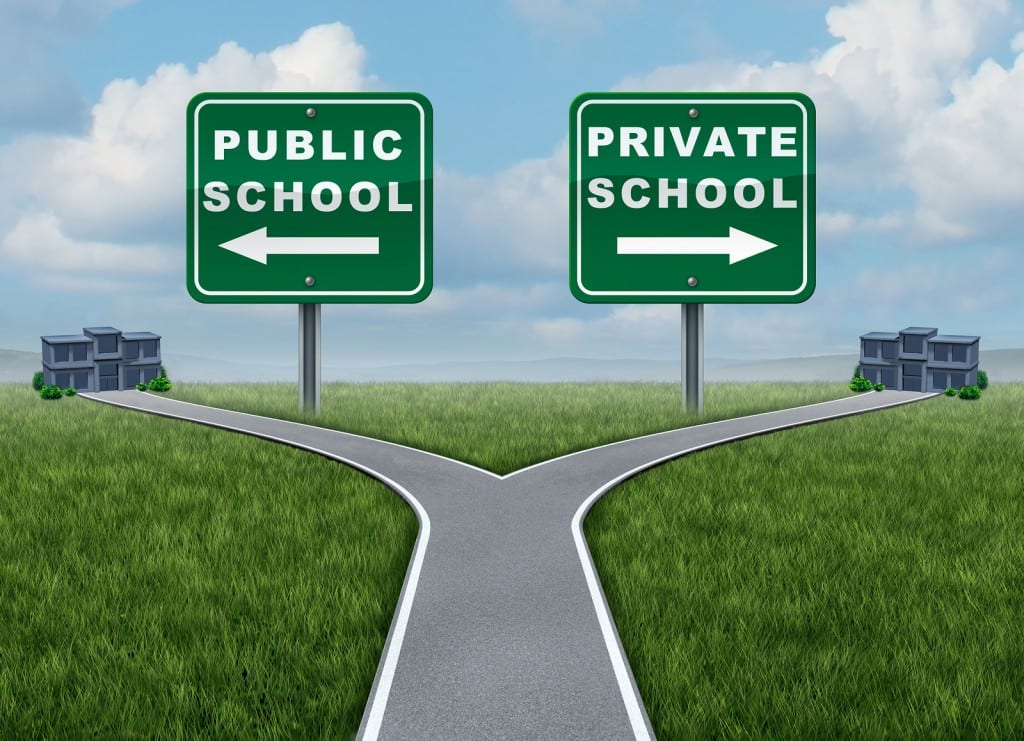 Hospitals and nursing homes offer subsidized training several times a year as a means of recruiting new employees. The National Network of Career Nursing Assistants recommends that prospective nurse aides look into free programs at long-term care facilities before pursuing paid programs. While the prospect of free training may be an appealing one, there's one major drawback: the long waiting list.
Private programs offer a fast track to success. The convenient day, evening and weekend classes give you some measure of control. Private programs also offer the option for accelerated learning, flexible tuition payment plans, and state exam preparation. The influx of private programs serves to drive the costs down in some states. When comparing program costs, don't overlook programs that offer added value such as textbooks, supplies and exam fees included in the cost of tuition.
Many registered nurses start their careers as certified nurse aides due to low or non-existent barriers to entry. If you're exploring the idea of a career in health, you can get your feet wet and build a strong foundation as a CNA. Your training at community colleges will work to your advantage as credits from the CNA classes may be transferable into nursing degree programs.
Also see: CNA Classes by State
Certified Nurse Aide Competency Exam: Preparing for Success
Federal and state rules require aspiring nurse aides to pass a nurse aide competency evaluation, after training, as a requirement for certification. The evaluation tests your conceptual knowledge and clinical skills using a written multiple-choice exam and a practical evaluation. Federal and state authorities ultimately want all nurse aides, employed at Medicaid-funded facilities, to demonstrate professionalism and competency in core skills while on the job.
As a prospective CNA, you have 2 years, from the date of completion of the training program, to pass the competency evaluation. You're eligible to apply for the exam only after successful completion of a state-accredited program and a fingerprint criminal background check.
The most common route to testing is to complete an approved training program, but you're eligible to challenge your state's nurse aide competency test if you meet any one of the following criteria (varies by state):
Military trained: Contact your state's department of health to find out if your military nurse aide experience qualifies for exemption from the nurse aide training. Most states recognize military service acquired within 24 months preceding the exam. The department of health will issue an approval letter once your service meets the state's requirements.
Graduate RN/LPN: If you're a graduate of a state-accredited RN/LPN program, you can request approval from your state's department of health to challenge the nurse aide competency exam and work as a CNA while you wait for your nurse's license. Foreign nurses can also apply for exemption.
Out of state CNAs: Many states grant permission to out-of-state CNAs to take the nurse aide competency exam. Your out-of-state certification must be in good standing with no findings of abuse, neglect or misappropriation of resident property.
Nursing students: Work as a CNA while you pursue a nursing degree, and you'll not only acquire funds for college but also gain valuable experience. You can apply to your state's board of health for exemption from training after earning credits for basic nursing skills.
CNA Exam: Written Test Overview
The test administrating body depends on your state. Some recognized administrators are Prometric, Pearson Vue and the American Red Cross among others. Computerized testing systems have become the norm for the written part of the exam, but many states maintain the paper method where candidates record their answers on a test booklet.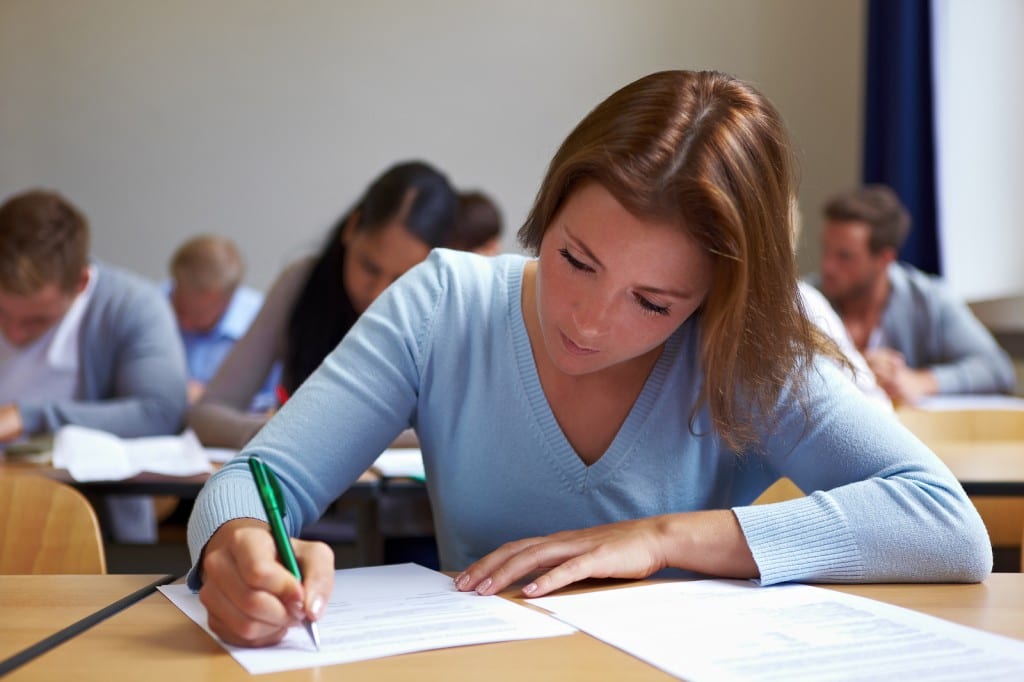 The test comprises of 60 to 90 multiple-choice questions, which you must complete in 90 minutes. Questions assess everything from your intuition to your understanding of nursing principles, respect for residents and empathy. Most examiners set the pass mark at 80 percent.
Governing bodies within each state recognize that many ESL candidates apply for CNA certification. Therefore, there may be an Oral test option for persons who may have difficulty reading and comprehending English. The oral test comprises of 60 to 70 multiple-choice questions administered over the computer or with a CD player and headphones – based on your location. Select the option for the oral exam on your application for testing.
CNA Exam: Skills Test Overview
The timed clinical skills test evaluates your work readiness through your performance of 5 to 6 essential skills. Some states administer two mandatory skills and issue the other three at random. Many others assign all five skills randomly. You must pass all five skills to succeed. The Nurse Aide Evaluators rate your performance, competency and adherence to the checkpoints. Some common areas for evaluation are personal care, mental health needs, general nursing skills and use of restorative devices.
Exam Prepping Tips
As with any exam, preparation is vital to your success. Download the candidate handbook for your state and review the sample tests. Preparatory books and flash cards are also helpful. Review the steps for performing each skill and practice them at home in the days leading up to your exam.
Exam Day: What to Bring
The following list is a brief outline of testing centers' requirements:
Be on time (try to arrive 30 minutes before the exam)
Walk with two forms of identification (one should contain a current photo and signature)
Wear appropriate clothing for the clinical test (nonskid, closed-toe shoes, scrubs, )
Bring your writing tools such as pencils and eraser if your state does not use computerized testing
Remember that you cannot take electronic equipment such as cell phones and tablets into the testing area.
Check with your state registry for specific details such as application fees and other requirements.
Retaking the exam
If you fail one or both components of the state competency exam, you'll have the option of two retakes. However, if you fail in your third attempt, you must enroll in and complete an approved training program again.
Also see: CNA Exams & Certification by State
Nurse Aide Registry: Maintaining Your Active Status
If you pass both parts of the examination, your state registry will mail your nurse aide certificate within two weeks from the date of your test. You'll also obtain a listing on the Nurse Aide Registry.
According to federal guidelines, your certification remains valid for 24 months. The steps for renewal depend on state policies. The following are some general guidelines:
You must provide proof of at least 8 consecutive hours of nursing and nursing related services, under the supervision of a Registered Nurse, for monetary compensation within the 24 months of your license
You should complete at least 12 hours of in-service training every year
Inform the registry of any name changes or changes in your address
Report details of your employment history
Reports of abuse, neglect and misappropriation of resident property could jeopardize your listing on the state registry.
Dissecting Your Role As A CNA
CNAs serve as the eyes and ears for Registered Nurses who cannot possibly give personal attention to every patient in their care. They're a vital part of the patient care team as they ensure patients' comfort and report any concerns to their superiors.
Your duties as a CNA depend on where you work, but the following list describes some of the more common responsibilities.
Observation and Reporting: One of your primary responsibilities would be to monitor patients and residents and record your findings. You'll check their vital signs, such as blood pressure, weight and heart rates, daily and report any abnormalities.
Personal Care: A major part of your role is to care for people who cannot care for themselves. Personal care often includes assisting patients with their baths, brushing their hair and teeth, cleaning dentures, clipping nails and getting them dressed.
Transportation: Patients may have a hard time getting around, so you'll have to lend a hand. The extent of your involvement in a patient's mobility depends largely on the severity of the patient's condition. Your involvement can be as simple as pushing the patient around in a wheelchair or providing support to help the patient get off the bed.
Infection Control: As a member of the healthcare team, you need to practice proper protocol in controlling the spread of germs. This means washing your hands frequently and proper disposal of soiled linens and other materials to control infection. Continuing education plays a vital role in keeping you up-to-date with new techniques for minimizing the spread of disease causing germs.
Housekeeping: Part of your daily duties is to ensure patients' rooms are clean and orderly. Therefore, changing soiled linens and emptying the bed pans will be part of your daily routine.
Nutrition: Patients' nutrition may fall by the wayside without your attentive care. Apart from distributing meal trays, you may have to feed patients and record how much and how often they eat daily.
Assist with Medical Procedures: Here, your role might be as simple as laying out the tools for a medical exam or moving medical equipment from one room to another. If you're specially trained, your role might extend to assisting with or performing simple medical procedures such as drawing blood.
Provide Emotional Support: Your patients' emotional needs affect their physical health and well-being. During your interactions with patients, you'll develop an understanding of their concerns, fears, and moods. Taking time out to listen and offer counsel can have immeasurable impact on your patients as they adjust to their long-term condition.
Opportunities for Advancement
The National Network of Career Nursing Assistants estimates that there are more than 4.5 million nurse aides providing patient care in various facilities across the United States. Nurse aides are a vital link between the patient and the rest of the medical staff. They account for as much 80 percent of the direct care administered to residents at long term care facilities. Without your training, expertise and personal contact with the residents, it would be almost impossible for nurses to get their jobs done.
Although many nurse aides see the entry level position as just a stepping stone to a more prestigious position in the medical field, your role as a CNA is a vital one. A 1998 study, conducted by the National Institute of Aging, found that 28 percent of nurse aides maintained their roles for five or more years, and 12.6 percent stayed for 10 years or more. Nurse assisting is a rewarding career for some, but if you have big dreams of one day becoming a Registered Nurse or Licensed Practical Nurse, you'll gain valuable knowledge and experience as a nurse aide.
Many registered nurses start their careers as certified nursing assistants due to the low barriers to entry. In fact, course credits from your nurse aide training may be transferable to a nursing degree program depending on where you study. There are several educational pathways to advance your career, including a two-year associate degree, which is the shortest possible route. You can also search for CNA-to-RN bridge programs so your CNA training and experience won't go to waste. If you have the time and money, you can enroll in a bachelor of science nursing degree at a four-year college or university or complete a three-year registered nurse diploma program at a recognized hospital. Once you've completed the program, and applied for licensure through your state nursing board, you can triple or quadruple your CNA salary and, perhaps, get greater satisfaction from your job.
Registered nursing and Licensed Practical Nursing are the most common career advancement options for nurse aides. However, there are other career pathways you can explore; medical assisting, mentors and phlebotomists are just some examples. Whatever career path you pursue, your knowledge and skills as a nurse aide provide an excellent foundation.
Nurse assisting is not a glamorous profession, but it is a noble and rewarding one for those compassionate souls who love caring for others. If you want to be a CNA, go for it, and become an important member of the health care team!