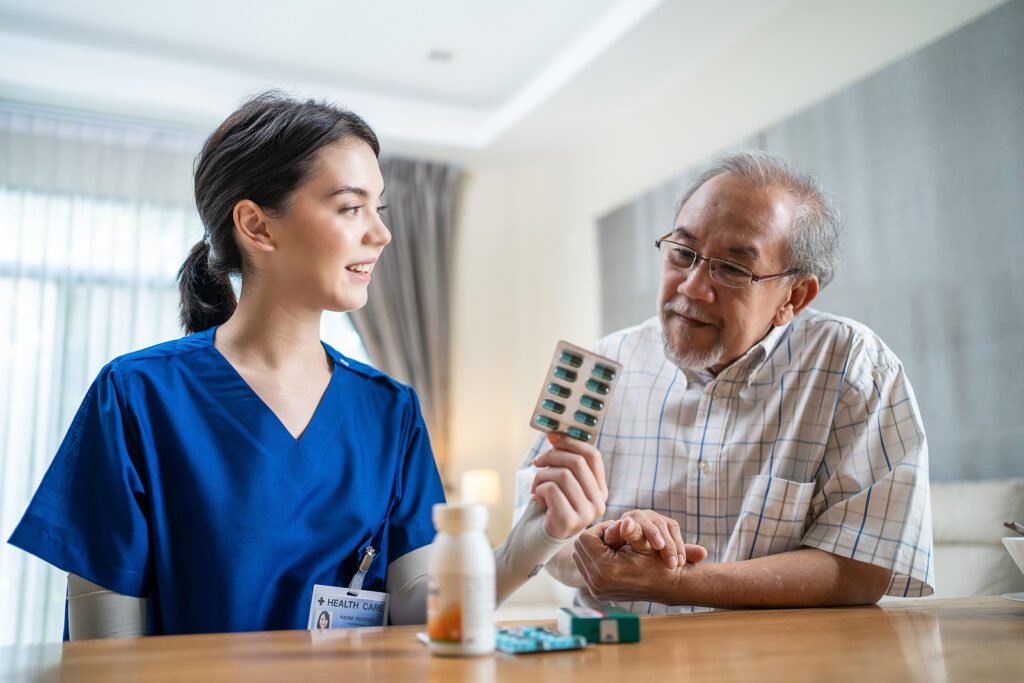 Practical Nurses care for patients in need through the delivery of vital care under the guidance of a registered nurse or physician. They work in various healthcare and non-healthcare facilities including hospitals, nursing homes, physicians' offices, clinics, assisted living facilities, rehabilitation centers, hospice agencies, and home healthcare. Their duties and responsibilities include administration of medications and IV therapy, collection of specimens for lab testing, caring for wounds, monitoring vital signs, updating patient records, monitoring and reporting patients' response to treatment, and ensuring patients' comfort and safety. An LPN's duty exceeds that of a certified nursing assistant although some of the roles overlap. If you feel ready to take the step up from a CNA to an LPN, enrolling in a bridge program will make the transition easy and worthwhile.
Detroit Business Institute-Downriver
Certified nursing assistants receive a competitive advantage in the selective admissions process of the practical nursing program offered at Detroit Business Institute. The challenging program seeks to prepare students for practice as a licensed practical nurse. Expert faculty support students as they learn the fundamentals of nursing and patient care. Training will incorporate lectures and demonstrations in the classroom reinforced by practical sessions in the simulation lab and clinical rotations at local health care facilities. Course modules include medical surgical nursing, maternal child nursing, gerontology, dosages and calculations, pharmacology, the fundamentals of nursing, medical terminology, transition and roles of the LPN, and nutrition. Students must complete the required 1155 classroom/clinical hours (61.5 quarter credit hours) to obtain a Practical Nursing Certificate. Graduates will be eligible to take the NCLEX-PN for licensure in Michigan.
Admission criteria:
Must have a high school diploma or GED
Must pass a criminal background check and drug screen
Take and pass the ATI TEAS examination with a minimum score of 30 overall and a minimum of 20 on the math portion. Candidates who score less than 40 on the Math and Science subtest will be required to enroll in mandatory tutoring
Submit a completed health appraisal form – must include negative TB test and required documentation of immunizations and titers. Health requirements must be completed two weeks before the start of class
Submit two favorable letters of recommendation – from a teacher, employer or clergy
Must have and maintain CPR certification – BLS/CPR for Healthcare Professionals with AED training
Attend a personal interview with a member of faculty
Tuition costs $29,400 based on a 10-month budget. Books, fees, supplies and personal expenses cost an additional $2,950.
Dorsey Schools
Dorsey Schools' practical nursing program is open to certified nursing assistants and adults with no experience in healthcare. CNAs will receive theory and practical training that will build on their existing education and experience as a nurse aide. The comprehensive curriculum includes both theory and practical training. Areas of study include medical terminology, computer applications, anatomy and physiology, practical nursing fundamentals, applied math, dosages and calculations, mental health, pharmacology, and medication delivery. Core nursing courses cover medical surgical nursing, pediatric nursing maternal and newborn nursing, geriatric nursing, and transition to practice. The scheduled clinical rotations conducted at clinical partners in the community will give students the opportunity to apply the principles learned in the classroom. Upon completion of the requirements, students will receive a Practical Nursing Certificate and be eligible to take the state licensure exam to become a licensed practical nurse.  The duration of the full-time program is 48 weeks.
Admission criteria:
Must have a high school diploma or equivalent
Attend a career planning session
Take and pass the ATI TEAS V test with a minimum score of 42
Submit a completed application and non-refundable fee of $200
Submit a 500-word essay in APA format responding to 5 specific questions
Provide three references – two must be healthcare related and one must be professional
CNAs must provide documentation of current certification
Attend a session with a financial aid officer
Attend an interview with an admissions panel
Sign the criminal background check authorization form
Complete a satisfactory drug screen
Must meet all the health requirements including current CPR/BLS certification, up-to-date immunizations, and negative TB test
Submit official transcripts as evidence of completing high
The program cost of $29,280 includes books, supplies, electronic device, medical scrub, stethoscope, and graduate cap and gown.
Website: http://www.dorsey.edu/
Address: 31739 John R Road, Madison Heights, Michigan 48071
Phone: 248-588-966
NCLEX-PN Pass Rate: N/A
Abcott Institute
Abcott Institute provides certified nursing assistants with a solid curriculum to build a strong foundation in practical nursing and to advance their studies should they so choose. The program emphasizes key skills such as professional behaviors and accountability, effective communication, collection and use of data, collaboration with the health care team, demonstration of caring and safe care, implementation of patient care plans under the direction of a registered nurse or physician, and commitment to lifelong learning. Areas of study include introduction to practical nursing, student success strategies, growth and development along the lifespan, anatomy and physiology of the human body, pharmacology, dosage calculations, and medication administration, nursing seminar, fundamentals of practical nursing, adult medical surgical nursing, childbearing family, pediatric nursing, mental health nursing, issues, trends in nursing and contemporary health issues, and hands-on lab and NCLEX review. Clinical sessions at local health care facilities focus on preventative nursing care, therapeutic nursing care, rehabilitative nursing care, restorative nursing care, and nursing interventions. Students who complete the program requirements (55 quarter credits) will receive a Practical Nursing Certificate to apply to take the NCLEX for Practical Nurses. Classes meet Monday through Thursday from 9:00 am to 3:00 pm for 51 weeks. Clinical hours may vary.
Admission criteria:
Have a high school diploma or GED equivalent
Attend an information session with an admissions representative
Be at least 17 years of age
Provide a valid driver's license or state ID with a photo and a verifiable social security number
Achieve the score requirements on the ATI TEAS test
Attend an interview with the nursing panel.
Maintain current American Heart Association/BLS certification throughout the program
Submit a completed application and fee
Provide a negative TB test – a TB skin test or chest x-ray
Provide proof of up-to-date immunizations
Have current health insurance
Pass a criminal background check and drug screen
The program cost of $25,000 includes textbooks, uniforms, clinical experience, skills lab procedures/techniques, tutoring, NCLEX-PN Predictability Exam, course standardized exam, NCLEX-PN exam fee, tutoring, and NCLEX live review.
Website: https://abcott.edu/
Address: Crossroads Building, 16250 Northland Drive Suite 205, Southfield, MI 48075
Phone: 1-248-440-6020
Fax: 248-440-6099
NCLEX-PN Pass Rate: N/A