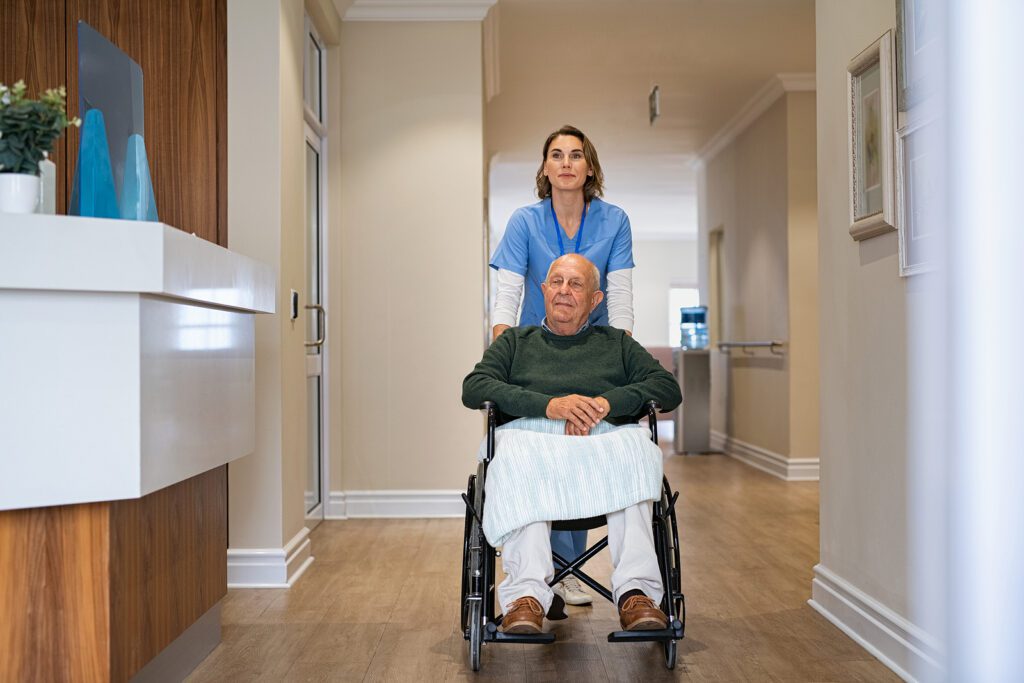 The pathway to advancement in nursing is always onward and upward. At the lowest end of the nursing team, certified nursing assistants take an active role in the care and comfort of patients in long-term care. They attend to the personal care needs of patients who cannot attend to themselves due to sickness, age, injury, or disability. They are directed by registered nurses and licensed practical nurses. The job can be rewarding but it also comes with its share of burdens that include bending, lifting, and standing for long hours, making beds, emptying bedpans, responding to calls for help, and providing social and emotional support to patients when needed. If you're looking to take the next step in patient care, enrolling in a CNA to LPN program is a fast and simple way to prepare for practice as a licensed practical nurse. You might qualify for transfer credit with your active CNA certification or receive extra points in the competitive selection process.
Ivy Tech Community College – Indianapolis
Certified nursing assistants may enroll in the Practical Nursing Program at Ivy Tech to begin a new career as a licensed practical nurse. They will have a competitive advantage in the admission process. Students will learn how to function within the role and scope of practice the practical nursing, use communicative skills for effective collaboration with patients, families, and the interprofessional team, demonstrate respect for individual patient preferences, manage care in various healthcare facilities, and use current evidence-based practices and critical thinking techniques to contribute to patient care plans. The program requires the completion of 45 credit hours. Course topics include Anatomy and Physiology, Introduction to Psychology, Fundamentals of Nursing, Student Success Elective, Fundamentals of Nursing, Nursing Lab, Medical Surgical Nursing, Maternal Child Nursing, Geriatric/Complex Medical Surgical, and Practice Issues for Practical Nurses. Graduates will receive a Practical Nursing Technical Certificate and be eligible to take the NCLEX-PN. They may also enroll in the LPN to ASN transition program and complete the requirements for a registered nursing degree in just one year.
Admission criteria:
Apply for general admission to Ivy Tech
Complete an admissions assessment to demonstrate basic reading, writing and mathematics competency
Attend a Nursing Information Session
Apply for admission to the nursing program before the published deadline
Submit official high school transcripts and college transcripts indicating completion of prerequisite courses with a grade C or higher and a minimum GPA of 2.0
Submit an online application before the deadline
Take and pass the TEAS test with a proficient level or higher
Complete the general education prerequisite courses with a grade of C or higher – Anatomy and Physiology I, English Composition, and Introduction to Psychology
Must pass a criminal background check, drug screen, and physical exam
The program costs $6,729.75 for in-state students. The cost of books, technology fee, ATI NCLEX Live Review, nursing fee, CPR certification, background check, drug screen, and clinical document fee is not included.
Website: https://www.ivytech.edu/
Address: 50 W. Fall Creek Pkwy North Dr., Indianapolis, IN 46208-5752
Phone: 317-921-4407
NCLEX Pass Rate: 100%