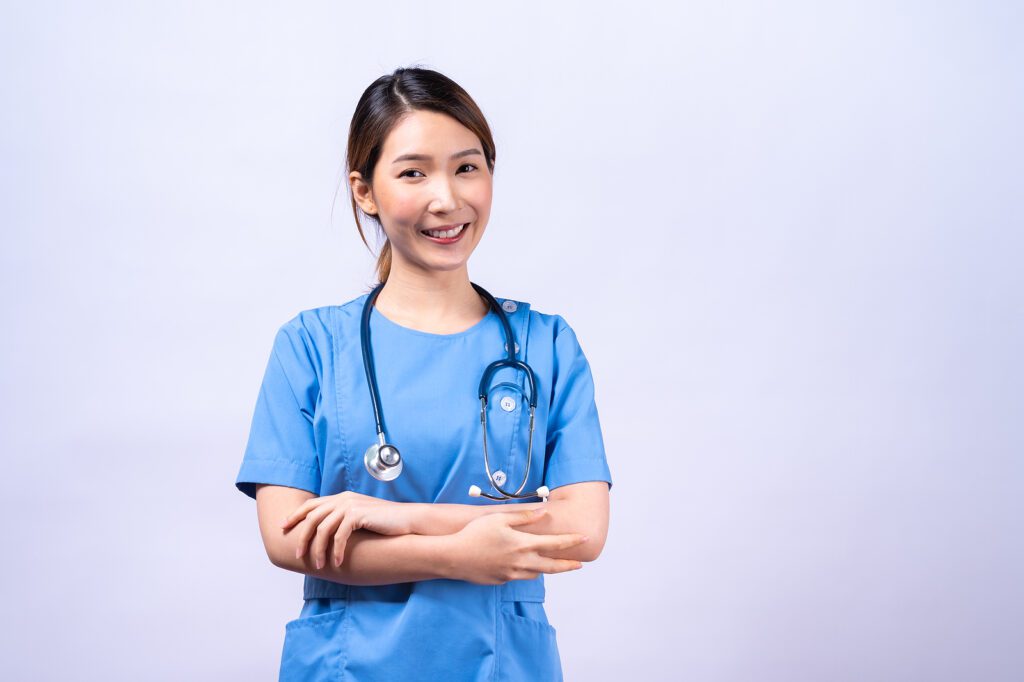 The role of CNAs in healthcare is often underestimated, but without them managing the volume of patients in facilities large and small will be almost impossible. CNAs interact closely with patients, ensuring their physical and mental needs are met. If your experience as a nursing assistant inspires you to consider a more advanced role in patient care, the CNA-to-LPN educational pathway might be just what you need. Nursing is always an excellent choice. The industry offers job stability, excellent compensation, flexible schedules, and career advancement opportunities. Job growth for licensed practical nurses is expected to be 9% in the next decade. The LPN transition program will prepare you to assume greater responsibilities as you care for patients under the direction of a registered nurse. LPNs provide primary care. They administer medication, change dressings, measure and record vital signs, and have a more active role is making contributions to and implementing patient care plans.
GateWay Community College
The Fast-Track Practical Nursing Program at GateWay Community College is open to certified nursing assistants who want to advance their career by becoming a licensed practical nurse. The career ladder option that is built into the program facilitates a smooth transition from certified nursing assistant to practical nursing to a registered nurse. The comprehensive curriculum includes instruction in the classroom, lab, and clinical sites. Students will develop nursing skills in the simulation lab before applying their skills in a real-world setting. The program content will be delivered using seminars, demonstrations, presentations, case studies, and role play to accommodate various learning styles. Students must have access to a computer and internet to complete parts of the program. The curriculum requires completion of 22 to 22 credit hours.  Graduates are prepared to take the NCLEX for practical nurses to practice in acute care, intermediate care, and extended care facilities. The duration of the program is two semesters. Day and evening class options are available. New students are admitted in the Fall and Spring semesters.
Admission criteria:
Apply for admission to Maricopa Community College
Attend a GateWay Nursing Information Session
Must have a high school diploma or GED
Submit an application into the Fast-Track Practical Nursing program
Submit documentation of completing the Health and Safety Requirements
Complete the College Placement Exam or Nurse Entrance Exam
Submit transcripts showing successful completion of NUR158 or NCE150/151 in the past year or have a current license as a Certified Nurse Assistant/Licensed Nurse Assistant
Complete a level one DPS fingerprint clearance card
Meet with the nursing advisor to review and sign the application
Complete a urine drug screen
The cost of the program is $3,792 inclusive of registration, admission test, books, uniforms, shoes, certified background check, immunization, CPR, fingerprint clearance card, clinical placement platform, and health document tracker.
Website: https://www.gatewaycc.edu/
Address: 108 N. 40th Street, Phoenix, AZ 85034
Phone: (602) 286-8000
NCLEX-PN Pass Rate: 79.76%
East Valley Institute of Technology
The Practical Nursing Program at EVIT builds in CNAs' knowledge and experience in health care to prepare them for a Licensed Practical Nurse. Theory and hands-on learning experiences account for 1080 clock hours, which includes a clinical externship at a local health care facility.  Course topics include medical surgical nursing, mental health nursing, geriatric nursing, fundamentals of nursing, pharmacology, pediatric nursing, and transition to nursing. Graduates of the state-approved program may apply to take the NCLEX for Practical Nurses. The duration of the program is 12 months. Classes meet Monday, Tuesday, and Wednesday from 8:30 am to 4:30 pm.
Admission criteria:
Attend an advising session with the Nursing Director
Must have a high school diploma or GED
Submit transcripts of any college courses completed
Take and pass the TEAS or HESI with a score of 70% or better
Have a current state Nurse Assistant license or certification as a Medical Assistant or Emergency Medical Technician
Complete a Level One DPS Fingerprint Clearance Card
Complete the Notarized Felony Reporting Form
Must have a valid government-issued photo ID and social security card
Provide documentation of health insurance
Complete the health and safety documentation before commencing the clinical rotation
Tuition costs $16,560. Books and supplies cost an additional $925.
Website: https://www.evit.com/
Address: 1601 W Main St, Mesa, AZ 85201
Phone: 480-461-4000
NCLEX-PN Pass Rate: 95.45%
Smith Chason School of Nursing
Smith Chason's Practical Nursing Program prepares certified nursing assistants for the next level in patient care. The curriculum includes a combination of theory, practical skills, simulation labs, and off-site clinical experiences at a nursing facility. It covers a total of 1248 clock hours including the clinical externship. Course topics include fundamentals of nursing, medical surgical nursing, pharmacology, human anatomy and physiology, maternal child nursing, treatment of communicable diseases, mental health nursing, gerontology, rehabilitation, pediatric nursing, human growth and development, fundamentals of nursing, professional roles, leadership, and transition to practice. The school offers flexible schedules, experienced instructors, hands-on experience the modern lab, scholarship opportunities, and preparation for the NCLEX exam. The program is approved by the Arizona Board of Nursing so graduates will be eligible to take the NCLEX for licensure as a practical nurse. Graduates will receive a Practical Nursing Diploma. They may continue their education and complete the Associate Degree in Nursing in just one year – also available at Smith Chason School of Nursing.
Admission criteria:
Must be at least 17 years old
Must have a valid high school diploma, GED, or equivalent
Provide a current, valid government-issued photo ID – driver's license or ID card
Take and pass the HESI test with a minimum test score of 70% or better
Complete a criminal background check application
Obtain health clearance
Participate in advisement with both the Practical Nursing Administrator and the Career Advisor
Submit a 500-word essay on the topic "Why I Would Like to BE A Nurse"
Sign the Enrollment Agreement and pay the registration fee of $100
Must have current Arizona State certification as a CNA or LNA in good standing or proof of successful completion of a state-approved nursing assistant program
Must maintain current DPS Level I Fingerprint Clearance Card during the program
The total program cost of $22,895 includes tuition, registration, books, supplies, lab fee, and tech fee. Financial aid is available for eligible students.
Website: https://smithchason.com/
Address: 3110 North Central Avenue Suite L-100, Phoenix, AZ 85012
Phone: (888) 897-2547
NCLEX-PN Pass Rate: N/A