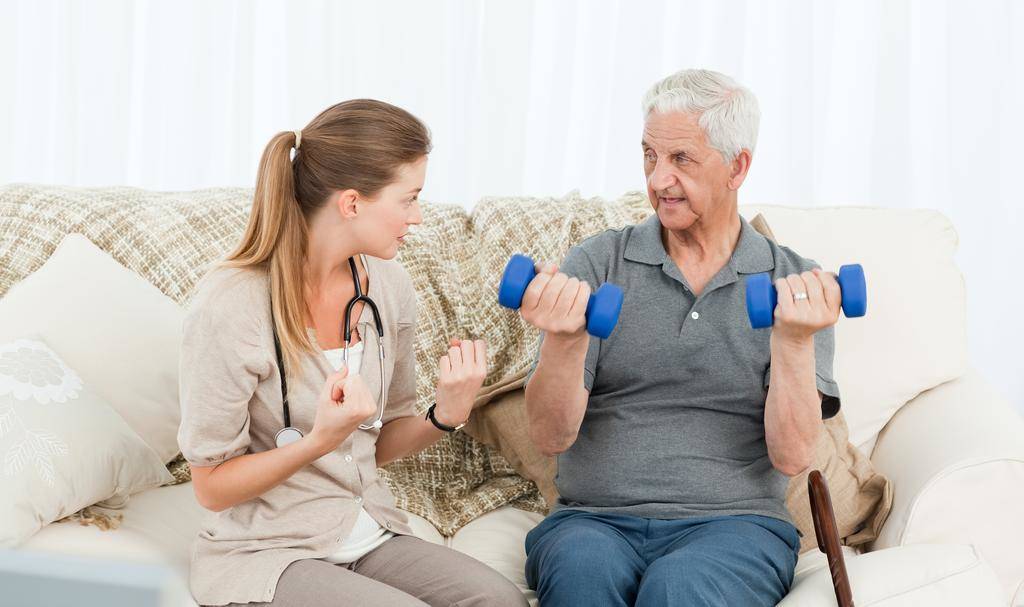 Certified Nurse Assistants are valuable members of the patient care team who work in clinics, skilled nursing facilities, hospitals, rehabilitation centers, and home health care agencies. The state-mandated requirement for 100 hours of training prepares nurse assistant students to perform essential functions for people in need under the supervision of registered nurses. According to the Connecticut Department of Labor (CTDOL), the average annual income for nurse assistants is $31,336. The Department classifies nurse assisting as a happening career that is expected to realize unprecedented growth in the coming years. Prospective nurse assistants must complete the Connecticut Nurse Aide Competency Exam for inclusion on the Connecticut Nurse Aide Registry.
Academy of Medical Training
The Academy of Medical Training's 100-hour nurse assistant program covers a broad range of topics to prepare students for the state exam. Experienced Registered Nurse Instructors teach students how to bathe and position patients, avoid abuse and neglect, proper body mechanics, infection control, catheter care, recognizing depression, safety, and emergency procedures. After 60 hours of classroom lectures and hands-on training, students participate in 40 hours of clinical externship at the Wolcott View Manor Nursing Home. Students who successfully complete the final exam will receive a certificate, which will give them eligibility to take the state's nurse aide competency exam. The course fee is $1000 plus $150 for registration and $50 for supplies. A flexible payment plan is available for all students.
The American Red Cross
The American Red Cross Nurse Assistant training program is a highly respected program that equips graduates with the knowledge, skills and supplement information to provide quality care for residents in nursing homes and hospitals. Through 100 hours of training (76 hours in the classroom and 24 hours clinical experience), students learn the proper techniques for moving patients and the principles of personal care, bathing, and feeding patients. The curriculum also covers taking vital signs and responding to emergencies. The day program is 4 weeks' long and the evening program is 6 weeks. The clinical rotation takes place in the final week. Students must attend all classes to be eligible for graduation. The course fee is $1,250. Scholarship opportunities are available for students from low-income families. A flexible payment plan is available for all other students.
Valley Medical Institute
Valley Medical Institute's competent instructors prepare students for employment as nursing assistants at hospitals and nursing homes through 100 hours of classroom instruction and clinical experience. Both components of the program emphasize essential skills and functions, safety, and a psychological approach to patient care. Day classes meet for 4 weeks, evening classes 5 weeks, and Saturday classes are 13 weeks' long. Applicants with no high school diploma or GED must pass VMI's medical entrance exam. All applicants must pass a physical exam and TB test. Course modules cover orientation, infection control, relating to patients, body mechanics, vital signs, patient care, special procedure, unique needs and disorders, medical terminology, admitting, transferring and discharging patients, and the clinical skills lab. The course fee is $975; an eight-week flexible payment plan is available for all students.
Naugatuck Valley Community College
Students of Naugatuck Valley Community College nurse assistant training participate in interactive discussions and lectures in the classroom, and practice their skills in the safe environment of the clinical lab followed by supervised work in a realistic clinical setting. The registered nurse instructors cover critical topics, such as human anatomy, feeding, and bathing patients, caring for patients of all ages and cultures, patient safety, and patient mobility. After completing the 120-hour course, graduates are eligible to take the state nurse aide competency exam for inclusion on the nurse aide registry. Applicants must complete a health screening and have up-to-date immunizations, wear dark blue scrub tops and pants for the lab and clinical sessions, and pass a criminal background check – individuals with a history of criminal convictions may have difficulty obtaining employment. Applicants younger than 18 years must submit a parent waiver form. The course fee of $1,250 includes the textbook and state competency testing.
Stone Academy
The Patient Care (CNA) program at Stone Academy prepares students to become highly competent members of a medical team. The course content covers the aspects of nurse assistant training, preparing students for Connecticut CNA certification. However, the content covers additional skills that qualify graduates for employment as a Patient Care Associate. The additional skills include phlebotomy training, CPR, First Aid, EKG, and skills practice in a home care environment. The curriculum also covers topics, such as dementia, HIV/AIDS, cancer, and Alzheimer's, which increases graduates' conscientiousness while working in the fast-paced medical industry. Financial aid is available. The course fee includes job placement assistance and the state nurse aide competency exam fee.