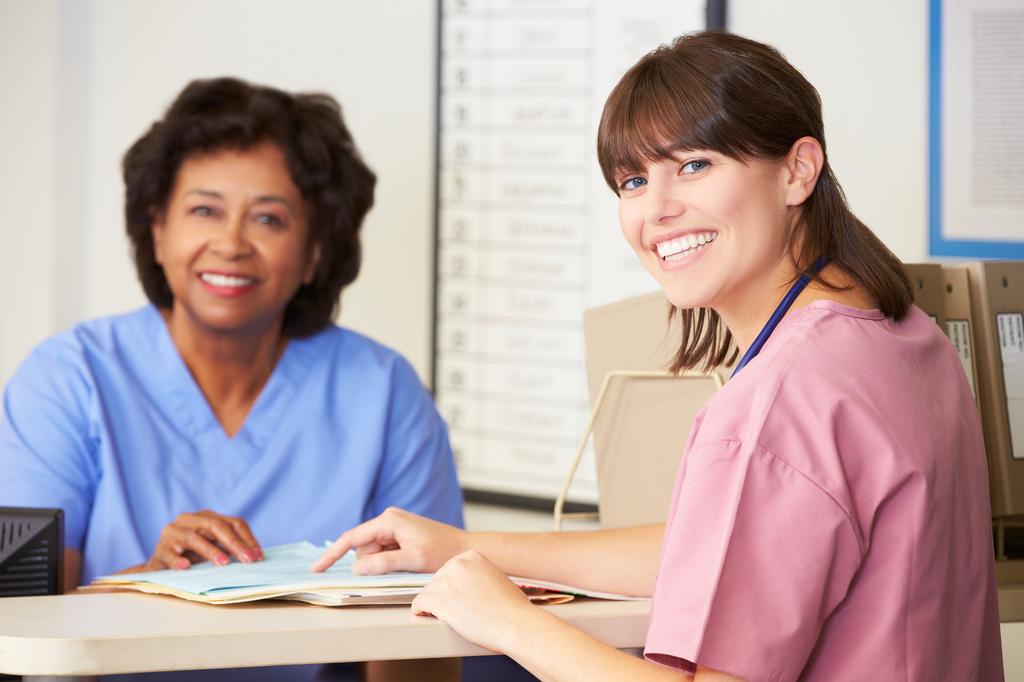 The explosive growth of the health care industry drives demand for new allied health personnel. If you desire an exciting and rewarding career in patient care, you can begin your journey as a Certified Nursing Assistant. With just one week of training, nursing assistant graduates can take the Washington DC State certification exam and become an essential part of the healthcare industry. CNAs are entry level professionals who work under the direction of a licensed practical or registered nurse to conduct patient care assignments in a safe and efficient manner. They assist patients with bathing, dressing, and nutrition. But they may also perform support functions, such as recording vital signs, transporting patients, making beds, and answering patient calls. CNAs work in hospitals, patients' homes, and long-term care facilities.
Carlos Rosario International Public Charter School
The nursing assistant program prepares students for a career in the health industry. The curriculum includes classroom, lab, and clinical instruction. The five-month evening program includes 10 days of clinical experience at a prestigious nursing facility. Applicants must be eligible for ESL 8 or higher, possess a high school diploma, pass a criminal background check, and obtain an eligibility letter from the Health Academy Director or designee. The school also offers a 10-month morning program "ESL for Nurse Aide Training" that helps students develop their English Language Skills while training to become a nurse aide. The extended duration of the program allows students to enter with a lower English proficiency than the 5-month evening program. Tuition is free for DC residents but there's a $20 fee for a school ID. Enrollment is based on the first come first served basis.
University of the District of Columbia – Community College
The nursing assistant program develops competent direct care professionals to meet the healthcare needs of the patient population. Graduates are eligible to apply for the state nurse aide competency exam to become a Certified Nurse Assistant. Instructors promote nursing as a life-long learning process and encourage upward mobility by allowing the seamless transition into practical nursing and registered nursing programs. Applicants must have a high school diploma or equivalent and pass a criminal history check. The curriculum includes classroom lectures, hands-on practice in a skills lab, and supervised clinical experiences at a licensed nursing facility.
Address: 5171 South Dakota Avenue, NE, Washing, DC 20017
Phone: (202) 274-6950
Email: kpayne@dc.edu
HealthWrite Training Center
The one-week nurse assistant training program at HealthWrite Training Center is approved by the DC Board of Nursing. The day-time program helps students develop the skills of a caring health professional under the direction of professional nurses. The well-developed curriculum places emphasis on excellent communication and compassionate care for patients in the health care system. Through a series of lectures, laboratory practice, role-play, and demonstrations, students learn procedural skills and knowledge of infection control, measuring vital signs, bathing, dressing and positioning patients, feeding and nutrition, and rehabilitative techniques. Medical equipment and mannequins in the state-of-the-art lab let students practice procedural skills prior to the supervised clinical experience. The emphasis on academics and clinical skills prepares students for success in the nurse assistant certification exam and employment in hospitals, home healthcare, and long-term care facilities. Graduates also have the opportunity to complete the requirements to become a Home Health Aide in just one week. HealthWrite training program participates in DOES – WIA.
Other DC Board of Nursing approved nurse aide training programs in Washington, DC:
CAPTEC Med Care
Address: 3925 Georgia Avenue, NW, Washington, DC 20011
Phone: (202) 291-7744
Fax: (202) 560-5119
Email: captecprofessional@gmail.com