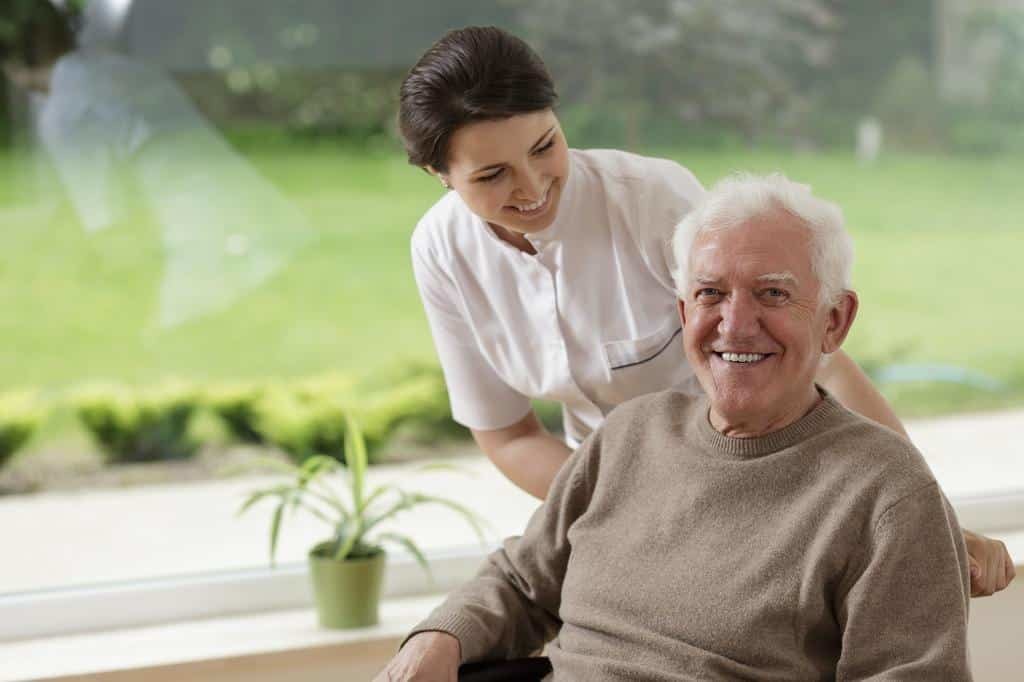 Certified nurse assistants play a critical role in healthcare delivery. They function as principal caregivers for patients and residents, providing them with supportive, committed care. Due to their ongoing care, nurse assistants are ideally poised to observe changes in residents and report adverse reactions to medications or treatment to a licensed professional. In hospitals, nursing homes, and long-term care facilities, these professionals, are essential to the quality of life for seniors as they use their expertise to help restore health, mobility, and independence.
New Castle County Vo-Tech School District – Adult Education Division
The Nurse Assistant Certificate program at NCC Vo-Tech is approved by the Delaware Division of Long Term Care Resident Protection. The program offers 165 hours of instruction in the classroom and clinical environment and includes an initial assessment, enrichment classes, and review. Students learn the basic knowledge and skills to succeed on the Delaware state exam for nursing assistants. Course topics include body mechanics, long-term care, hygiene, rehabilitative and restorative care, nutrition and fluids, oxygen needs, basic emergency care, work ethics, legal aspects of care, confusion and dementia, and preventing infections. Classes meet Monday and Wednesday for classroom and clinical sessions. The clinical session will also take place on 2 or 3 Saturdays to meet the minimum requirements. Applicants must demonstrate a minimum 10th-grade reading level and the program's tuition includes the state certification exam but does not cover expenses for the criminal background check, drug screen, uniform, and clinical supplies.
Address: 1703 School Lane, Wilmington, DE 19808
Phone: 302-683-3652
Del Tech-Wilmington Campus
The nursing assistant program at Del Tech teaches students how to safely provide bedside care under the direction of the licensed nurse or physician. The program covers 180 hours of classroom and clinical instruction over 44 classes in 11 weeks. Classes meet from 6:00 pm to 10:00 pm from Monday through Thursday. Course topics include physical and social needs, personal care skills, communication, observation and reporting, basic emergency procedures, infection control, and patients' rights. Upon completion of the program, graduates are eligible to take the nurse aide exam for Delaware certification. Applicants must attend an information session prior to registration. Sessions are held on the first Tuesday of every month from 12:00 noon to 5:00 pm. The course fee of $2,395 includes tuition, textbook, uniform, state exam, drug screen, CPR, and criminal background check.
Maggie Career Institute
Maggie Career Institute prepares students for the state certification exam in just five weeks. Day and evening class schedules are available. The day session run Monday through Friday from 8:00 am to 3:00 pm and evening sessions are Monday through Friday from 3:00 pm to 10:00 pm. Applicant must be aged 18 years or older and pass a criminal background check. A PPD test or chest x-ray, immunization record, physical exam, picture ID, and flu shot are also required for enrollment. Tuition for the program is $2,250 including two sets of scrubs, school ID, a pair of white shoes, CPR certification, drug test, and state certification. An individualized payment plan is available. Funding is also available through the Labor Department for eligible students.
The following schools are also approved by the Board to facilitate nurse assistant training.
Wilmington Job Corps Center
9 Vandever Avenue, Wilmington, DE 19802
302-230-2539
Delcastle Technical High School
1417 Newport Road, Wilmington, DE 19804
302-995-8099
Howard High School of Technology
401-12th Street, Wilmington, DE 19801
302-571-5408
Conrad School of Science
210 Jackson Avenue, Wilmington, DE 19804
302-992-5545