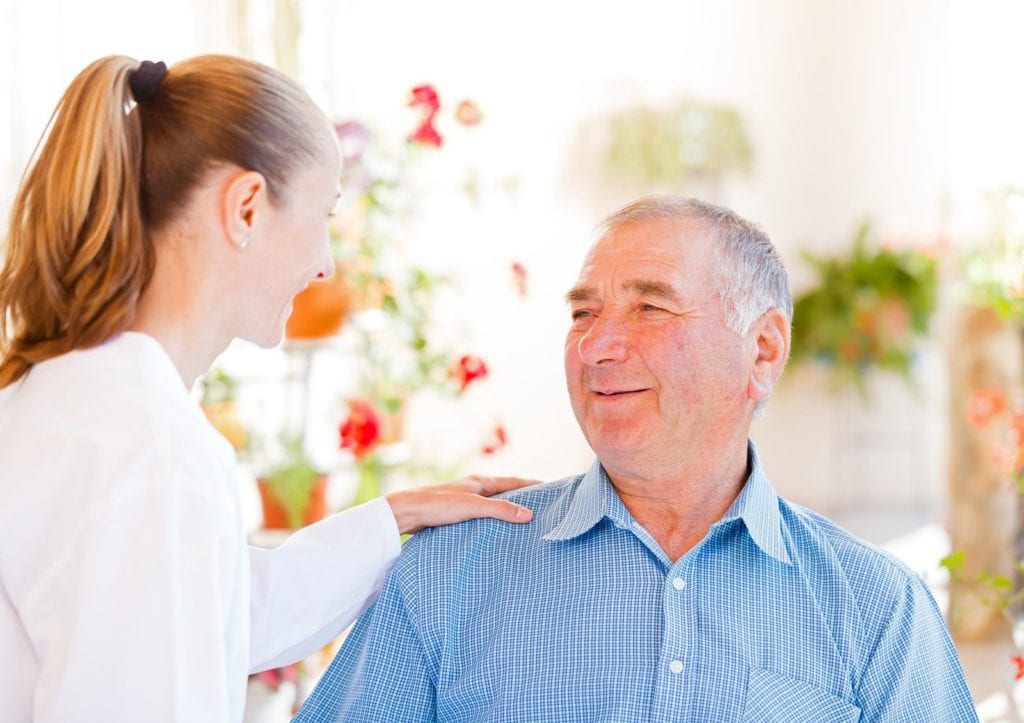 Want to test the waters to determine if a career in healthcare is a right fit for you? Prepare for the role of a Certified Nursing Assistant (CNA). The training is not only affordable but also short-term, which means you can get an insider look at the health care system in just 4 to 10 weeks and without hurting your pockets. Compared to nursing programs, which requires at least two years of preparation, CNA classes are designed to prepare adults for practice in the shortest possible time. Many nursing programs require certification as a nurse aide for admission, and your experience in care will also give you a competitive edge over other applicants.
Though the responsibilities of the CNA are not as technical as that of a nurse, and the duties can be grueling, the experience will help you determine if patient care is right for you. Both CNAs and nurses must be compassionate, flexible, physically and mentally fit, and committed. They must also be observant to recognize almost imperceptible changes in the patients' status. CNAs care for patients under the supervision of a licensed practical nurse or registered nurse. They make beds, respond to calls, move patients, assist patients with bathing, dressing, eating, and toileting, empty bedpans, and answer patient questions. They comfort patients when they need comforting and brighten patient's lives with hope and cheer.
Georgia's CNAs earned a mean annual salary of $24,840 in 2016.
Southern Regional Technical College
The Nurse Aide Technical Certificate at South Regional Technical College is designed to prepare adults to meet the state's need for capable health care professionals. Guided by state and federal requirements, the curriculum incorporates classroom theory and practical experiences in a clinical setting directed by an experienced nurse instructor. Throughout the program, instructors will help students develop competency in the clinical skills to pass the written and skills evaluation of the state competency exam. Students will know how to use proper hand washing technique, pay special attention to the control of infection and disease prevention, measure and record patients' vitals, care for catheters, observe patients' response to medication and treatment, and communicate any concerns to nurses and doctors. The program's modules include but are not limited to medical terminology, introduction to health care, diet and nutrition for allied health, and nurse aide fundamentals. SRTC will award a Certificate of Credit to successful students, who complete the required 13 semester hours, as confirmation of their eligibility to sit for the National Nurse Aide Assessment program (NNAAP). The program is designed to be completed in two semesters. Enrollment starts at the beginning of each semester.
Admission criteria:
Proof of age – must be at least 17 years
A high school diploma or GED equivalent
Official college transcripts if available
Submit the report of a physical and dental exam
Complete a 10-panel drug screen
Have a current American Heart Healthcare Provider CPR card
The estimated cost of $3,002 includes tuition, fees, and books.
Address: 15689 U.S. Highway 19 North, Thomasville, Georgia 31792
Phone: (888) 205-3449
Fax: (229) 225-4330
Archbold Medical Center
The nursing assistant training program at Archbold is delivered in conjunction with WorkSource Southwest Georgia. The program's objective is to prepare adults to meet the demands for health care professionals, especially in long-term care. This opportunity for free training also includes paid hours for those accepted into the program. The duration of the program is nine weeks, and candidates will have the dual role as, Archbold employees and students for the entire program. The training exceeds the state's requirements for nurse aide training, delivering 140 hours of theory and practical instruction. Students must be available 4 hours a day for the first 8 weeks and 8 hours for the final week of the training. Program graduates must take the state evaluation, which includes written and skills components, to be added to the Georgia Nurse Aide Registry. Those who complete the requirements will be offered full-time employment at Archbold where day, night, and weekend shifts are available. Admission requires extensive screening. The intensity of the coursework also requires that students not have other commitments for the duration. Archbold admits only 10 students for each cycle.
Admission criteria:
Attend an in-person interview with staff
Have a high school diploma or GED
Pass an assessment in reading and math
Obtain criminal background clearance
Submit to drug testing and be free from tobacco and nicotine
The CNA program receives partial funding from WorkSource Southwest Georgia.
Website: https://archbold.org/cna
Address: Gordon Ave. at Mimosa Dr., Thomasville, GA 31792
Phone: (229) 228-2000
Toll Free: (800) 341-1009
Wiregrass Georgia Technical College
The Nurse Aide Technical Certificate program at Wiregrass Georgia Technical College operates with approval from the Georgia Department of Community Health. Students who successfully completed the required 13 semesters will receive a Certificate of Completion to confirm their eligibility to sit the National Nurse Aide Assessment program (NNAAP to be added to the Georgia Nurse Aide Registry. The program's modules include diet and nutrition for allied health, medical terminology, nurse aide fundamentals, and introduction to healthcare. Some of the topics covered will include the role and responsibility of the nurse aide, vital signs, anatomy and physiology, range of motion exercises, rehabilitation and restoration, infection control, safety and emergency procedures, catheter care, basic nursing skills, control of infections, disease prevention, and feeding and nutrition. Students must Students must complete 13 credits to graduate from the program. Course modules include introduction to healthcare, medical terminology, nurse aide fundaments, and diet and nutrition for allied health. Students must complete all the theory and clinical requirements and obtain an overall passing score to receive a certificate of completion.
Admission criteria:
Provide proof of age – at least 16 years old
Complete the program application and other enrollment documents and pay the application fee
Official high school transcript or GED equivalency
Passing SAT or ACT or ACCUPLACER, COMPASS or ASSET scores – results should not be older than 5 years
Any applicable college transcripts
Have current American Heart Association Provider CPR Certification
Complete a criminal background check
Criminal background and drug clearance – documentation required
Record of immunization – Hepatitis B, MMR, Varicella, Tdap
TB test or chest x-ray.
Tuition for the 13 credit is $1,399 and includes activity, technology, safety, and instructional fees.
Address: 4089 Val Tech Road, Valdosta, Georgia 31602
Phone: (229) 333-2100