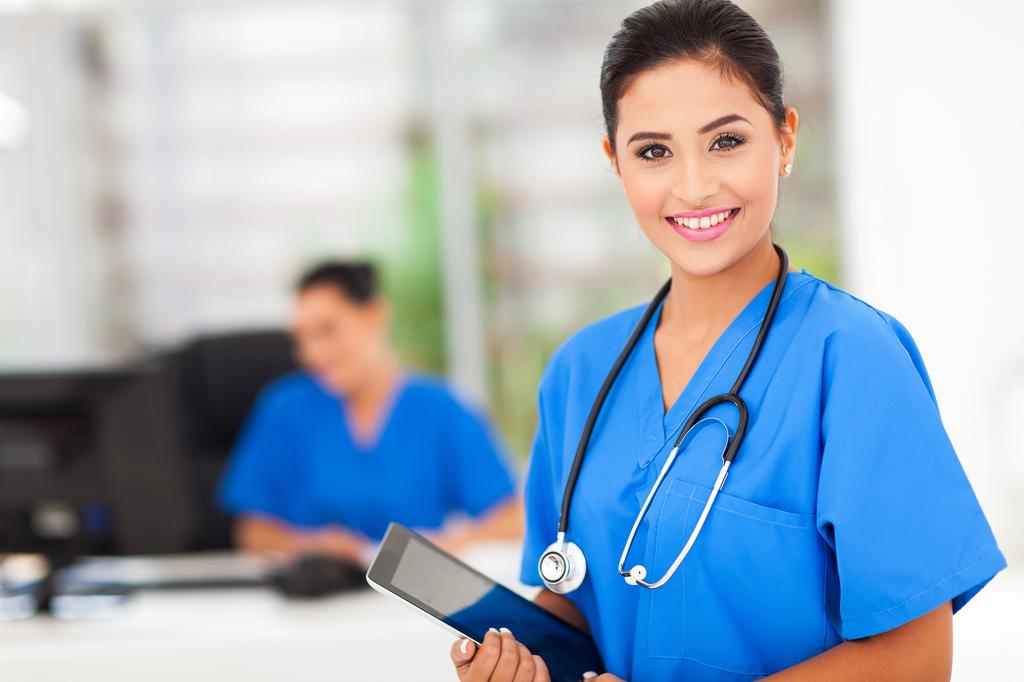 Like every other state, Indiana's Department of Health has a list of criteria that CNA students must fulfill before obtaining their certification. Candidates must be 18 years or older, pass a criminal background check, graduate from a state-approved CNA program, pass the state's nurse aid evaluation, and get listed on the Indiana Nurse Aid Registry. Indiana requires 30 classroom hours and 75 clinical hours for nurse aide training. Visit the Health Department's website for a full list of requirements and curriculum details. Get ready for the expected growth in demands for CNAs by checking the state-approved classes listed below.
RESQ Health and Safety
Get ready to take the CNA exam in less than 3 weeks. RESQ offers two training options: a 5-week evening and weekend course or a daily option, which requires 3 weeks of training. Classroom sessions are conducted on RESQ's facility. Thereafter, students transfer to Greenwood Meadows for clinical training. RESQ has a strict attendance policy: Absenteeism and tardiness will result in dismissal from the program – without refunds.
Admission criteria:
A completed application for admission
A satisfactory background check and drug screen
The $799 fee includes $250 for registration and $549 for tuition. The fee also covers costs for AHA BLS for Healthcare Provider Certification, textbooks, and gait belt. Other student costs include uniform, medical exams, background screening, and the state exam fee.
Website: https://resqtraining.com/cna/
Address: 6845 S. Madison Ave Suite I, Indianapolis, IN 46227
Phone: (317) 786-7260
Email: info@resqtraining.com
Legacy CNA Training
Legacy CNA Training's accelerated three-week nurse aide training prepares student for the state certification exam. The accelerated classes let students find employment sooner without comprising the quality of the training. Graduates benefit from numerous employment opportunities as Legacy works to bring employers and nursing assistants together. The curriculum includes training in the classroom, hands-on practice in the school's lab, and a supervised clinical experience in skilled nursing facility. A comprehensive review session at the conclusion of the course, one day before the state test, supports students' success on the exam as they review the material and get answers to any questions. Classes meet from 8:00 am to 4:30 pm for the first week and 6:30 am to 3:00 pm for the final two weeks. Legacy has a track record of 99% pass rate on the state exam.
Admission criteria:
A completed application for admission
A satisfactory background check and drug screen
Complete a physical including a TB test or chest x-ray
Call the school to find out more about tuition and tuition assistance.
Website: http://www.legacycnatraining.com/
Address: 598 West Carmel Drive, Suite F, Carmel, IN 46032
Phone: 1-317-993-3577
Fax: 1-317-663-2069
Miller's Senior Living Community
Miller's offers free nursing assistant training to persons who are interested in a career as a Certified Nursing Assistant. Students must complete 36 to 40 hours of classroom work and pass all the evaluation tests with an average of 80% or more. Students who pass the classroom portion move on the clinical phase of the course. The supervised practicum takes place in a long-term care facility where students complete 75 hours of training to develop critical skills. The class instructor will supervise students during the first 16 hours – students who are absent during this phase of the program will be dismissed. A preceptor will assist students with organization and time management during the rest of the practicum. Graduates receive a certificate of completion and will be scheduled to take the certification exam
Admission criteria:
Pass a criminal background check
Submit a negative TB test
Miller's Merry Manor will cover the exam fee for graduates who receive an offer of employment and remain an employee in good standing.
Website: http://millersmerrymanor.com/careers/bna-cna-training
Address: 8400 Clearvista Place, Indianapolis, IN 46256-3700
Phone: 317-845-0464