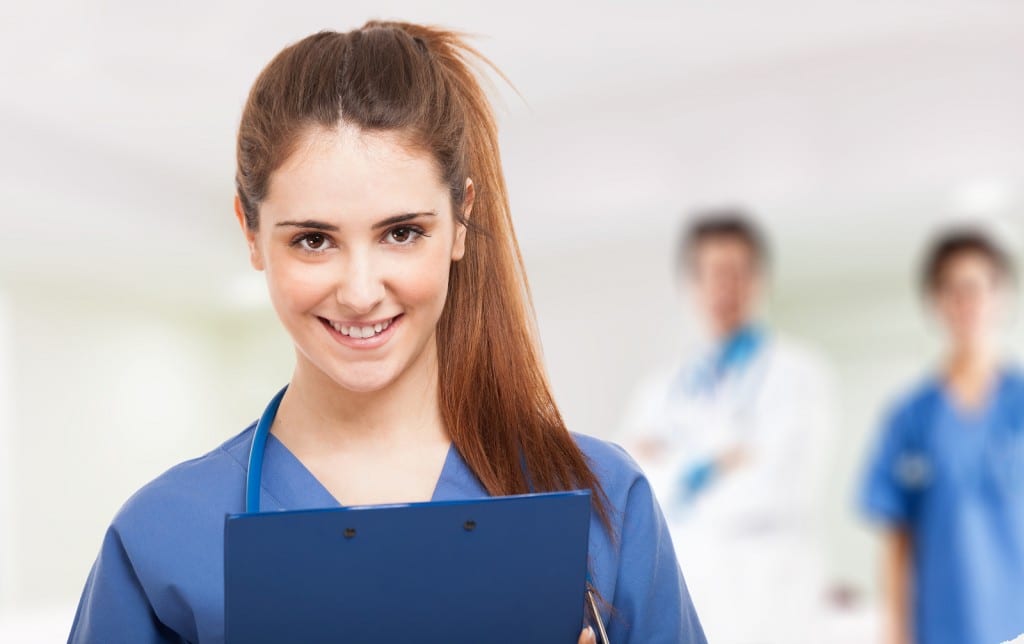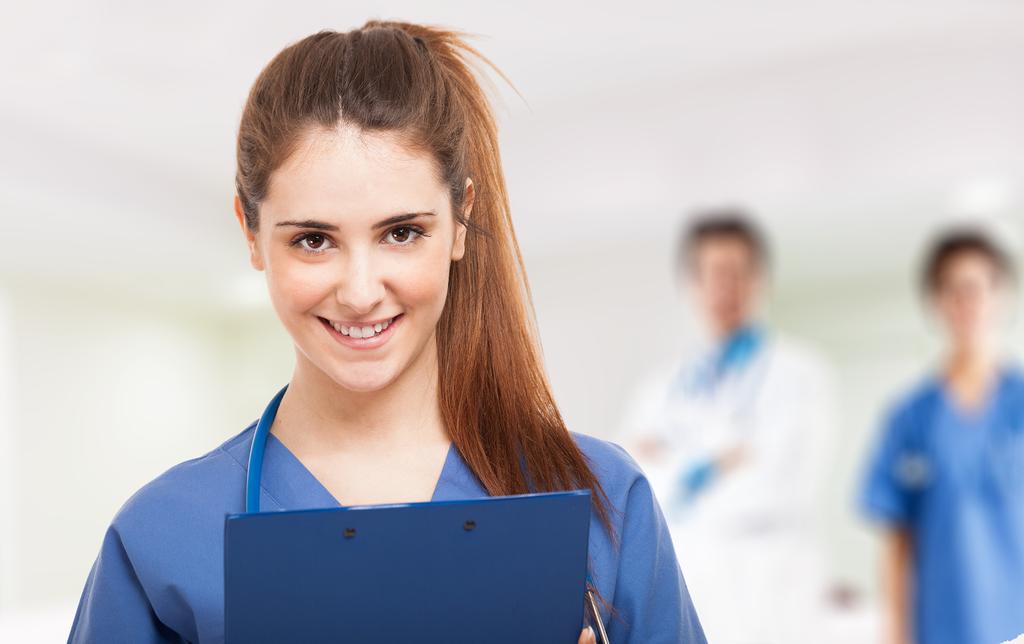 The Kansas Department of Health and Environment (KDHE) issues certification for all nurse aides employed within the state. The KDHE maintains a regularly updated list of approved schools with accompanying location and dates of upcoming courses. Prospective nurse aides must enroll in a program that offers a minimum 90 clock hours, which includes classroom and clinical training. CNA classes vary in length and complexity. Fast-tracked programs cover the curriculum in just three weeks while longer and in-depth programs extend to six months and more. Review the list of state-approved training centers below as a first step to your career as a certified nursing aide.
Allied Health Career Training
Allied Health Career Training offers small class sizes, experienced instructions, and fast-track training all for one affordable price. The Kansas Board of Regents approved nurse aide training costs only $649 and includes tuition, stethoscope, gait belt, t-shirt, tote bag, and state exam fee. Each class cycle is limited to 20 persons and extends for 13 calendar days. Classroom training takes place at Allied's training center. Students then move on to hand-picked nursing homes to get the best practical training possible. The school's administration promises money back to students who fail the state exam.
Website:http://www.alliedhealthcareertraining.com
Address: West River Plaza 2622 W. Central, Suite B102 Wichita, KS 67203
Phone: (316) 854.3892
Email: [email protected] 
Bethel House
Designed with busy adults in mind, Bethel House's nurse aide training extends for 20 days- for the day and evening class options. Weekend classes meet for 7 weeks or 14-class days. The CNA course equips students with all the skills required to excel on the job. Experienced instructors teach students how to take vital signs, assist residents with personal care and hygiene, nutrition, mobility, and keeping up to date medical records. The 90-hour training meets all the guidelines set forth by the Kansas State Department of Health and includes classroom, lab, and clinical training at a nearby healthcare facility. Bethel House's instructors emphasize excellence in caregiving and all graduates are eligible to sit the Kansas State Nurse Aide Exam to become certified. The all-inclusive fee of $650 includes tuition, textbooks, state exam fee and supplies.
Website:http://www.bethelhousetraining.com/Certified-Nurse-Assistant.html
Address: 3825 E. Harry Wichita, KS 67218
Phone: (316) 771-7315
Fax: (316) 771-7319
Email:[email protected]
Midwestern College
At a new reduced cost of $599, Midwestern College offers day, evening and weekend certified nurse training. Depending on the course schedule, the class runs from 4 to 6 weeks long. Students do not need a high school diploma to enroll in the training. However, those students must take and pass the Work-keys test before they can begin classes. The fee covers the cost of tuition, registration, textbooks, state testing application fee, and licensing. The uniform (ceil blue scrubs, tennis shoes, watch, and gait belt) is the students' responsibility. Students must pass the course with 75% and above and attend all classes and clinical training in order to graduate. Midwestern makes all the arrangements for graduates to take the state nurse aide certification exam.
Website: http://midwesterncollege.org/enroll/
Address: 7607 East Harry St, Wichita KS 67207
Tel: (316) 684-5122
Fax: (316) 613-2999
Email: [email protected]
Wichita Area Technical College
The 5 credit hours nurse aide training program at WATC prepares students to excel as caregivers in long-term healthcare facilities while working under the supervision of licensed nurses. Coursework includes classroom instruction, laboratory assignments and clinical training. The curriculum follows the Kansas State Department of Health and Environment guidelines, so graduates are eligible to take the state nurse certification exam after perfect attendance and a minimum 75% passing grade. There are currently two available class schedules: a 5-week daytime class and 3-month evening class. Tuition costs $774.50 and includes one set of scrubs, gait belt, WATC patch, and state testing fees. Textbooks are the students' responsibility. WATC is accredited by the Higher Learning Commission. However, financial aid is not available for this course.
Website: http://watc.edu/short-term-health/
Address: 4004 N. Webb Road Wichita, KS 67226
Phone: (316) 677-9400
Email: [email protected]