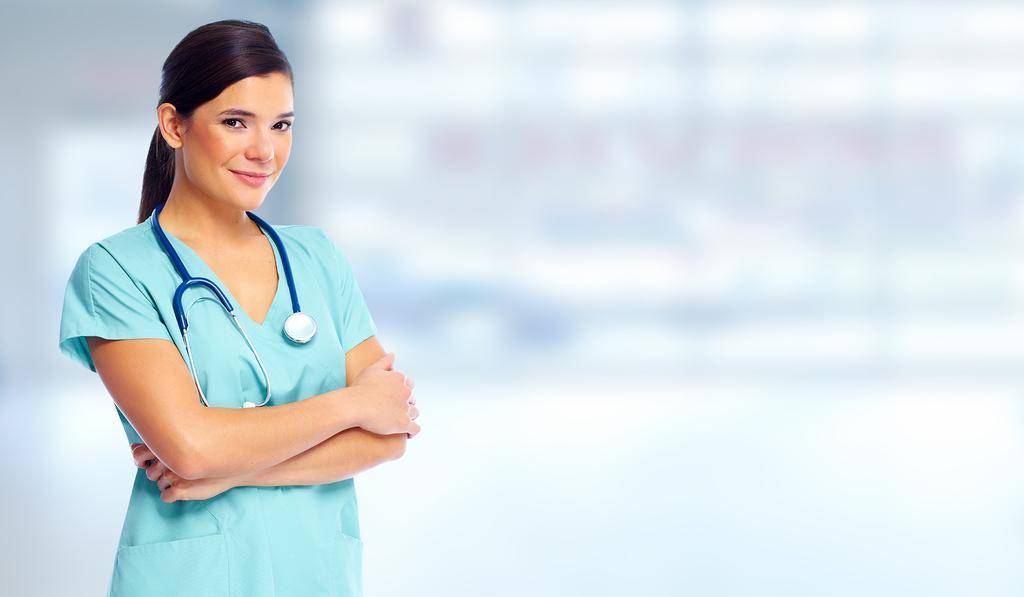 According to data provided by the U.S. Department of Labor, Bureau of Labor Statistics, job opportunities for certified nursing assistant are expected to increase by 21 percent between the years of 2012 and 2022. The statistics present great news for those interested in starting a career in the healthcare industry. While there are many opportunities for committed CNAs, they are specific to the facility. The expected rise in opportunities is due to the aging population. Therefore, the largest job growth will be within long-term care settings, such as nursing homes and hospice centers. The Department of Licensing and Regulatory Services (DLRS) and Nurse Aide Registry require prospective CNAs to complete 180 hours of training in preparation for the state competency exam and inclusion on the Registry.
Maine Medical Center
The nursing assistant program at Maine Medical Center prepares students for entry-level employment in just 11 weeks. The program schedule is day-only; classes meet from 8:00 a.m. to 2:00 p.m., Monday through Thursday. The clinical sessions are 6:45 a.m. to 2:00 p.m for 10 days. The in-demand course is open for admission three times a year; September, January, and March. Interested applicants must attend the Information Session where they will have the opportunity to ask questions and take a TABE reading comprehension test. Administrators will review the completed application packet during the information session to determine eligibility for enrollment. Applicants should present two copies of their picture ID with signature, proof of high school completion, a signed SBI (State Bureau of Investigation) form, two copies of their Social Security Card, and two professional references submitted in sealed envelopes. Following the information session, selected applicants will need to pass an admissions interview. The training includes the safe delivery of patient care, infection control principles, communication skills, body mechanics and mobility skills, age-specific care, assisting with the activities of daily living, CPR and Basic Life Support, nutrition and feeding, and common health problems. During the skills lab, students learn how to take vital signs, and assist with patient mobility, and hygiene. Successful graduates are offered employment opportunities at Maine Medical Center.
Portland Adult Education
Portland Adult Education offers a state approved nursing assistant program that includes classroom, lab, and clinical instruction. The program is partially sponsored by Genesis Healthcare Facility, which gives students a reduced rate of $495, including texts, materials, and graduation fees. Applicants must be 18 years old and possess a high school diploma or equivalent. Administrators also test students reading competency with the CASAS. All applicants must pass an interview as a final step to admissions. The curriculum covers infection control, patient mobility, basic nursing principles, role of the nursing assistant, CPR and Basic Life Support, patients' rights, nutrition and feeding, anatomy and physiology, medical terminology, and communication. Day and evening schedules are available for students' convenience. Graduates are eligible to take the nurse assistant competency exam for state certification.
Port Resources
Prospective students must attend a free information session and meet the State of Maine background check requirements to gain admittance to the nursing assistant certificate program at Port Resources. Applicants must also pass the CASAS Reading Comprehension Test and an interview with the Nursing Educator. The program comprises of 180 hours of classroom and clinical training at a long-term care facility. Course instructors introduce students to the role and responsibility of nursing assistants and present basic principles in nursing. Other critical topics include nutrition and feeding, Basic Life Support, CPR, safety and emergency, patient mobility, infection control principles, anatomy and physiology, and communication skills. Tuition is $1,105 including textbooks and course materials.
Helping Hands Trade School
The Nursing Assistant Certificate program at Helping Hands Trade School leads to state certification. The course includes 90 hours of theory, 20 hours of hands-on lab, and 70 hours of supervised clinical experience. Students learn essential nursing skills in the interactive classroom, as teachers cover physiology, basic anatomy, infection control principles, CPR and Basic Life Support, personal hygiene, activities of daily living, communication, and interpersonal skills. All candidates must successfully pass the Comprehensive Adult Student Assessment System (CASAS) before receiving consideration for enrollment. Criminal background clearance, a high school diploma or GED, vaccinations (MMR, Hep B, TB, Chicken Pox), a physical exam, and letters of reference are other requirements for entry. Tuition for the training is $995.
Biddeford Adult Education
The Nursing Assistant Certificate at Biddeford Adult Education prepares students to work as nursing assistants in nursing homes, hospitals and patients' homes. Instruction focuses on basic nursing principles and skills required to provide direct care to patients while showing respect for their dignity. Students are expected to attend all the clinical sessions where they provide direct patient care under the guidance of an experienced member of faculty. While students complete the clinical requirements at a local long-term care facility, they must adhere to the standards and policies of both the school and the facility. All candidates must take the CASAS – a 32 question multiple choice reading comprehension test. The school also needs to review the candidate's criminal history, Social Security Card, driver's license, immunization records, and medical clearance before granting admissions. The school requires three written recommendations from all applicants. The course fee of $1,001 includes tuition, textbook, and workbook fees.
The following school provides approved CNA training to high school students only.
Portland Arts & Technology High School
196 Allen Avenue
Portland, ME 04103
Phone: (207) 874-8165