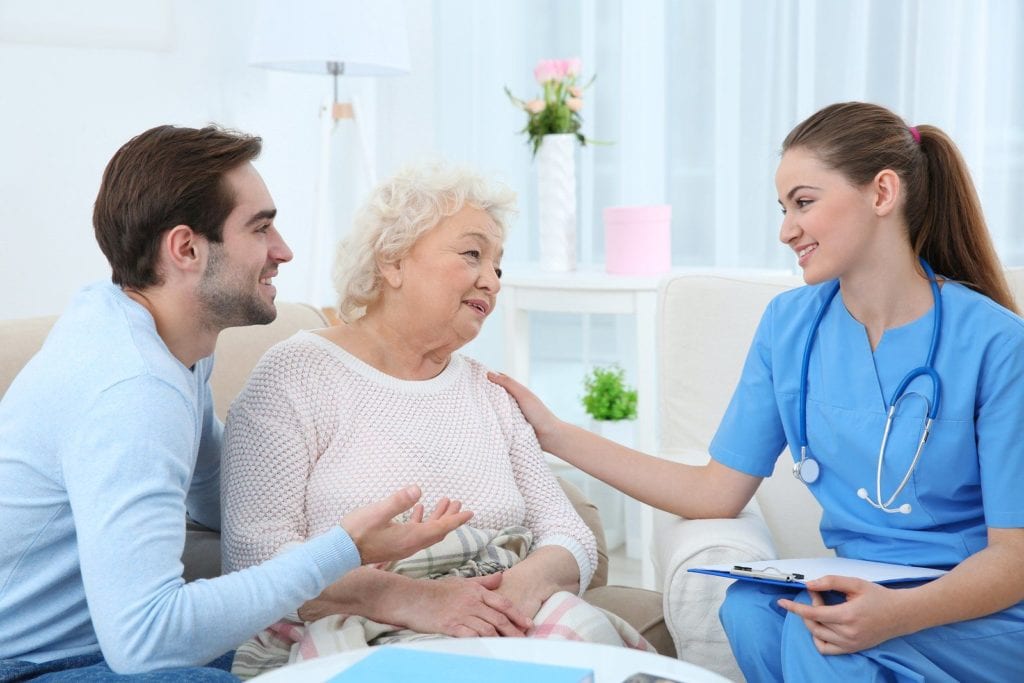 With a population of close to 900,000, Macomb County in MI has a senior population of approximately 126,455. Those over 65 are in need of long-term care, but as instances of chronic diseases rise, a growing sector of those under 65 are also seeking the services of physicians, nurses, certified nursing assistants and other health care professionals. The growth in the number of nurse assistant training programs in Eastpointe and other areas around Michigan is a direct response of the need for more providers of care. Nursing and rehabilitation facilities offer free nurse aide training to prospective employees. But there are also low-cost programs available at adult education centers, community colleges, and vocational schools. The Department of Licensing and Regulatory Affairs (LARA), which is a subdivision of the Michigan Department of Community Health, approves nurse aide programs and maintains a registry of certified nurse aides. The Department requires adults to complete a minimum of 75 hours of training and sit the State Certification Exam – administered by Prometric- before commencing practice as a Certified Nurse Aide. Review the following state-approved programs in Eastpointe as a first step to a rewarding and honorable career as a Certified Nursing Assistant.
Find Nurse Assisting Schools Near You
Hazy Institute
Hazy Institute's board-approved program offers 75 hours of didactic and practical instruction. The program is designed to be completed in two weeks. The classroom lectures focus on the six principles of care: communication, safety, infection control, dignity, privacy, and independence. Graduates are eligible to take the take state certification exam to be added to the State Nurse Aide Registry. Instructors help students develop clinical skills such as taking blood pressure, measuring temperature, personal care, and measuring pulse rate and respiration. Each student will receive individual attention to support development. Graduates will receive a Certificate of Completion. Morning and evening schedules are available. Day classes meet Monday through Friday from 8:00 am to 3:30 pm. Evening classes meet Monday through Friday from 4:00 pm to 9:00 pm. Clinical session for the evening schedule occur on Saturdays from 7:00 am to 4:00 pm. Both schedules run for two weeks. Applicants must have a social security card, state ID, pay the enrollment deposit of $300, and complete a TB skin test. A high school diploma is not required for admission, but students must demonstrate a minimum sixth-grade level of reading. All students must be 17 years or older. Students must purchase white scrubs and white shoes. Tuition costs $500. Students are responsible for the cost of the Nurse Aide Examination ($125), textbook, notepads, and other supplies.
Covenant Academy
Covenant Academy's qualified instructors prepare nurse aide students to practice in long-term care facilities. The 100-hour program includes 16 hours of supervised clinical experience in a skilled nursing facility. Students learn body mechanics, infection control, bed making, safety, personal hygiene, patient care, interaction skills, nutrition, personal care, elimination, and vital signs monitoring. Students learn through three key learning methods: classroom lectures, lab practice, and supervised patient care experiences in a real-world setting. Students must arrange transport to the clinical site. The fast-paced program may be completed in two weeks. Day and evening schedules are available. Graduates will receive a certificate of completion and will be eligible to take the State Exam to become a Certified Nurse Assistant. Applicants must be 18 years or older, have a current TB test (not older than 12 months), submit to a criminal background check, and pay the $305 deposit to reserve a seat. Tuition costs $650 and includes the Nurse Aide workbook, lab fees, handouts and practice exams, and exam prep. Students are responsible for purchasing white scrubs and neutral shows and the state certification exam fee ($125). The course textbook is offered on loan. Job placement assistance is available for all graduates.
Find Nurse Assisting Schools Near You
Quality HealthCare Training, LLC
The Nurse Aide Program at Quality Healthcare Training runs for 10 days plus additional time for the clinical experience. Through classroom lectures, hands-on lab, and supervised patient care experience in a long-term care facility, students acquire the knowledge and skills to pass the state certification exam and work in a long-term care facility. Students learn communication and collaboration, range of motion, personal care, observation and reporting, nutrition and fee, ethics and law, infection control, Alzheimer's care, and rehabilitative treatments to become competent and safety-minded professionals who will demonstrate compassion and respect for all clients in long-term care, hospitals, hospice centers, and other medical settings. Applicants must be 18 years or older, complete a TB skin test, and submit to a criminal background check. Tuition costs $600 and includes books and handouts, lab sessions, state exam prep, lab session, and clinical experience.
Oakland University School of Nursing
The Nurse Aide program offered by the Oakland University School of Nursing & Continuing Education prepares students with the skills and knowledge to obtain certification as a Nurse Aide. Students must complete 102 hours of theory and clinical instruction to graduate from the program. Experienced instructors cover the role of the nurse aide, range of motion exercises, vital sign measurement, specimen collection, daily care, hot and cold treatments, patient safety, transfer and ambulation, and much more. Students will be expected to attend the clinical experience at a long-term care facility. Applicants must submit a completed application, complete a criminal background check, health screen, and TB skin test, provide documentation of flu vaccination, provide a negative urine drug screen, and have a high school diploma or GED. Tuition for the program costs $1200 and includes textbooks, CPR training, supplies, lab and clinical experience, and certification costs. The purchase of uniforms and stethoscope is the student's responsibility.