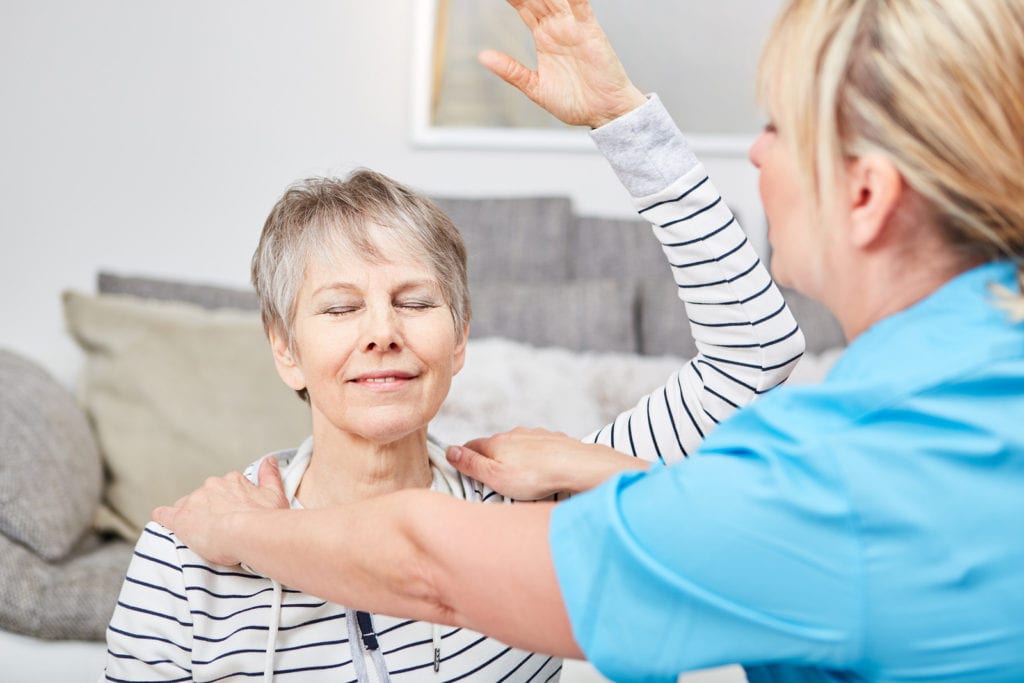 Certified Nursing Assistants attend to residents or patients' personal needs in acute and long-term care facilities. Since they spend more time with patients than any other member of the healthcare team, they are the first ones to observe changes in patients' physical, mental, or emotional health. Under the direction of a licensed practical nurse or registered nurse, CNAs bathe, dress, and groom patients serve meals, make beds and tidy rooms, transfer patients from their beds to a wheelchair and back again, turn and position patients, answer call lights, and empty bedpans. They also clean medical equipment, prep patients for health exams, measure and record vital signs, communicate concerns about patients' response to treatments, ensure patients' overall safety and comfort.
Nurses aides work primarily with people who are chronically ill, disabled, or cognitively impaired, and older adults who are unable to care for themselves. Potential places of work include hospitals, patients' homes, and nursing homes. In hospice centers, they work with those who are terminally ill to offer support and keep them engaged in their communities.
Medical2 Career College
The Certified Nurse Assistant program at Medical2 Career College consists of 96 hours of theory and practical instruction. The duration of the program is 6 to 11 weeks depending on the schedule. Students will learn in the classroom and will develop technical skills through demonstrations and activities in the skills lab and patient care experiences at a clinical site. Areas of study include basic nursing, documentation, measuring of vital signs, infection control, movement of patients, making beds, nutrition, and hygiene. MCC offers three different schedules. The day classes meet Monday through Thursday from 9:00 am to 1:00 pm for 6 weeks. Evening classes meet Mondays, Tuesdays, and Thursdays from 5:00 pm to 9:00 pm for 8 weeks. Weekend classes meet on Saturdays from 8:00 am to 4:30 pm. Graduates must pass the state exam to be eligible for employment in a long-term care facility.
Admission criteria:
A completed application
Criminal background clearance
Attend an interview with the director
A high school transcript or GED
Be 17 years or older – photo ID required
Signed parental consent
Be physically capable of performing the duties of a CNA
Negative TB results
Negative findings on the state abuse registry
Tuition costs $1,000. Students must make arrangements for getting to and from the clinical site. A payment plan is available.
Address: 1830A North Gloster St, Tupelo, MS 38804
Phone: 877-741-1996
Fax: 1-407-233-1192
Email: help@medical2.com
Northwest Mississippi Community College
Northwest Mississippi Community College's nursing assistant prepares adults to assist nurses in the care of patients in acute and long-term health care settings. The duration of the program is one semester and leads to a Certificate of Health Care Assistant. Graduates are eligible to sit the State Certification exam for employment as Certified Nursing Assistants, Long-Term Care Aides, or Home Health Aides. Admission is competitive.
Admission criteria:
Submit a completed application for the Health Care Assistant program
Complete a health exam
Obtain TB clearance
Complete the Hepatitis B waiver form
Have a current certificate of insurance for health providers
Complete a 5-panel drug screen
Complete Healthcare Criminal History Background Affidavit
Pass a background check before final confirmation of admission
Tuition for in-state students is $1,400. Books and supplies cost an additional $150.
Address: 4975 Highway 51N, Senatobia, MS 38668.
Phone: (662) 562-3200
McKellar Technology Center
The Medical Technology program at McKellar Technology Center prepares high school students for various entry-level health careers including one as a Certified Nursing Assistant. The program has three components, Medical Technology I, Medical Technology II, and Medical Technology III. State guideline requires students to complete 50 hours of clinical activities during the program. Course topics include safety and communication, career awareness and exploration, medical, legal and ethical responsibilities, medical terminology, CPR/First Aid, standard precautions, organization of the body, and body systems. The clinical rotation will take place at nursing homes, clinics, and hospitals. Students must purchase purple scrubs, close-toed shoes, watch with a second hand, white lab coat, and a name badge for the clinical sites.
Website: https://mckellar.columbuscityschools.org/
Address: 810 North Browder, Columbus, Mississippi 39702
Phone: 662-241-7290
Fax: 662-241-7293