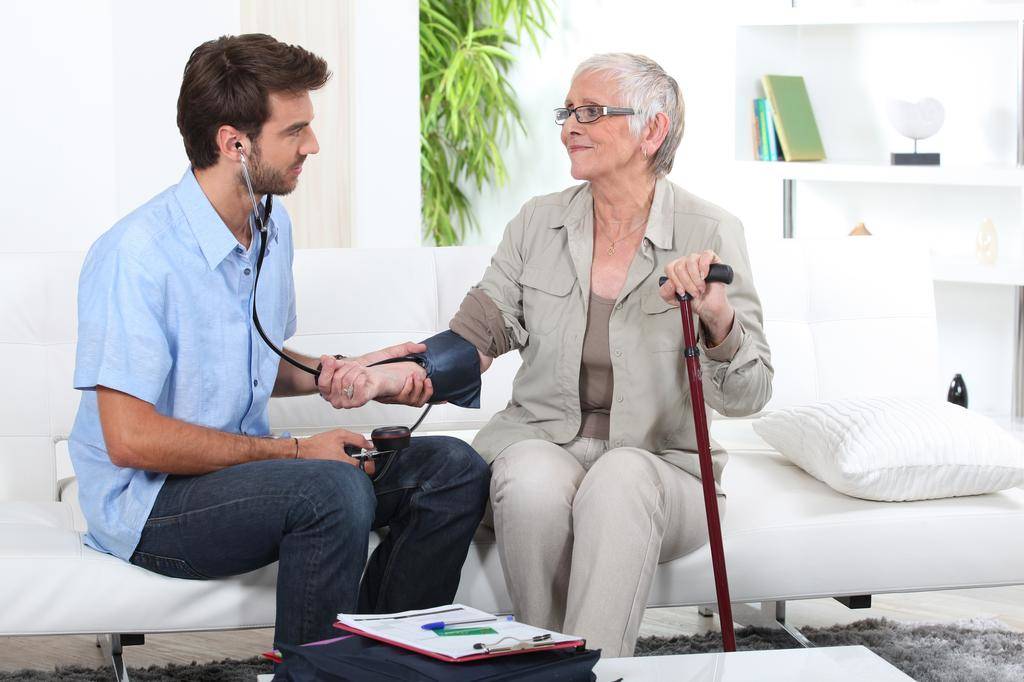 There's a widespread demand for professional Certified Nurse Assistants (CNAs) across the nation, and especially in Jackson, MS. CNAs work alongside and under the direction of other healthcare professionals and play an important role in a patient's life. Their contribution to patient care depends on the medical setting. In rehab centers, nursing homes, and assisted living environment they may answer call lights, keep patient's room neat, bathe and dress patients, measure vital signs, escort patients to operating rooms, monitor patients' condition and report adverse changes, set up equipment, and assist patients with getting in and out of beds. In hospitals, a CNA's duties may include the administration of suppositories, enemas, and catheterizations, the cleaning and sanitizing of rooms, examination rooms, and other patient areas, and applying clean dressings, support bandages, and stockings. Nursing assistant programs prepare students for the nurse aide competency exam, which is a requirement for certification in Mississippi.
CNA Training Center
The CNA training program at the CNA Training Center is a 130-hour course comprising of both classroom and clinical training. Students complete the requirements in 6 weeks and are eligible to take the state certification exam for immediate employment. Class schedules include morning and evening options to accommodate students. In the classroom, instructors use games, role-playing, lectures, demonstrations, and hands-on practice in a simulated lab to complete the theoretical requirements. Topics covered include infection control, CPR, vital signs, work ethics, observation, documentation, and mental health. The clinical practicum will take place in a local nursing home where students will provide direct patient care under the direction of a licensed instructor. With a completed application, prospective students must include a high school transcript or GED and the results of a TB test. In accordance with Mississippi laws, graduates must complete a criminal background check before commencing employment in a licensed facility. The application and accompanying documents must be submitted at least 2 weeks before the first day of classes. The total cost of attendance is $2,500 inclusive of fees, tuition, and books.
Hinds Community College
Students enrolled in the nursing assistant program at Hinds Community College will develop knowledge and performance skills to care for patients in hospitals, personal homes, and long-term care facilities. Graduates of the 100-hour course are eligible to take the certification test to become a Certified Nurse Assistant. New classes begin in the spring, summer and fall semesters. To receive consideration for enrollment, the applicant must submit an application for admissions to HCC and an application for selection to the Nurse Assistant Program, high school transcript or GED score, official transcripts of all college courses, and an ACT score. Students must wear approved scrubs during the clinical sessions. Course topics include, but are not limited to, infection control, personal hygiene, communication, vital signs, documentation, laws and ethics, and rehabilitation and restorative techniques.
Address: 3925 Sunset Dr, Jackson, MS 39213
Phone: 601 376-4951
Career Development Center
The Career Development Center at the Jackson offers adults the opportunity to acquire nurse assistant skills in preparation for immediate employment. Graduates are eligible to take the state nurse aide competency to practice in acute care and long-term care facilities. The class is funded by state and federal agencies and is open to adults 16 years and older. The curriculum includes classroom learning and guided on-the-job opportunities for hands-on care. The program provides a means for adults to gain employability skills and start a new career, but it also helps the state meet the market demands for trained health care professionals. Classes meet Tuesdays and Thursdays from 6:00 pm to 9:00 pm for 14 weeks.
Address: 2703 First Avenue, Jackson, MS 39209
Phone: 601-960-5322
Email: cdcweb@jpsms.or
Other CNA training providers in Jackson, MS:
Healthcare Institute of Jackson
Address: 405 Briarwood Drive, Jackson, MS 39206
Phone: 601 956-3940