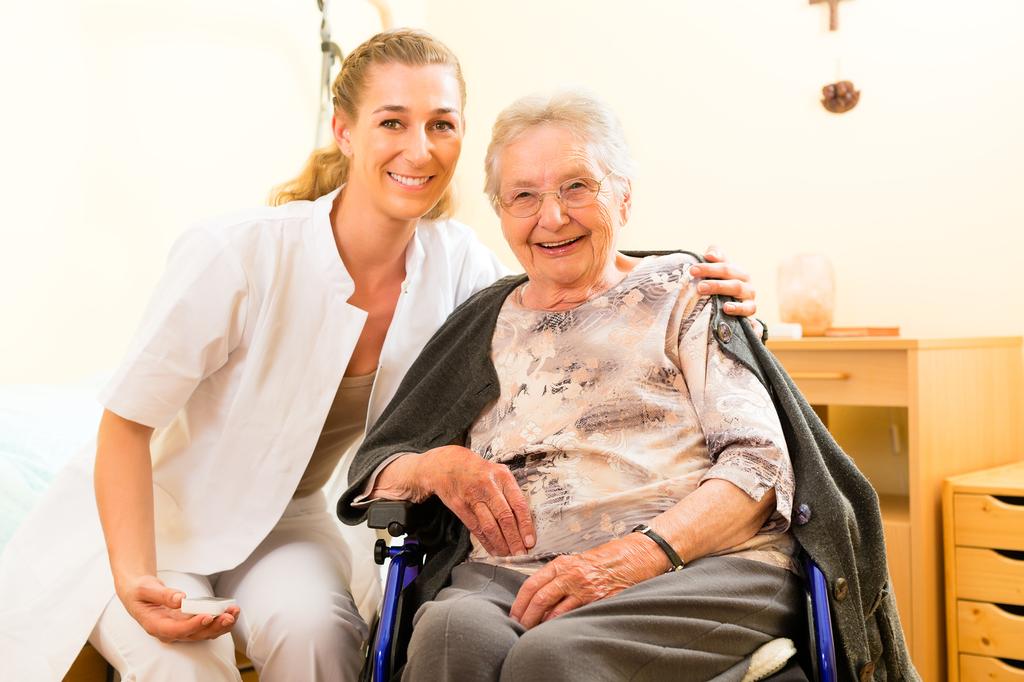 The rising senior population, a surge in nursing facilities and a definite shortage of nurses and nurse aides contribute to the huge demand for healthcare workers within Nebraska. Nurse aides can apply for immediate entry-level employment after completing state-approved training and successfully passing the state's nurse aide competency evaluation for inclusion on the state registry. According to Salary.com, Lincoln nurse aides earn a median salary of $26,580 yearly based on knowledge and experience. All nurse-aides within the state must meet the Nebraska Department of Health and Human Services requirements before they're eligible for employment at long-term care facilities. Nurse aides must:
Graduate from a state-accredited program of 75-contact hours or more including 16 hours of clinical practicum
Pass the state Nurse Aide Competency evaluation including the written and clinical components
Obtain CNA certification within the state and register with the state registry
Nurse aides must be at least 16 years old and have no prior convictions or misdemeanors.
Bryan Health
The basic nursing assistant program at Bryan Health trains students to provide effective, safe, and caring services to residents at long-term care facilities. At the end of the four months, students will know how to assist residents with feeding, bathing, toileting and mobility. The
Nebraska Department of Health and Human Services accredited program comprises of both classroom instruction and clinical practicum. Applicants must provide documentation of immunity from communicable diseases at the time of registration. They'll also need to authorize a criminal background check before proceeding to the clinical component of the training. Tuition is $499 inclusive of student manual and workbook. Students must purchase scrubs and a watch with a second hand for the clinical component of the training.
Address: 1600 South 48th Street Lincoln, Nebraska 68506
Phone: (402) 481-1111
Nebraska Health Care Association
The basic nurse assistant program facilitated by Nebraska Health Care Association seeks to train students to provide safe and effective care in line with federal and state laws. The knowledge and skills acquired can be applied to any health care or residential facility. During the two-week program, students learn their roles as nurse aides and how to apply learned skills and principles to assist residents with their physical and safety needs. Upon completion of the training, graduates are eligible to take the state nurse aide competency exam. Perfect attendance is a requirement for graduation from the course. Students must pay an additional $45 for each make-up class. Tuition is $441.90 inclusive of registration, fees, training manual and taxes.
Website: https://www.nehca.org
Address: 1200 Libra Drive, Ste. 100 Lincoln, NE 68512
Phone: (402) 435-3551
Email: sherrif@nehca.org
Providence Healthcare Institute
The nurse aide certificate program at Providence Healthcare Institute is a blended course that includes 36 hours of online education. Students complete the remaining 40 hours on campus – day or evening classes. Students must complete the program in the allotted time. Course units include patients' rights, medical terminology, communication, observation, charting, patient transfers and clinical practicum. Course fee is $350 inclusive of tuition and registration. Students must pay for uniform, supplies and textbooks.
Address: 4600 Valley Rd. Ste. 412 Lincoln, NE 68510
Phone: (402) 483-6701
Fax: (402) 483-6701
Email: providencehealthcareer@gmail.com
Southeast Community College
Southeast Community College facilitates a nurse aide training program that is open to any candidate 16 years and over with a clean criminal background. Instructors help students master skills such as feeding, ambulating, transferring, bathing and toileting residents in a healthcare setting. Students must attend the first session to continue with the course. The program comprises of 100 hours of lecture, lab and clinical practicum. After the initial classroom and lab sessions, students transfer to a long term care facility for the clinical practicum. Students must wear white clothing and white closed-toe shoes. Upon completion of the training, graduates are eligible to take the state evaluation and get listed on the state registry. Tuition is $448.50 inclusive of insurance, background check and competency testing.
Address: 8800 O Street Lincoln, NE 68520-1299
Phone: 402-471-3333
Toll Free: 800-642-4075
Fax: 402-437-2404
Email: continuinged@southeast.edu