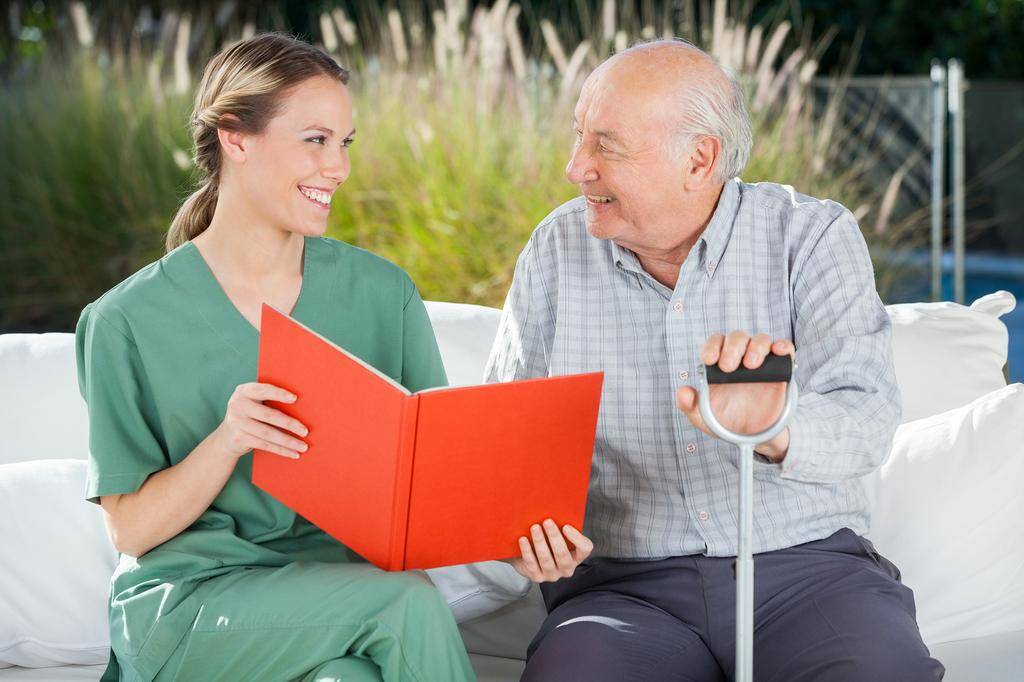 According to data from the U.S. Department of Labor, Bureau of Labor Statistics, employment opportunities for Certified Nursing Assistants will explode in the next decade. Their latest report projects a 21 percent increase by 2022. The projected growth is faster than the average growth for all other occupations. While CNAs can expect to find gainful employment within weeks of completing a two to four-week nursing assisting training program, job opportunities are specific to industry. CNAs work in hospitals, clinics, home health, long-term care, and nursing homes. However, the majority of opportunities are available in long-term settings where CNAs meet the needs of the aging Baby Boomer population who are in need of round-the-clock care. There were 6,720 CNAs employed in North Dakota in May 2014. The state expects approximately 142 new jobs by 2022 in addition to the jobs created to replace vacancies left by outgoing CNAs. Nursing assisting programs in Bismarck prepare students for the state certification exam in just two weeks.
Bismarck State College
Students enrolled in the nursing assistant training program at Bismarck State College acquire the knowledge and technical skills to secure employment as a Certified Nursing Assistant in acute care, long-term care, or home health settings. The program comprises of 80 hours of classroom and supervised clinical practice to prepare students for success in the written and skills components of the state certification exam. During the 41 hours of dedicated classroom instruction, students will learn how to respond to emergencies, perform basic nursing care, exhibit proper ethical and legal behaviors, monitor patients for adverse reactions to treatments, perform personal care safely and effectively, recognize and meet patients' physical, emotional, psychological and spiritual needs, and demonstrate effective communication skills. Supervised demonstrations in the lab (19 hours) and clinical practice (16 hours) in a medical setting reinforce the didactic instruction. Four hours of review and testing prepare students for success on the certification exam. Bismarck College offers non-credit and for-credit classes. The non-credit program is available as an evening-only program from January to November. Classes meet Monday through Friday from 6 pm to 10 pm and on Saturday from 6 am to 3 pm. The cost is $595 including the course textbook. The for-credit program is also evening-only and is available in the months of February, April, June, July, September, October, and November. The cost of $690 includes the textbook and testing fee. Applicants must be able to lift 50 pounds and stand for the 8-hour clinical with minimal rest periods.
Address: 500 East Front Avenue, Room 210, Bismarck
Phone: 701-224-5600
Dakota Travel Nurse
The 72-hour nurse aide course at Dakota Travel Nurse prepares students for success on the State Nurse Aide Competency Exam for employment in hospitals, nursing homes, assisted living facilities, long-term care facilities, and clinics. Classes meet for two weeks from Monday through Friday. Classroom hours are from 8:00 am to 5:00 pm. Clinical sessions are from 5:45 am to 12:15 pm for two days. Topics covered in the course include basic nursing skills, personal care, medical terminology, anatomy and physiology, restorative techniques, laws, ethics, patients' rights, mental health, communication, feeding, nutrition, infection control, and vital signs. Students must have a current TB skin test and approved scrubs for the clinical sessions. Accepted students must pay the course fee of $685 one week prior to the first day of classes. The school will apply additional fees if students fail to turn in textbooks prior to the state test. Failure to return books can also make students ineligible to take the exam. Students will be enrolled to take the state exam one week following completion of the course.
Address: 1200 N Collins Ave Mandan, ND 58554
Phone: (701) 667-2884
Fax: 701-663-0102
Email: dtncnaclass@gmail.com
Sanford Health
Through an ongoing partnership with the North Dakota State College of Science, Sanford Health facilitates certified nursing assistant training to prospective employees. Interested applications should have a desire to work within Sanford's network and care for patients in their time of need. The state-approved training comprises of classroom instruction, practical training in a simulated lab, and supervised patient care in one of Sanford's health facility. Licensed nurse instructors cover basic nursing care, laws governing practice, measuring and recording vital signs, monitoring patients, meeting patients' emotional, psychological, physical, and spiritual needs, responding to emergencies, and assisting patients with the activities of daily living. Graduates are eligible to the state the Nurse Aide Competency exam for employment as a Certified Nurse Assistant.