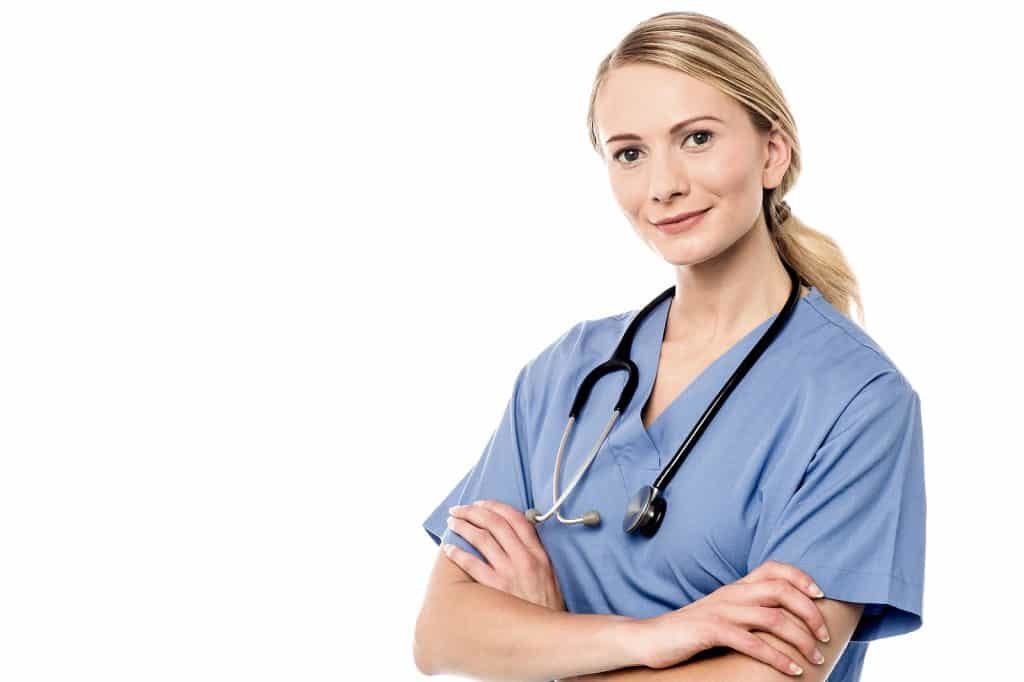 For anyone looking for a new career in the healthcare industry, and especially work with the aging and disabled population, Certified Nursing Assistant classes, may be an ideal choice. Nurse assistant students can complete the state's training requirements in as little as four weeks to take the competency exam for licensure as a CNA. The training equips students with the knowledge, competencies and skills to enter the workforce as entry-level workers, caring for patients with chronic and acute conditions in long-term care facilities, clinics, and hospitals. CNAs work primarily with seniors or patients who are physically or mentally impaired. Ideal candidates are those with a genuine desire to help others. They should also be patient, reliable, flexible, compassionate, cheerful, and emotionally stable.
Billings Clinic
Prospective CNAs seeking employment at Billings Clinic have a unique opportunity to learn from experienced staff. The training is approved by Montana State and meets state and federal training requirements for nursing assistants. Prospective students must register by creating a username and password to receive notification of upcoming classes. A criminal background check, drug screen, physical exam, and immunization are some of the requirements for entry. The course combines classroom instruction with hands-on lab and supervised clinical experiences in accordance with federal guidelines. Course topics include, but are not limited to, medical terminology, vital signs, observation and reporting, feeding and nutrition, laws and ethics, communication and interpersonal skills, mental health concepts, and fundamentals of nursing. Graduates are eligible to take the state Nurse Aide Competency Exam for placement on the Nurse Aide Registry.
Billings Adult and Community Education
The Certified Nurse Assistant course at the Career Advancement Center in Billings prepares students to enter the medical profession with a broad understanding of the physical, psychological, social, and spiritual issues patients face. In additional to time spend in the classroom, students must participate in 30 to 35 hours of clinical experiences in acute and long-term care settings. The clinical sessions will provide opportunities for direct patient care under the guidance of the program instructor. Classes meet Tuesday and Thursday weekly from 5:30 pm to 8:30 pm. CPR training is offered in a separate class. Applicants must produce a criminal background report and a drug test to participate in the clinical component of the program. Other prerequisites include a flu shot, MMR, and current TB test. The total cost of attendance is $483 for tuition, the textbook, and testing fee plus additional for the drug test, background check, immunization, TB test, CPR for Healthcare Providers, and scrubs (required for the clinical).
St John's Lutheran Ministries
St. John's Lutheran Ministries facilitates a nursing assistant program that is recognized by the Board of Nursing. The training is part of a community benefit and offers 96 hours of training over the course of two weeks. The curriculum combines classroom and clinical instruction taught by licensed nurse instructors. In the classroom students learn how to measure and record vital signs, observe patients, assist with personal care such as bathing, feeding, changing, transfer and turn patients, the laws associated with practice, patients' rights and independence, feeding and nutrition, and how to communicate with patients and collaborate with other members of the patient care team. Throughout the clinical experience at St. John's facility, students work side by side with healthcare professionals to care for patients. Classes meet from 8:00 am to 4:30 pm daily. Clinical hours are 6:30 am to 3:00 pm. Applicants must be 18 years or older and be able to speak, read, and write English well. A criminal background check, drug screen, and TB screening are also necessary. Graduates are eligible to test for Montana State Certification. The class fee is $210, and the textbook costs $35. A portion of the fee is refundable if the student completes the course successfully and remains an employee, in good standing, at St. Johns after 6 to 12 months.
City College at MSU Billings
The Certified Nursing Assistant (CNA) training at City College MSU Billings is approved by the Board of Nursing. The 96-hour course includes lectures, skills lab, and application of the training received at a clinical site to prepare students for the state competency exam. The course is available through the Workforce Development Center. Applicants must submit evidence of TB clearance, immunization, criminal background check and drug screen. Students must be 18 years or older by the first day of classes. Course topics include anatomy and physiology, feeding and nutrition, mental health concepts, laws and ethics, infection control, vital signs, communication, medical terminology, patients' rights, and rehabilitation and restorative techniques.
The following hospitals and rehabilitation centers occasionally offer nursing assistant programs as a recruitment tool. Use the contact information provided to find out more about the training schedules and application process.
Billings Health and Rehab Community
2115 Central Avenue, Billings, MT 59102
406 656-6500
Valley Health Care Center
1807 24th Street West, Billings, MT 59102
406 656-5010
Eagle Cliff Manor
1415 Yellowstone River Road, Billings, MT 59105
406 245-9330