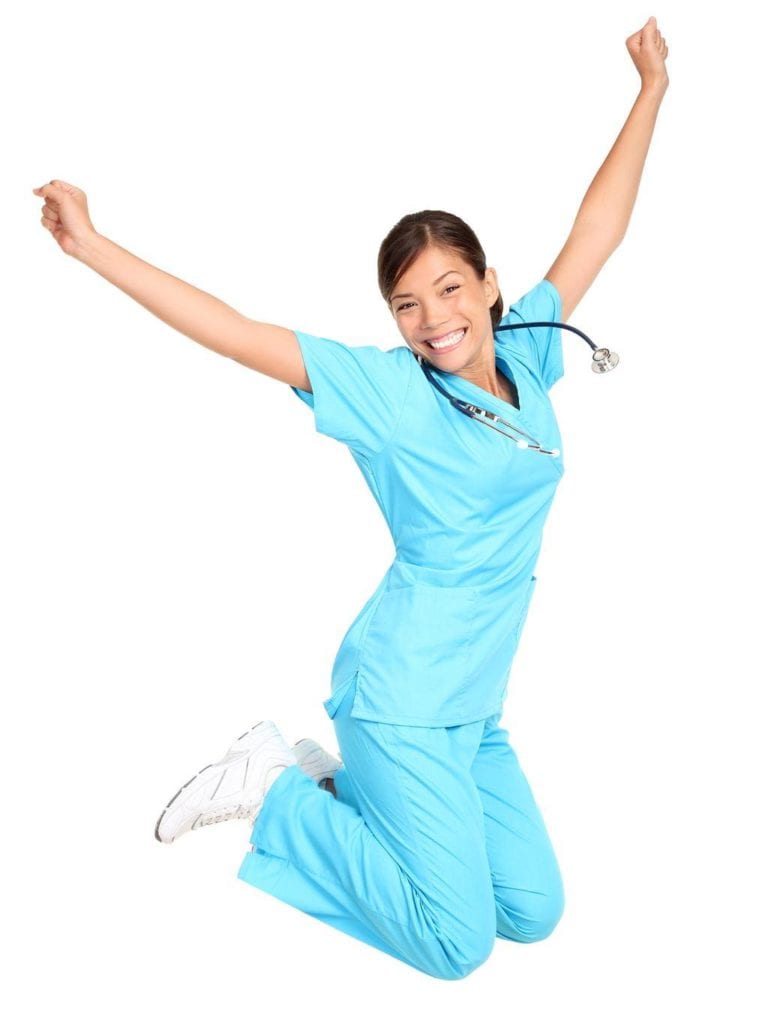 Certified Nurse Assistants care for patients in hospitals, nursing homes, assisted living facilities, clinics, doctors' offices, home health care settings and other places that require personal care. The Ohio State Department of Health requires nurse aides to complete at least 75 hours of classroom and clinical training in preparation for the state's certification exam and their roles as entry-level employees. The training prepares students to respond to patient needs, providing care in a variety of settings. They learn how to take vital signs, maintain medical equipment, transport patients, assist with personal care, and guide patients through therapeutic and rehabilitative procedures. Following is a list of state-approved training providers in Cincinnati, OH.
Alia Health Care Services
Alia Health Care Services offers day, evening and weekend STNA classes. The school boasts a state exam pass rate that is consistently higher than other training providers. Full-time students complete the 75-hour training in just 2 weeks, evening students require 4 weeks, and weekend students meet for 6 weeks plus one weekend for the clinical rotation. Course topics include legal issues, grooming, social services, mental health, basic nursing skills, hygiene, communication skills, nurse aide roles, safety and security. Alia Health Care requires 100% attendance and makes provisions for students to attend make-up classes in emergency situations. Graduates are eligible to take the state certification exam at the school's facilities.
Address: 11260 Chester Rd, Suite 825, Cincinnati, OH 45246
Phone: 513-771-3900
Toll Free: 800-490-ALIA (2542)
Email: info@aliahealthcare.com
Great Oaks Health Professions Academy
Great Oaks Health Professions Academy offers nurse aide training at three campuses: Scarlet Oaks Career Campus, Health Professions Academy, and Diamond Oaks Career Campus. The 75-hour program runs for 2 weeks for day students and 4 weeks for evening students. Classroom instruction covers HIPAA regulations, fluid measurements, changing linens, vital signs, lifting patients, patient charting, medical terminology, bathing patients, safety and security. After completing the classroom training requirements, students spend 2 days in an off-site facility for clinical rotation. Applicants must complete a 2-step TB test, FBI background check, physical form, and WorkKeys assessment. Tuition is $825; includes books, materials, and testing fees. Additional costs include background check, TB test, Work Keys assessment and medical exam.
Address: 3120 Burnet Avenue, Cincinnati, OH 45229
Phone: (513) 961-4220
Cincinnati Home Care, Inc
Cincinnati Home Care's STNA training prepares students for the state exam and their roles and responsibilities as nurse assistants. Students complete the fast-track day classes in just two weeks and the weekend classes run for 5 weeks, including clinical hours. Night classes are 4 weeks long. While a high school diploma is not required, students must be able to read and write English. Tuition for the 75-hour training is $500, including the $250 non-refundable registration fee. Additional costs include TB test ($15), background check ($35), gait belt ($15), workbook ($12), and CPR training ($55).
Address: 742 Waycross Rd., Cincinnati, OH 45240
Phone: 513-771-2760
Fax: 513-771-2764
RN and Associates, LLC
RN and Associates state-approved, nurse assistant training provides 75-hours of instruction. Students must complete 100% of the training (no missed classes) in order to graduate. Make-up classes are available in cases of extreme emergencies –with accompanying documents. Classroom sessions cover 59-instructional hours where students acquire basic nursing skills and learn how to care for patients in a safe and effective manner. The hands-on clinical experience takes place at an off-site facility and is 16 hours long. Applicants must be at least 17 years with a valid state ID, and 2-step TB test completed by the first day of classes. Tuition is $540; a flexible payment plan is available for all students.
Address: 245a Northland Boulevard, Cincinnati, OH 45246
Phone: (513) 313-6900
Cincinnati State Technical and Community College
The Nurse Aide Training certificate program at Cincinnati State College is approved by the Department of Health. The 5-credit program equips students with the skills they need to care for residents in nursing homes, hospitals, and other health care settings. Instructors cover essential skills, such as monitoring pulse and respirations, infection control, making beds, safe lifting, vital signs, and safe and effective care. During the skills lab, students practice the 25 skills that will prepare them for the state exam. The clinical rotation also provides further opportunity for hands-on practice under the watchful eyes of RN instructors. Tuition for the 5-credit program is $743.20 for resident students.
Paradigm Health Services
Paradigm Health Services offers an STNA program that prepares students for the Ohio STNA exam. The team of passionate and experienced faculty is committed to students' success in the field. The curriculum meets the State's standards for nurse aide training and includes theory and practical instruction in areas such as basic nursing skills, medical terminology, personal care skills, patient safety, and the role and function of the nurse aide. Paradigm offers one-on-one in-person tutoring, one-on-one remote tutoring or consulting, life skills coaching, resume workshops, exam review sessions, analysis of test results, and assistance with the application for nursing school for candidates who plan to take that next step. Convenient schedules include full-time day, part-time weekend, and part-time evening/weekend.
Admission criteria:
Must be at least 17 years old
Obtain a clear 2-step TB test
Must have a valid state ID
Tuition is $600 including instruction, open lab (when available), required texts, the Ohio STNA exam, and job placement – if desired. Payment plans and sponsorships are available for eligible students.
Website: https://stnaclass.com
Address: 1329 E. Kemper Road, Suite # 4218F, Cincinnati, Ohio 45246
Phone: (513) 360-3140
First Community Health Services
That state-approved STNA program at First Community comprises of 59 hours of classroom training and 16 hours of clinical externship in a licensed nursing facility. Upon completion of the 75 hours of instruction, students will be eligible to take the state certification exam. A detailed overview of the course will be covered in the first day of the program. Applicants must be 16 years (with parental consent) or older, complete a 2-step Mantoux test, be able to read and write, complete a background check for clinical purposes, and pay the fee in full before the class begins. Absenteeism is not permitted for the program. A student who misses a class must schedule a make-day at a cost of $25 per day – must be completed within 60 days of the program's conclusion. Morning and evening class schedules are available. Morning classes meet Monday through Friday from 8:00 am to 2:30 pm and evening classes meet from 5:00 pm to 10:30 pm. Students must wear the prescribed uniform for the clinical and perform procedures according to the facility's policies. Students who pass the final review test with a minimum grade of 80% will be permitted to register for the state test at First Community's approved testing facility. The program's cost of $450 includes tuition, books, and one set of uniform.
Address: 6660 Dixie Highway, Suite 104, Fairfield, Ohio 45014
Phone: 513-860-2932
Fax No: 513-860-2941
Email: firstcommunity33@yahoo.com
The following high schools and nursing homes may offer free or low-cost training to high school students and adults.
Alternative Healthcare Training, LLC
791 East Mcmillian Street, 1st Floor, Cincinnati, OH 45206
(513) 221-4318
Nurse Aide Academy
6311 Elwynne Drive, Cincinnati, OH 45236
(513) 793-4673
Cincinnati Public Schools
3555 Kellog Ave, Cincinnati, OH 45226
(513) 363-3440
Diamond Oaks CDC-Great Oaks (High School Students)
6375 Harrison Avenue, Cincinnati, OH 45247
(513) 612-7050
Divine Home Health Care
800 Compton Road, Unit 23, Cincinnati, OH 45231
(617) 620-1322
Eastgatespring Health Care Center
4400 Glen Este-Withamsville Rd, Cincinnati, OH 45245
(513) 752-3710
Scarlet Oaks CDC (High School Students)
3254 East Kemper Road, Cincinnati, OH 45241
(513) 612-5725