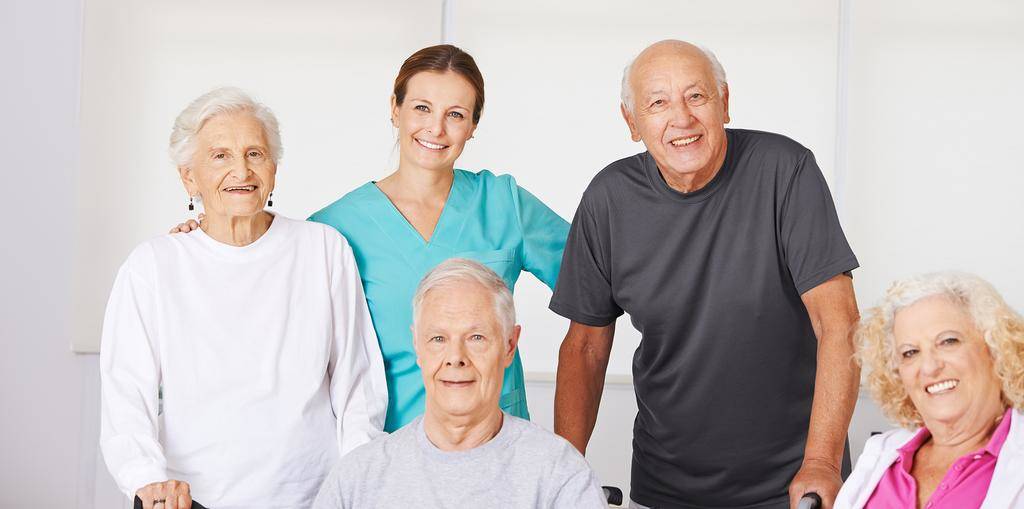 There's a nationwide shortage of nursing assistants. As Ohio residents age over the next decade, the shortage will increase. All over the state, nursing homes and other health care facilities are constantly on the lookout for qualified, skilled, caregivers. In response to the need, the Ohio Department of Health continuously approves new nurse assistant training programs and monitors existing ones to ensure graduates meet the minimum requirements for providing safe and effective care to patients. Board-approved STNA training providers facilitate a minimum 75 hours of combined classroom, lab and supervised clinical in accordance with the Department of Health requirements. Training prepares students for success on the Nurse Aide Competency Exam for inclusion on the state registry.
Ally College
Ally's Nurse Aide/CNA Training is available in 2-Week Day; 4-Week Evening; and 10-Week Saturday Classes. Their classes are small in size, allowing the Registered Nurse Instructor to connect with each CNA student individually and help them learn at their own unique pace. Students get 60 hours to learn in a classroom setting including practicing within a simulated lab for skills, and using technology to enrich their learning experience. Students also gain real life hands-on experience after being assigned to a reputable long-term care facility for 16 hours of clinical experience.
In addition, if a student wishes to further their Nursing Education, Ally's CNA classes meet the 75-hour pre-requisite required by Nursing Schools like Ohio State University, University of Cincinnati, Wright State University, Sinclair Community College, and Clark State Community College.
Students taking the STNA Exam after graduation at Ally College are granted access to an open simulated lab at least a day prior to the exam to refresh their skills.
The cost of attendance is $550 including tuition, textbooks, workbook, online vocab practice assessments, lab supplies and enrollment fees. Ally College also offers a flexible payment plan for students who reserve a seat for $50 by allowing them two easy payments of $275 in addition to the $50 non-refundable enrollment fee.
Elite STNA Training
Elite STNA training prepares students for success on the state certification exam. New classes open monthly; morning, afternoon and evening schedules are available. The three-week program comprises of classroom and clinical sessions taught by experienced instructors. The state-approved curriculum includes nutrition and feeding, personal hygiene, infection control, patient safety, patient rights, law and ethics, and communications. Students also learn how to measure and record vital signs and assist patients with the activities of daily living. The course fee of $275 is due at the time of registration. A flexible payment plan is available. However, the price increases to $300 with the payment option.
S&F Nurse Aide Training
S&F Nurse Aide Training equips students with the skills and competency to start a successful career as a nursing assistant. Day and evening students complete the program in three weeks and are eligible to take the nurse aide competency exam 15 days after graduating from the course. The benefits of S&F training includes small class sizes, personal attention, experienced Registered Nurse instructors with more than 30 years experience, and affordable tuition. Classroom instruction takes the form of lectures, demonstrations, and interactive discussion, covering a wide range of topics, including basic nursing principles and patient safety. During the skills lab, students learn how to measure and record vital signs and transfer patients. The clinical sessions occur over the weekend at local Medicare and Medicaid Rehab Centers. The cost for the program is $580. S&F offers a flexible payment plan for all students. Financial aid is available through the WIA program.
Ohio Medical Career College
The CNA/STNA training at OMCC meets the requirements of the Ohio Department of Health. Graduates will receive a certificate and will be eligible to take the state nurse examination for employment in long-term care facilities. The 75-clock hour program includes classroom instruction, practice in a simulated lab, and a supervised clinical experience. The curriculum covers body mechanics, anatomy and physiology, infection control, nutrition, communication skills, human disease processes, and resident rights. In the lab and clinical rotation, students will practice personal care skills, including how to help patients and with grooming, bathing, and eating. Most clinical sessions are scheduled over the weekends. The 75-hour course also meets the requirements for entry into nursing programs at Wright State University, Clark State Community College, Ohio Medical Career College and other Ohio colleges and universities. Eligibility requirements include a physical exam and two-step Mantoux tuberculin tests, a completed application form, and parental cosign if the applicant is under 18 years. OMCC offers day, evening and Saturday classes. Day and evening sessions last 3 weeks and Saturday classes run for 10 weeks. The downpayment to enroll in the class is $395.
Sinclair Community College
The nursing assistant program at Sinclair Community College ensures students receive the basic skills needed to provide personal care services under the guidance and delegation of a licensed or registered nurse. The 4-credit hour class meets the requirements of the Ohio Department of Health as the blended curriculum prepares graduates for success on the competency evaluation test. The course is 75 hours of classroom and lab instruction and supervised clinical at a long-term care facility. Graduates will demonstrate sensitivity to residents' needs and rights, form relationships and communicate competently with patients, their families, and members of the health care team, support resident independence, and demonstrate the observation and documentation skills needed to work effectively in long-term care. Key areas of study include patients' rights, basic nursing skills, personal care skills, basic restorative services, patients' rights, infection control, communication and interpersonal skills, mental health and social service needs, and safety and emergency procedures. Tuition is $396.13 plus expenses for textbooks, supplies, and administrative fees.
First Community Health Services
You must be 16 years (with parent consent) or older, pass 2-step Mantoux tuberculin tests, and be able to read and write English to qualify for entry into the nurse assistant class at First Community Health Services. A criminal background is necessary for the clinical rotation and must be completed beforehand. Students must attend all classes and clinical sessions in the 75-hour training. Make-up days are available (within 60 days) at a cost of $25 per day. Morning sessions are 8:00am to 2:30pm and evening sessions are 5:00pm to 10:30pm. The clinical sessions take place under the supervision of a registered nurse and students must wear prescribed uniform and name tag. The 16-hour clinical takes place at a skilled nursing facility where students work in groups to provide direct care services. The cost of the training is $450 including tuition, books, and a set of uniforms.
School of Nurse Aide Training, Inc.
The 75-hour combined classroom, lab, and clinical training at the School of Nurse Aide Training prepares students the state exam. Students who plan to move into a career in nursing can also use the training for leverage at many of the degree programs at Ohio's colleges. Daytime and evening options are available. Students must attend all classes to qualify for graduation. Applicants must be 16 years or older, complete 2-step TB testing before the first day of class and acquire scrubs and white leather shoes for the clinical. Acceptance into the program is also contingent upon payment of the course fee. The tuition and non-refundable registration is $645 – a full refund is available up to the first day of classes.