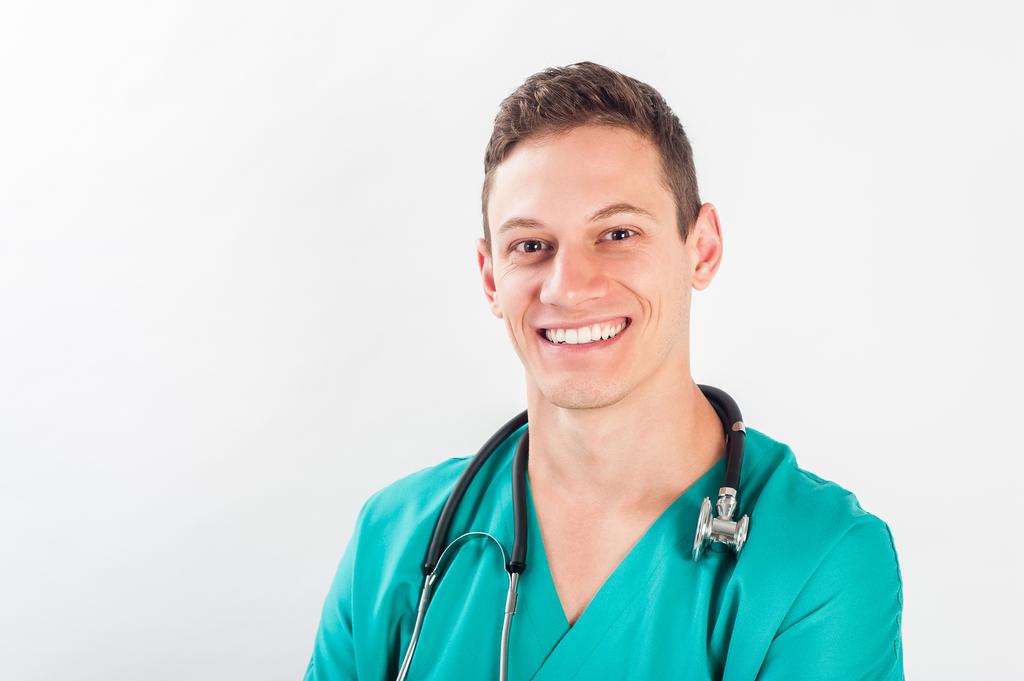 Congrats on earning your CNA certification. Now, all that's left between you and your dream job is the dreaded interview. The interviewer's goal is to review your skills and qualification to determine whether you're a good fit for the job. So, it's vital that you prepare for the challenge and give your best. Fortunately, you can rely on the knowledge and skills learned during career preparation classes and clinical experience included in your CNA training. Here are some other tips that will increase your chances of getting hired.
Dress for Success
Don't wait until the morning of the interview to determine what you'll wear. First impressions count, so you'll want to put your best "dress" forward. Choose conservative wear, but most important, make sure your clothing fits right and is neat and clean. You don't need to wear a full suit for a CAN interview; a pair of dark colored slacks paired with a structured blouse would be appropriate.
Don't:
Wear jeans, t-shirts, tank tops, short skirts or tight-fitting clothing
Wear open-toed sandals, stilettos or sneakers
Wear excessive jewelry
Wear low waist pants
Do:
Keep your nails trimmed and neat
Keep your hair off your face
Wear clean and wrinkle-free clothing
Wear clean shoes that complement your outfit
While jewelry is a matter of personal preference, it's best to keep it simple. If you must wear jewelry, stick to a small necklace and stud earrings. Remove facial rings, statement pieces, and spiked jewelry as they're too distracting. Remember to trim your nails and remove the glossy and bright colors and acrylics.
Review your Skills
Don't be surprised if an interviewer asks you to demonstrate your skills during a CNA interview. Review your skills and be prepared to discuss your strengths and weaknesses. For instance, if you excelled in personal care, you can talk about your love for helping elderly patients or that you need more experience checking vital signs. There may be a period of a few weeks between completion of your training and your job interview, so it helps if you brush up on your skills before you face the interviewer.
Research the Facility
Gather information about your prospective employer before the interview. Information about the owner, the type of residents, the company's mission and practices will not only help you decide if it's a company you want to work for, but also help you carve out thoughtful questions you can ask the interviewer. Your insight could also set you apart from other candidates.
Review the Answers to Common Interview Questions
Every interview is different, but according to industry practices, there are common interview questions that may arise in a CNA interview. Search the web and talk with CNAs and nurses to compile a list of commonly asked questions. Once you have a list, prepare your response to those questions ahead of the interview. Practicing your response will boost your confidence during the interview.
Some common questions include:
Why do you want to work here?
How do you feel about working evenings and weekends?
Are you considering other positions?
Do you have any past nurse aide experience?
Can you measure vital signs?
What do you like best about being a CNA?
What is the worst part of the job?
How would you deal with difficult patients?
What are your career goals for the next 5 to 10 years?
Listen carefully while the interviewer speaks and ask for clarification if the question is not clear. Keep your responses positive and truthful. If you cannot answer a question, it's okay to say so. Provide direct answers and do not volunteer unsolicited information.
Don't Forget Your Documents
Take originals and copies of basic docs such as your driver's license, CNA license, CPR card, current resume, references from previous employers, recommendations from past patients you've worked with, a TB test result and whatever else the employer requests.
Arrive on Time
Map out your journey and time the drive before the day of the interview. Leave home early and plan to arrive 30 minutes before the scheduled appointment.
Keep it Professional
Treat everyone, from the doorman to the receptionist, with respect and kindness. Maintain your professionalism throughout the interview – even if the interviewer is relaxed and casual. Offer a firm handshake, do not chew gum and turn off your cell phone. Smile often and maintain eye contact. Most of all, beware of your body language; you can say a lot without speaking.
Ask Questions
At the end of the interview, the interviewer will give you a chance to ask questions. Don't pass up this opportunity. Your questions will reveal your enthusiasm for the job. Some questions you can ask include:
How does a CNA contribute to your workplace values?
What is your management philosophy?
What is the rate of turnovers for CNAs?
What continuing education opportunities do you provide?
Do you offer opportunities for advancement?
What makes you different from other facilities?
How long is the probation period?
These are just a few questions you can ask in addition to other questions such as salary, hours and compensation packages. You can also use the opportunity to share stories that illustrate your desire to help others and explain why you're called to be a caregiver.