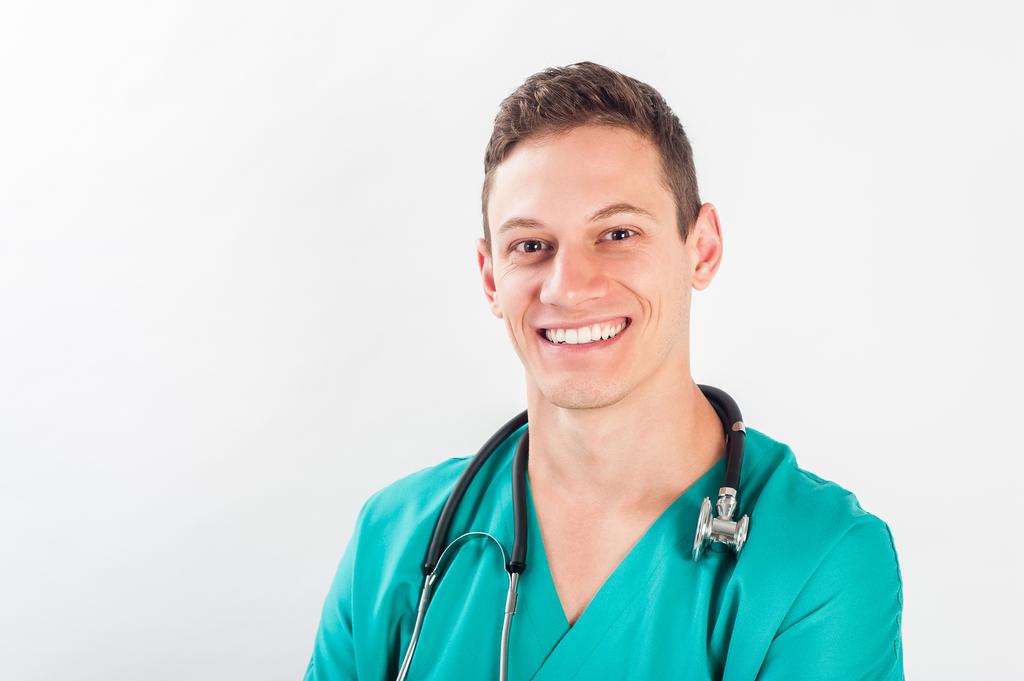 How To Prepare For A CNA Job Interview
Congrats on earning your CNA certification. Now, all that's left between you and your dream job is the dreaded interview. The interviewer's goal is to review your skills and qualification to determine whether you're a good fit for the job. So, it's vital that you prepare for the challenge and give your best. Fortunately, you can rely on the knowledge and skills learned during career preparation classes and clinical experience included in your CNA training. Here are some other tips that will increase your chances of getting hired.
Dress for Success
Don't wait until the morning of the interview to determine what you'll wear. First impressions count, so you'll want to put your best "dress" forward. Choose conservative wear, but most important, make sure your clothing fits right and is neat and clean. You don't need to wear a full suit for a CNA interview; a pair of dark colored slacks paired with a structured blouse would be appropriate.
Don't:
Wear jeans, t-shirts, tank tops, short skirts or tight-fitting clothing
Wear open-toed sandals, stilettos or sneakers
Wear excessive jewelry
Wear low waist pants
Wear bright colors or loud prints
Do:
Keep your nails trimmed and neat
Keep your hair off your face
Wear clean and wrinkle-free clothing
Wear clean shoes that complement your outfit
A Note for Male CNAs
A basic, well-fitted suit says a lot. A tie is optional, but if you do, avoid loud colors and prints. Alternatively, a long-sleeved shirt and a pair of slacks and dress shoes will make a strong statement. Stick to standard colors like gray, navy, or black for a picture-perfect appearance. Steam or iron your outfit before the interview. Wrinkled clothing is distracting and unprofessional.
Attending a Working Interview
Some healthcare employers may schedule a working interview for nursing assistants. It may take various forms, but essentially involves an assignment that you'll perform to determine your competency. In such as instance, it might be appropriate to wear scrubs, but be sure to ask the hiring manager first. Also investigate the company's dress code and align your attire accordingly. Your scrubs should be clean and neat, and not faded or wrinkled. Clean and comfortable, closed-toe shoes will complete your outfit.
Review your Skills
Don't be surprised if an interviewer asks you to demonstrate your skills during a CNA interview. Review your skills and be prepared to discuss your strengths and weaknesses. For instance, if you excelled in personal care, you can talk about your love for helping elderly patients or that you need more experience checking vital signs. There may be a period of a few weeks between completion of your training and your job interview, so it helps if you brush up on your skills before you face the interviewer.
Apart from the technical skills, the hiring manager wants to know that you possess that soft skills that are critical to competent patient care. Compassion, empathy, flexibility, cordiality, and good judgment are the intangible skills that employers want and expect from health care employees. These are traits that improve patient satisfaction and outcomes and facilitate collaboration and communication among the patient care team.
Research the Facility
Gather information about your prospective employer before the interview. Information about the owner, the type of residents, the company's mission and practices will not only help you decide if it's a company you want to work for, but also help you carve out thoughtful questions you can ask the interviewer. The internet and social media sites are valuable resources that will aid your research. Use LinkedIn, Twitter, or Facebook to check the company's activities or find common interests with the hiring manager. The company's website will also highlight their mission, target population, and commitment to employees and the community. Your insight on company news, upcoming events, or history could also set you apart from other candidates.
Review the Answers to Common CNA Interview Questions
Every interview is different, but according to industry practices, there are common interview questions that may arise in a CNA interview. Search the web and talk with CNAs and nurses to compile a list of commonly asked questions. Once you have a list, prepare your response to those questions ahead of the interview. Practicing your response will boost your confidence during the interview.
Some common questions include:
Why do you want to work here?
There are so many areas a CNA can work – each with its own special advantage and disadvantage. Consider this question carefully. For instance, why would you want to work in home health care instead of a long-term care facility? Start with that, then narrow your answer down to your reason for choosing that specific facility. You can honest in highlighting its proximity to your home or the compensation package, but also use the opportunity to demonstrate why you're qualified to work there.
How do you feel about working evenings and weekends?
Again, honesty in your answer is essential to success during and after the interview. Generally, healthcare, including nurse aide, positions require evening and weekend shifts. State your preference for evening shifts if you're continuing your education or have another commitment but emphasize your willingness to adapt.
Do you have any past nurse aide experience?
This is another common question. Experience is always critical to employers, but even if you've never worked as a nurse aide, you can take the opportunity to share the experience you gained during the clinical component of the nurse aide clinical. Highlight the lessons learned and your appreciation for the work that goes into patient care.
What do you like best about being a CNA?
This question gives you an opportunity to demonstrate your understanding of the role and responsibility of a CNA on the health care team. Don't waste this opportunity! The rewards of assisting others, meeting other healthcare professionals, and seeing patients respond positively to treatment are some things you can share.
What is the worst part of the job?
The grueling work, soiled bedsheets, stubborn patients, and overflowing bedpans are obvious downsides to a job as a nursing assistant, but the interview is not the place to bemoan these things. Let the interviewer know that you're aware of the challenges but reaffirm your commitment to manage them wisely and perform your duties with patience, efficiency, and diligence.
How would you deal with difficult patients?
This question has its center in conflict resolution and compassionate care. Your care for people, willing and difficult ones, should shine through. Use language to convey your commitment to compassionate care and your ability to turn conflict into something positive for both you and the patient. Communication and empathy are essential when dealing with an unwilling patient. Using a past experience of managing conflict, healthcare related to not, to illustrate your approach will help your case. The interviewer should get that your goal is for the patient to understand that you're seeking his/her best interest above all else.
What are your career goals for the next 5 to 10 years?
There's no reason to be silent or filter your career goals. Wording is everything. Don't be so brash about your goals that you talk your way out of a job. Employers are hesitant to hire staff who are "passing through." If you plan to continue your education and move up the career ladder, let them know that plan to continue work while attending school and hopefully stay within the company. Even if your intention is to come a nurse, you should emphasize your desire to be the best CNA you can be.
For all questions, it is important that you listen carefully while the interviewer speaks and ask for clarification if the question is not clear. Keep your responses positive and truthful. If you cannot answer a question, it's okay to say so. Provide direct answers and do not volunteer unsolicited information.
Don't Forget Your Documents
Take originals and copies of basic documents such as your driver's license, CNA license, CPR card, current resume, references from previous employers, recommendations from past patients you've worked with, a TB test result and whatever else the employer requests.
Arrive on Time
Map out your journey and time the drive before the day of the interview. Leave home early and plan to arrive 30 minutes before the scheduled appointment.
Keep it Professional
Treat everyone, from the doorman to the receptionist, with respect and kindness. Maintain your professionalism throughout the interview – even if the interviewer is relaxed and casual. Offer a firm handshake, do not chew gum and turn off your cell phone. Smile often and maintain eye contact. Most of all, beware of your body language; you can say a lot without speaking.
Ask Questions
At the end of the interview, the interviewer will give you a chance to ask questions. Don't pass up this opportunity. Your questions will reveal your enthusiasm for the job. Some questions you can ask include:
How does a CNA contribute to your workplace values?
What is your management philosophy?
What is the rate of turnovers for CNAs?
What continuing education opportunities do you provide?
Do you offer opportunities for advancement?
What makes you different from other facilities?
How long is the probation period?
These are just a few questions you can ask in addition to other questions such as hours and compensation packages. You can also use the opportunity to share stories that illustrate your desire to help others and explain why you're called to be a caregiver.
Wait to Talk Salary
There is a lot of conflicting advice on this topic. Generally, the first interview is not the place to negotiate salary. While it is an important topic, you should hold off on this topic until there is an offer of employment.
Send a Thank You Note
Send a personalized note or an email thanking the interviewer for his/her time and for the experience. This simple gesture can set you apart from other candidates.