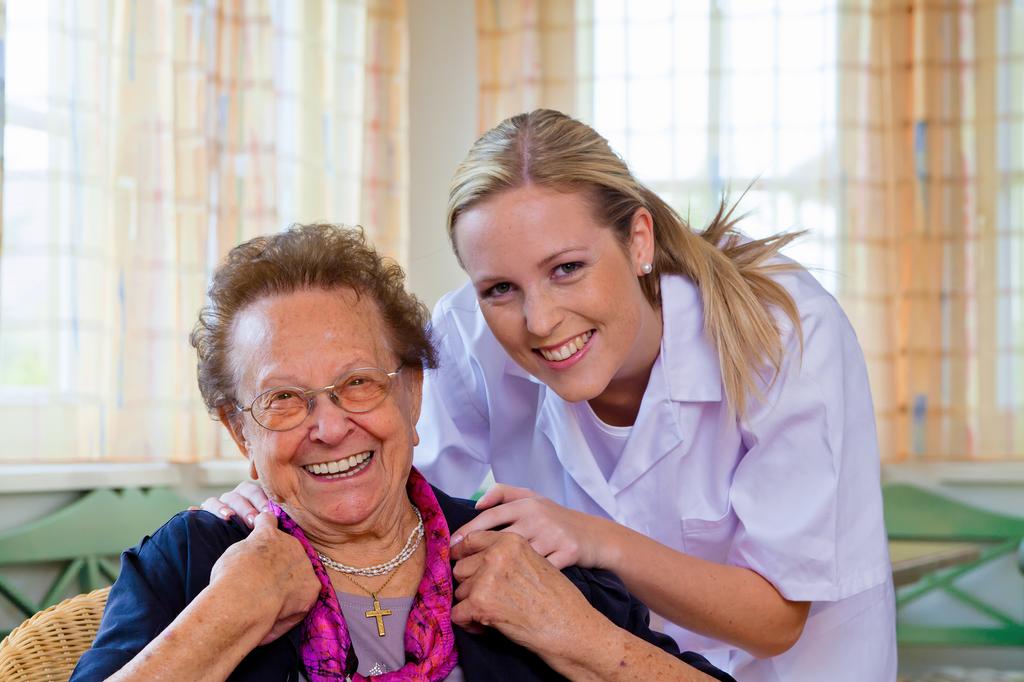 The Division of Quality Assurance under the Wisconsin Department of Health manages certified nursing assistant programs within the state. Approved nursing programs must facilitate a minimum 120 hours to cover all the requirements for certification. State-recognized programs include those offered at community colleges, technical institutes, vocational schools, the Red Cross, hospitals, and long-term care facilities. CNA candidates must undergo health screening and pass a criminal background check before enrolling in most programs. Although the average cost of training within the state is $1,000, there are free training opportunities as well as instances where financial aid can cover the cost. Check out the list of CNA training classes below.
Milwaukee Area Technical College
The Nursing Assistant Diploma at Milwaukee Area Technical College is a 3-credit program, which prepares students for employment as an entry-level CNA. The training emphasizes basic nursing skills and procedures required to assist patients or residents at a hospital or long-term healthcare facility. MATC is one of the few schools in the area that offers a bilingual (Spanish) option for students whose first language in not English. The entire course curriculum and instruction prepares students for the National Nurse Aide Assessment Program (NNAAP). Graduates are eligible to sit the state exam.
Admission criteria:
A high school diploma or GED is recommended
Apply for admission and pay the non-refundable application fee of $30
Complete the online orientation
Submit transcript of ACT, Accuplacer or college coursework
Meet the health requirements. Complete the physical exam form, hepatitis B vaccination form, TB test form, influenza, HIPAA Acknowledgment form, and drug test verification form
Complete a satisfactory criminal background check
Must meet the essential functions required for the program and occupation
Register for the class after receiving notification of admission status
Tuition is $470.10 and does not include the cost of the textbook, supplies, medical exam, TB test and background check. Students are responsible for the nurse aide exam fee.
Website:http://www.matc.edu/health_sciences/diplomas/nursing-assistant.cfm
Address: 700 W. State Street, Milwaukee WI. 53233
Phone: (414) 297-MATC (6282)
Email:info@matc.edu
J.Johnson Education Center
The CNA training at J.Johnson Education Center is designed to help students prepare for and pass the State of Wisconsin nurse aide certification exam. The coursework covers infection control, basic restorative services, patients' right, communication skills, emergency and safety procedures, HIPPA laws, cognitive dementias/impairment education, interpersonal skills, and personal care skill in 88 hours of lectures and 32 hours of clinical experience. Graduates are eligible to take the state exam and provide exceptional care as CNAs after certification.
Admission criteria:
Must be at least 16 years of age. Applicants under 18 must obtain written permission from a parent or legal guardian
Must be able to read, write, and understand English
Present a valid driver's license or state ID and social security card
Provide documentation of negative TB test results – must be completed no more than 90 days before the clinical
Provide documentation of negative Covid-19 test
Provide documentation of seasonal flu shot
Must be physically capable of performing tasks of a nurse aide
Must pass a urine drug screen
Must have no criminal convictions within the past 5 years
The cost of the program is $1,200. It does not include the state test fee of $125.
Website: http://jjohnsoneducationcenter.com/
Address: 7905 W. Appleton Ave, Ste 202 Milwaukee, WI 53218
Phone: (414) 438-9390
Email: jjohnsonedctr@gmail.com
Quality Healthcare Options
QHO provides an adult learning environment for students enrolled in the CNA training program. Small class sizes ensure individualized instruction. Committed instructors provide didactic and practical training in the classroom, lab, and clinical site using lectures, videos, and demonstrations. The curriculum covers 120 hours of instruction, including 32 hours in a clinical facility. Course topics include positioning, range of motion, feeding with special tools, fire procedures, patient confidentiality, patient rights, infection control, body systems, and vital signs. Graduates are scheduled for the NNAAP Competency Exam administered by the American Red Cross. The exam will be administered in a familiar environment at QHO's facility. With a consistent pass rate of 98 to 99%, students are assured success. Morning, evening and weekend schedules are available.
Admission criteria:
Complete and submit the Background Information Disclosure form within three days of registration
Provide a photo ID and valid social security card
Complete the Student Physical Waiver – completed onsite on a QHO form
Submit TB test results or chest Xray – must be completed within 90 days of the first day of training
Provide proof of influenza vaccination
The cost of the program is $1,045.
Website: www.qhotraining.com
Address: 7425 Harwood Ave, Milwaukee, WI 53213
Phone: 414-475-7337
Waukesha County Technical College
The 120-hour Nursing Assistant program at WCTC helps students develop the proficiency in the fundamentals of nursing. Instructors use lectures, skills lab, and supervised patient care experiences at a long-term care facility to prepare students for success on the NNAAP exam and on the job. The training also lays the foundation for entry into the Nursing Associate Degree Program. All classes are mandatory and students must be on time for all sessions.
Admission criteria:
Set up a WCTC student account for a username and ID
Review the Nursing Assistant Technical Standards
Submit a completed Nursing Assistant Application form and fee of $20
Consent to a background check through the Wisconsin Department of Justice
Register for the CNA course – registration permit required
Complete the health requirements – two-step TB test and flu vaccine
Obtain the student ID badge
Purchase supplies include textbook, scrubs, shoes, and watch
Sign the Covid-10 Self Acknowledgment Form
Tuition for the 3-credit program is $416.70. The cost does not include fees, books, and clinical supplies.
Website: https://www.wctc.edu/academics/programs-courses/programs/nursing-assistant/index.php
Address: 800 Main Street, Pewaukee, WI 53072
Phone: 262-691-5566