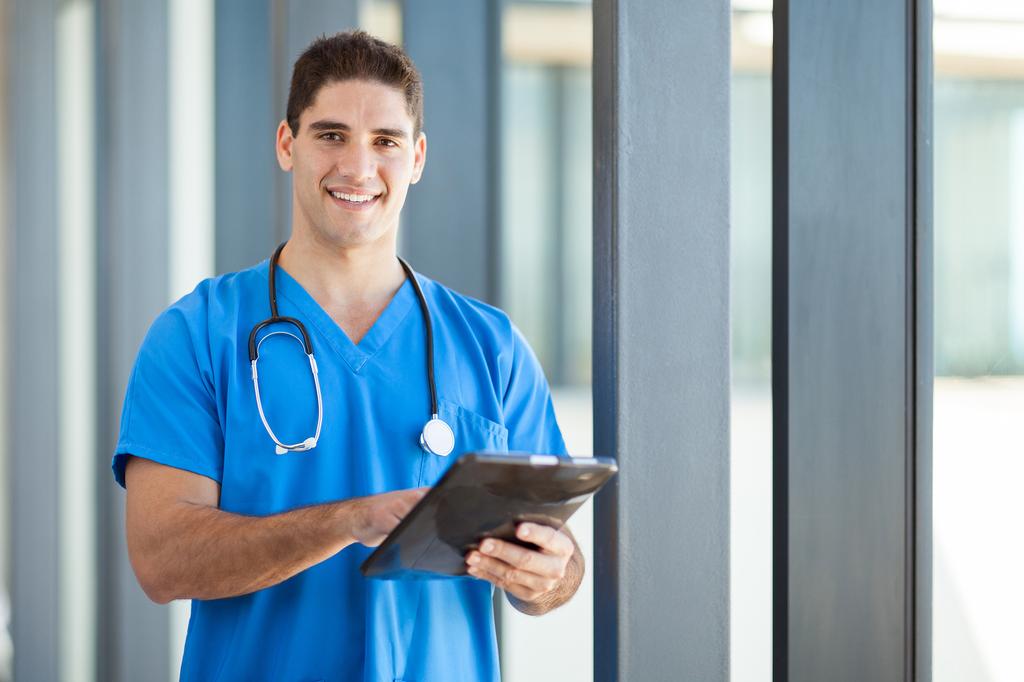 Your choice to enter the medical field as an entry-level Certified Nursing Assistant is an excellent one. Nurse aide training programs are not only affordable but are also relatively short compared to other career programs. If you have a naturally compassionate nature, especially when it comes to seniors and disabled members in society, then nursing assisting may be the right career choice for you.
The first step to becoming a Certified Nurse Aide is to complete a state approved program. Only graduates of accredited programs are eligible to sit the state certification exam in most states. The State Nursing Board in your state is usually the best place to start in your quest for the best nurse aide training. While you're inquiring about approved programs, you can also take the time to find out about the requirements for licensure since factors such as age, felony convictions, and physical shortcomings can impede your progress.
Most state health boards have a list of state approved programs. Some listings contain hundreds of qualifying trainers, which can make it extremely difficult to choose the right one. Following are some simple tips to weed out the unfavorable options and spot a winner.
Is the Program Accredited?
Choosing an accredited program is the most crucial step, especially if you plan to challenge your state's nurse aide competency exam. The state's approved exam administrator will not approve your application for testing if the state does not recognize the training program. In other words, your time and money spent attending a non-accredited program would be for naught. Accredited programs are also beneficial if you plan to advance your career through further studies. Some nursing degree programs transfer credits from CNA training programs.
What are Others Saying About The CNA Training?
Like everything else, it's worthwhile to get reviews before taking the plunge. Check the provider's website for testimonials from past students. Don't just take the provider's word for it. Make sure the testimonials are valid ones. For example, is there a name, address and picture of the student available. Can you call the school and request names of past students? Search online to find reviews from other students. Contact the state board to learn about the provider's success rate for the CNA examination. Training providers with a low pass rate do not bode well for your future success.
Where Do I Study?
Since federal regulations have some control over the training, CNA programs have more similarities than differences in the course content. The main differences arise in how training providers present the course. Consider the following places where you can apply for training in your local area:
Hospital and nursing homes: Local hospitals and nursing homes host programs that meet state requirements. The training not only maintains excellent standards but are also free or affordable. In some cases, the nursing facility or hospital sponsors free training as a part of their recruitment drive; they recruit successful graduates at the end of each cycle.
Community colleges: Community colleges represent the most common route for aspiring nurse aides. The accredited programs are usually longer and more expensive than other schools. However, students benefit from financial aid and earn credits they can transfer into nursing degree programs.
Private programs and vocational schools: Private programs and vocational schools offer immediate entry and fast-paced programs. The cost of training at these institutions is affordable and even more so with flexible payment plans. Equally important is the high pass rate, which may be due to individual attention and small class sizes.
The American Red Cross: The American Red Cross provides CNA training through their Chapters in many states. The high-quality training meets all the state and federal requirements and are extremely affordable.
Online courses: Very few states recognize online training courses as many of them omit the clinical experience, which is a critical part of the training. Some community colleges give students some flexibility by offering parts of the training online. However, these hybrid courses are different from full online classes. Before enrolling in an online course, make sure it is accredited by the state.
Does the Course Content Provide Adequate Preparation?
The course content should be in line with state-designed curriculum and must prepare you for the state exam and your role as a CNA. Training providers divide the training into classroom lectures, hands-on lab, and clinical practicum. Some areas of study include vital signs, CPR, safety, emergency procedures, first aid, nutrition, patients' rights, communication, infection control, anatomy, rehabilitative techniques, medical terminology, and physiology. Clinical practicum follows the classroom learning and gives students the opportunity to put their learning into practice. The training usually takes place at an approved nursing facility, where students provide direct care to patients under the direction of the registered nurse. During the clinical practicum, you should learn how to identify and report symptoms, bathe a patient, feed the residents, communicate with staff and residents, and maintain a sterile environment. Review the training provider's course content and ask questions to find out about class times, including the schedule for clinical experience.
Some Other Appealing Features
If you're currently employed or have other commitments, a program with a flexible schedule will help you to manage your schedule. Job placement assistance is another benefit that will help you to hit the ground running as soon as you're added to the state registry. Many schools now assist students with exam preparation to increase their chances of success on the state evaluation.
It is critical that you ask questions when looking for the best CNA programs as there are many unaccredited programs in each state. The right program will help you to reach your goals without putting undue strain on your budget.