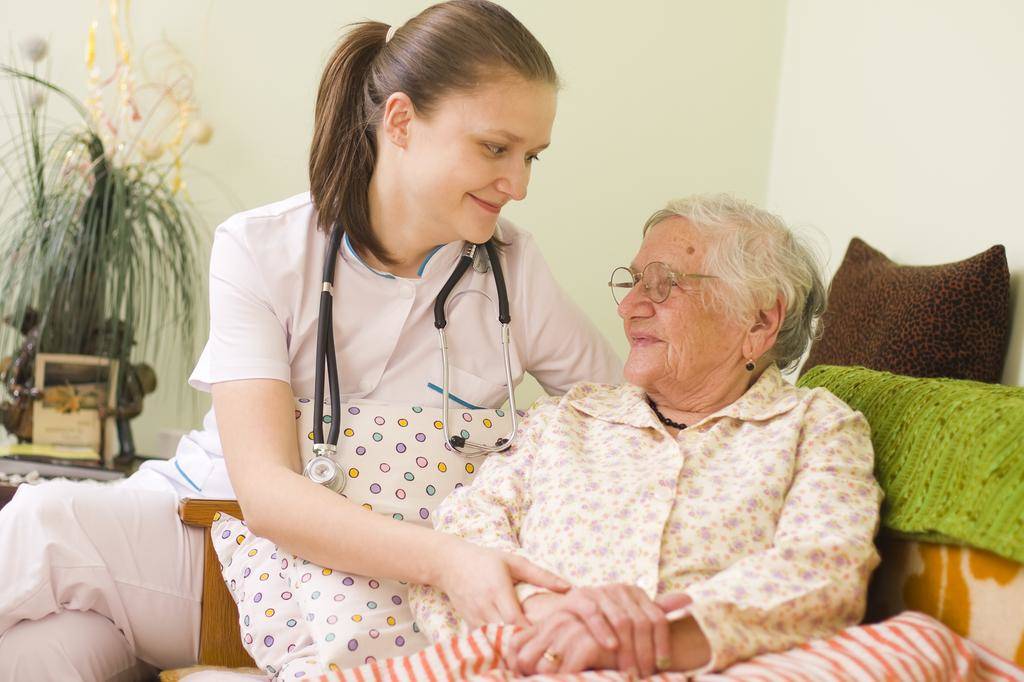 Nationwide there is a shortage of certified nursing assistants. As the residents of Alaska age over the next decade, the shortage of CNAs, especially in nursing homes, will become increasingly obvious. Although the shortage of health care professionals is a nationwide problem, the Alaskan healthcare industry is forced to make extreme adjustments to cope with the short supply of workers. The Bureau of Labor Statistics places nursing assistants, along with personal care aides, and home health aides, at the top of their list of occupations expected to receive above average growth between 2012 and 2022. These workers care for seniors in assisted living facilities, group homes, personal homes, and rehabilitation facilities. The Paraprofessional Healthcare Institute (PHI) agrees with the BLS' estimation, reporting that the direct care workforce will become the largest occupation in the United States. The predictions show that it's a good time to become a CNA for persons seeking employment in a stable industry. Many CNAs use the career as an entry-point to the industry and later move on to careers in nursing.
King Career Center
High school students in the Anchorage School District can enroll in the certified nursing assistant program. The program is open to students in grade level 11 and 12 and applicants must be 17 years or older. The curriculum equips students with the knowledge and skills to assist nurses and become effective members of the health care team. Successful graduates will be eligible to take the Alaska State Certification exam for employment in acute care and long-term care facilities. Applicants must complete biology as a prerequisite course and submit a completed application with a teacher's recommendation. Health Occupation Essentials and Medical Terminology are recommended to aid seamless transition into the program. Throughout the class, instructors will evaluate students on the basis of written test scores, mastery of clinical skills, and professionalism and participation in clinical opportunities. It is expected that students attend all 48 hours of the clinical practicum and 100 hours in the classroom to qualify for graduation. The course is available as an after-school program and students receive 1 elective credit. Course topics include, but are not limited to, oral hygiene, toileting, exercise, infection control, communication skills, client advocacy, measuring vital signs, professionalism, and eating and hydration.
Address: 2650 E. Northern Lights Blvd. Anchorage, AK 99508
Phone: (907) 742-4136 or 742-8901
Fax: (907) 742-8907
Caregiver Training Academy
The nursing assistant course at the Caregiver Training Academy is designed to train individuals in the basic skills needed to provide patient care in a variety of health care settings. The course combines classroom instruction with hands-on experiences in the lab, and skills practice in a clinical setting. Applicants do not need to have a high school diploma. However, they must demonstrate a minimum eighth-grade reading competency. Other requirements include proof of immunization, a state background check, fingerprints, passport photo, a physical exam, and a completed application. In addition to tuition, students are expected to cover the costs all enrollment tests.
Website: https://www.facebook.com/pages/Caregiver-Training-Academy/168823373134125
Address: 203 West 15th Ave. #104 Anchorage, AK 99501
Phone: (907) 258-0535
Providence Transitional Care
Providence Transitional Care trains prospective employees on an as needed basis. In accordance with the Alaska Board of Nursing's requirements, the program includes classroom theory reinforced with hands-on practice throughout the classroom, followed by opportunities to care for patients during the clinical practice. Successful graduates are eligible to take the state's nurse aide competency exam and commence employment at Providence Transitional Care. Qualified nurse instructors cover topics such as client advocacy, communication skills, concepts of mental health, medical terminology, anatomy and physiology, infection control, personal hygiene, toileting, vital signs, and observation and reporting. Use the contact information below to submit your name for upcoming courses.
Address: 910 Compassion Cir. Anchorage, AK 99504
Phone: (907) 212-0268
Fax: (907) 762-0263
Alaska Job Corps
Alaska Job Corps offers the certified nursing assistant program to youths 17 to 24 years old. The state-approved training prepares graduates for the state nurse aide competency exam for employment in acute care and long-term care facilities. Job Corps affords students the opportunity to complete the program at their own pace, which could be from 9 to 15 months. Alaska's Job Corps has on-campus housing available for students. The program covers living expenses as well as an allowance for students. Career planning workshops, on-the-job training, and job placement assistance are available to all graduates. Other benefits include meals service, driver's education, health and dental care, clothing allowance, and the opportunity to earn a GED for students who did not complete high school. Tuition is free.