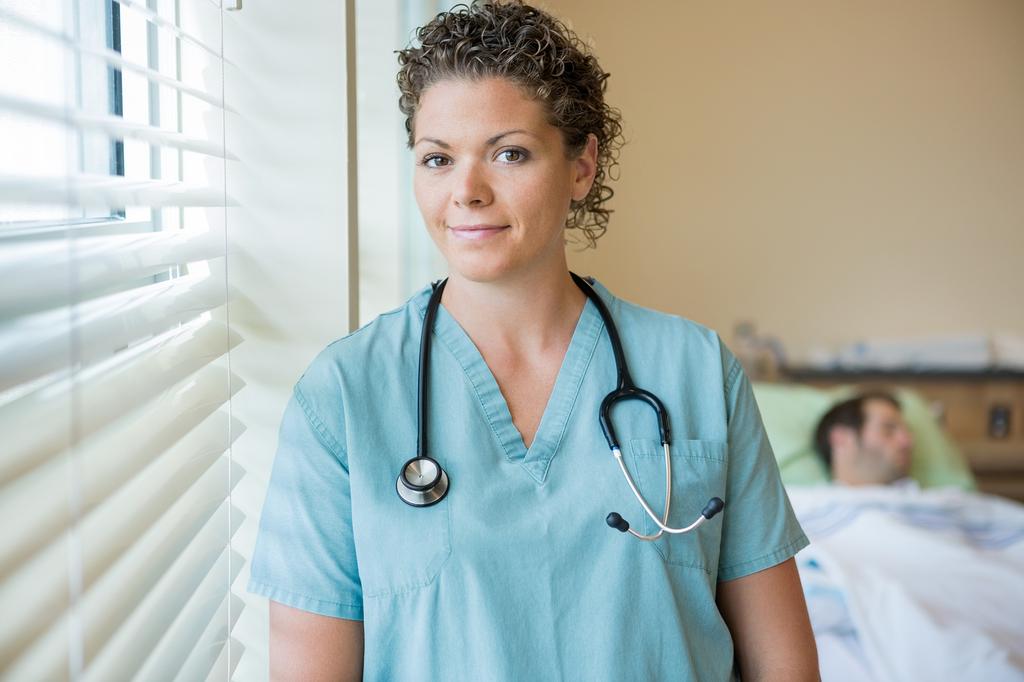 CNAs are in great demand in California, and you can become one in a few short weeks. With just 160 hours of training in San Jose, you can get certified and turn your life around for the better. The California Department of Health governs training and certification and requires all prospective nurse aides to obtain certification and placement on the registry before providing services at licensed nursing homes and long term care facilities. Apart from completing the training requirements, you'll need to have a clean criminal record, pass a physical exam, and pass the state's certification exam comprising of a written and skills test. Check out the list of state-accredited nurse aide training providers below and contact them to learn about specific requirements for entry.
Evergreen Valley College
Register early for entry into the nurse aide training program at Evergreen Valley College. The intensive training focuses on the tasks nurse aides perform under the supervision of a licensed nurse. Course topics include environmental safety, hygiene, feeding techniques, patient transfers, vital signs, basic nursing principles, bed making, range of motion, cultural awareness, patient rights, death and dying. The duration of the program is approximately 8 weeks. Students will meet Mondays through Wednesdays for the first three weeks for 4 hours daily. Week four classes will cover mandatory skills lab on Monday or Tuesday. The clinical session will begin in week five. Classes meet every Monday and three Thursdays. Graduates are eligible to take the state certification exam.
Admission criteria:
A high school diploma or GED
Social security number or Tax ID number
Must be able to pass a background check
Have current Basic Life Support for Health Care Providers
Obtain health clearance including a physical exam and TB skin test
Background clearance is conducted in-house after admission to the program
Must be able to communicate clearly English
A grant will cover uniform, textbook, CPR, certification exam fee, and end-of-semester clinical gift. Students must cover the cost of health exam and TB test or chest x-ray.
South Bay School of Nursing
South Bay's nurse aide training prepares students for California State Certification. Students complete 150 hours of combined clinical, lab, and classroom training in order to prepare for their roles as nurse assistants. After 100 classroom training, students transfer to a licensed nursing facility to complete 50 hours of hands-on training, caring for residents. Course topics include body mechanics, nutrition, communication skills, vital signs, anatomy, medical terminology, patient transfers, and personal care skills. Instructors also help students prepare for the exam, ensuring they understand the 21 competencies required for the skills exam. Day, evening and weekend classes are available. Weekday classes meet 8:00 am to 2:30 pm. The evening classes meet from 3:30 pm to 8:00 pm. Weekend classes meet Saturday and Sunday from 8:00 am to 4:30 pm.
Admission criteria:
Be at least 16 years old
Have English and math skills at a fifth-grade level or higher
A valid California ID and social security card
Pass the fingerprinting and criminal background screening
Have no felony convictions
Financial aid is not available for this program.
Address: 1580 Oakland Road, Suite C-106 San Jose, CA 95131
Phone: (408) 564-7242
Fax: (408) 564-7079
Email:c106@gmail.com
Bay Area Medical Academy
The Nursing Assistant program at BAMA Institute prepares adults for the delivery of direct patient care in long-term care facilities, home health care, hospitals, and other medical settings. The training will include two weeks of theory and practical training in the classroom and four weeks of offsite training a skilled nursing facility. An optional 8-hour readiness module facilitates work-directed activities that help students transition to financial independence. There will also be preparatory training for certification with the California Department of Public Health (CDPH). Graduates will be eligible to sit for the state certification exam. The duration of the program is six weeks.
Admission criteria:
Be 18 years or older
A high school graduate or equivalent
Pass an English test with a score of 70% or higher
Attend a program orientation
Submit sealed official transcript of high school and any post-secondary coursework
Tuition is $1,740.00. Other expenses for the registration fee, textbook and manuals, uniforms, ID cards, CPR fee, and State exam will bring the total program cost to $2,208. Public funding may be available through the Veteran GI Bill®, the Workforce Innovation and Opportunity Act (WIOA), and the Department of Rehabilitation. A flexible payment plan is available for all students.
Address: 31 N. 2nd St., Suite 250, San Jose, CA 95113
Phone: 415-508-5404
Fax: 415-358-5997
Nurse Builders Academy
The nursing assistant program at Nurse Builders Academy includes theory and practical instruction to prepares students for state certification. Areas of study include the Role and Responsibilities of Nursing Assistant, Patient Care Skills, Observation and Charting, Patient Care Procedures, Body Mechanics, Communication and Interpersonal Skills, Death and Dying, Residents Rights, Patient Care Procedures, Nutrition, Patient Care Procedures, Vital Signs, Emergency Procedures, and Rehabilitative Nursing.
Admission criteria:
Be 16 years or older
Submit a completed application for admission
Pass the entrance exam with a score of 70% or better
Demonstrate English and Math skills at the 5th-grade level or higher
Sign the Enrollment and Financial agreement
Have a valid state ID and social security card
Pass a TB screen performed by a licensed physician
Complete a satisfactory live scan/fingerprinting criminal background screening
A flexible payment plan is available for all students.
Address: 1825 De La Cruz Blvd., Suite 105, Santa Clara, CA 95050
Phone: (408) 970-5025
Fax: (408) 970-5005
E-Mail: nursebuilders@sbcglobal.net
Other CNA classes in San Jose include:
Silicon Valley School Of Nursing
Address: 1620 Oakland Rd. ; Ste-D 100, San Jose 95131
Phone:(408) 392-0811
St. Francis Career College
Address: 749 Story Rd. #50, San Jose 95122
Phone: (408) 286-8903