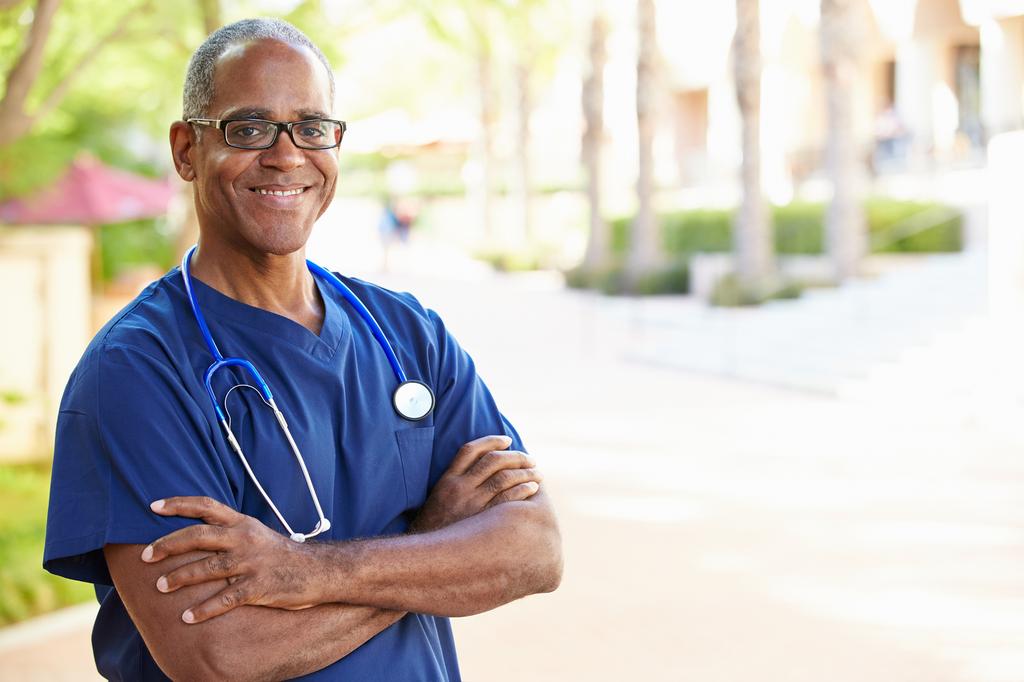 In accordance with federal guidelines, Arkansas' Department of Health and Human Services requires nurse aides to obtain training and state certification before volunteering or working for compensation at long term care facilities. The DHHS has an established curriculum, which requires all state-accredited training providers to facilitate a minimum 90 hours of combined classroom and hands-on instruction. Over the course of three to eight weeks, facilitators teach basic nursing procedures, respect and sensitivity for patients, and communication and relationship building. After fulfilling the training requirements, graduates can challenge the state nurse aide competency exam, administered by Prometric. Following is a list of approved training providers in Little Rock, AR.
AR Nursing Assistant Academy, LLC
Arkansas Nursing Assistant Academy's 90-hour nurse assistant curriculum is approved by the Arkansas Office of Long Term Care. The blended classroom, lab, and clinical program prepare students for the CNA Certification Exam. Through a series of demonstrations, lectures, presentations, and interactive discussions, licensed instructors impart knowledge of basic nursing skills, nutrition, communication, infection control, observation and reporting, vital signs, medical abbreviations, medical terminology and much more. After meeting the requirements of the classroom curriculum, students continue training at one of the school's partners for the clinical rotation. Graduates receive a nurse aide and CPR certificate after completion and are eligible to challenge nurse assistant evaluation for state certification.
Address: 425 N University, Little Rock, AR 72205
Phone: (501) 666-1825
Dr. Emma K Rhodes Education Center
At the Emma K Rhodes Education Center, you can complete CNA training in just three weeks. Graduates get all the skills and knowledge they need to succeed on the state exam and fulfill their roles as entry-level nurse assistants after obtaining state certification. Many graduates use the training as a stepping stone to a career as a licensed nurse. Financial assistance may be available for qualifying students.
Address: 1917 Wright Ave. Little Rock, AR 72202
Phone: (501) 372-5490
Little Rock Job Corps Center
Nurse aide training is a popular course at the state of the art Job Corps Center in Little Rock. The Arkansas Office of Long Term Care-approved curriculum equips students with employability skills that prepare them for a rewarding career caring for others. Upon completion of the 90-hour training, graduates can challenge the state certification exam and begin working in hospitals, nursing homes, long term care facilities or home health agencies in Little Rock.
Address: 6900 Scott Hamilton Rd., Little Rock, AR 72206
Phone: (501) 618-2500
Southeast Arkansas College
The Nursing Assistant/Home Care Aide program at Southeast Arkansas College emphasizes safe and effect patient care in the home and healthcare environment. Students learn basic nursing skills and how to assist clients with the activities of daily living. They learn to record blood pressure, respiratory rate, and pulse rate, make beds, apply the principles of proper body mechanics, serve meals, assist with mobility, use assistive devices, and bathe and dress clients. Basic anatomy and physiology, medical terminology, and infection control are also included in the course. Students have opportunities to develop clinical skills in a hospital-type laboratory followed by clinical hours in a long-term care facility. A Home Care Aide Certificate of Completion will be awarded to students who complete 48 hours of the program. Students who complete the entire course will receive a Nursing Certificate of Proficiency and will be eligible to take the state competency exam for  Arkansas State Certification as a Nursing Assistant. The program is open for enrollment in the Spring, Fall, and Extended Summer sessions and runs for 8 weeks. The duration of the Saturday program is 10 weeks. Applicants must meet the general admission requirements for the college, earn a reading score of 16 on the ACT or a reading score of 70 on the COMPASS, secure the approval of the Allied Health faculty advisor, and complete the department's application form. Tuition for the program is $714. Other expenses include books ($157.75), uniforms ($60), clinical placement ($110), and licensure exam ($79).
Address: 1900 S Hazel St, Pine Bluff, AR 71603
Phone: 870-543-5900
St. Vincent Health System
St. Vincent Health System is another state-approved trainer that sponsors training several times a year. Contact them using the provided number to find out about upcoming class schedules.
Address: Two St. Vincent Circle, Little Rock, AR 72205
Phone: (501) 552-4890