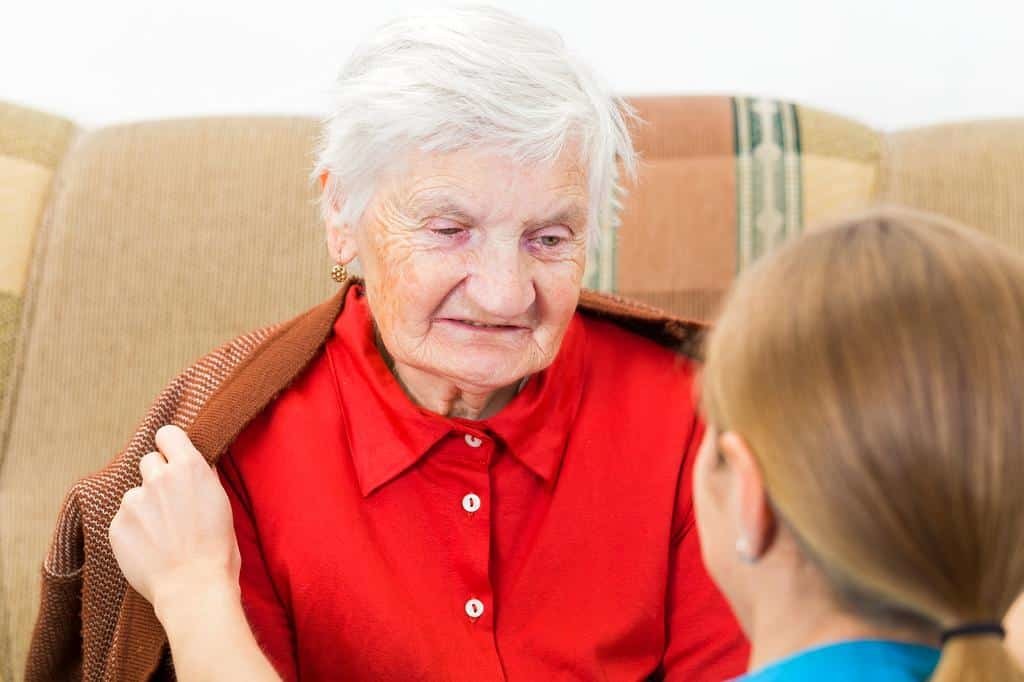 Certified Nursing Assistants are health care professionals who provide an invaluable service to patients who are ill, disabled or injured. In the State of California, the Department of Public Health certifies new nurse aides who complete an approved training program and pass the California Nurse Aide Certification Exam. CNAs work in hospitals and long-term care facilities and their duties depend on the setting. Common responsibilities include ambulatory care, recording fluid input and output, running errands, answering call lights, taking patients vital signs, emptying catheter bags, replenishing medical supplies, and light housekeeping.
A+ Health Care Training
A+ Health Care Training prepares nurse assistant students to fill the role of a direct care worker who works under the supervision of a licensed nurse. The state-accredited program includes instruction in the classroom and lab as well as clinical experiences in a skilled nursing facility. Course topics include infection control, range of motion exercises, vital signs, personal care skills, nutrition, communication and interpersonal relationships, body mechanics, safety procedures, and hospice care. The registration fee of $200, social security, and driver's license are required for registration. A+ offers weekday, evening, and weekend classes. The weekday class sessions are Monday through Friday from 7:00 am to 3:30 pm for 5 weeks. Evening classes meet Monday through Friday from 4:00 pm to 9:00 pm for 9 weeks. The weekend classes are Saturday and Sunday from 7:00 am to 3:30 pm. A bi-weekly payment plan is available for all students.
American Red Cross
The American Red Cross prepares adult students for an entry-level career in health. The nurse assistant program provides opportunities for students to gain those skills that are in-demand in a fast-growing industry. Students learn how to provide basic care, assist patients with bathing, dressing, toileting and other personal tasks, and monitor patients to detect significant changes in their physical and mental condition. Course instructors are experienced long-term working professionals who are LVNs or RNs. Class size is limited to 15 students per instructor. The program runs for 28 days and includes 100 hours of hands-on practice in a long-term care facility. Applicants must be 16 years or older to enroll. Tuition is $1,500 and includes CPR, First Aid and AED, lifetime membership as an ARC NAT graduate, NA pin, textbook, student handbook, and clinical supplies, resume workshop, CNA exam fee, and job placement support.
St. Jude Nursing School

St Jude's nurse assistant program meets the State of California and OBRA requirements with 150 hours of classroom and clinical instruction. The course prepares students for the nurse aide competency evaluation for state certification. Students learn the role of the nursing assistant and develop basic nursing skills and competencies. They will be able to measure vital signs, prep patients for physical exams, collect patient data, and assist nurses with patients' care by the conclusion of the program. Enrollment in the five-week program requires a TB test and up-to-date immunization.
Van Nuys Adult School
The Nurse Assistant (Long-Term Care) program at Van Nuys Adult School provides an overview of nutrition, medical terminology, anatomy, physiology, and diseases and disorders to prepare students for a career in health. The curriculum emphasizes infection control, safety principles, the philosophy of nursing and the meeting the psychological and social needs of patients. Students must complete the program's requirements of 110 clinical hours and 60 theory hours to graduate and become eligible to take the state certification exam. Applicants must complete medical terminology, have an 8.0 reading level, no criminal record, and obtain TB clearance. A social security number and a current CPR Healthcare Provider Card are some other requirements for admission. The cost of the program is $850 including registration, books, fingerprinting, uniform, supplies, and insurance.