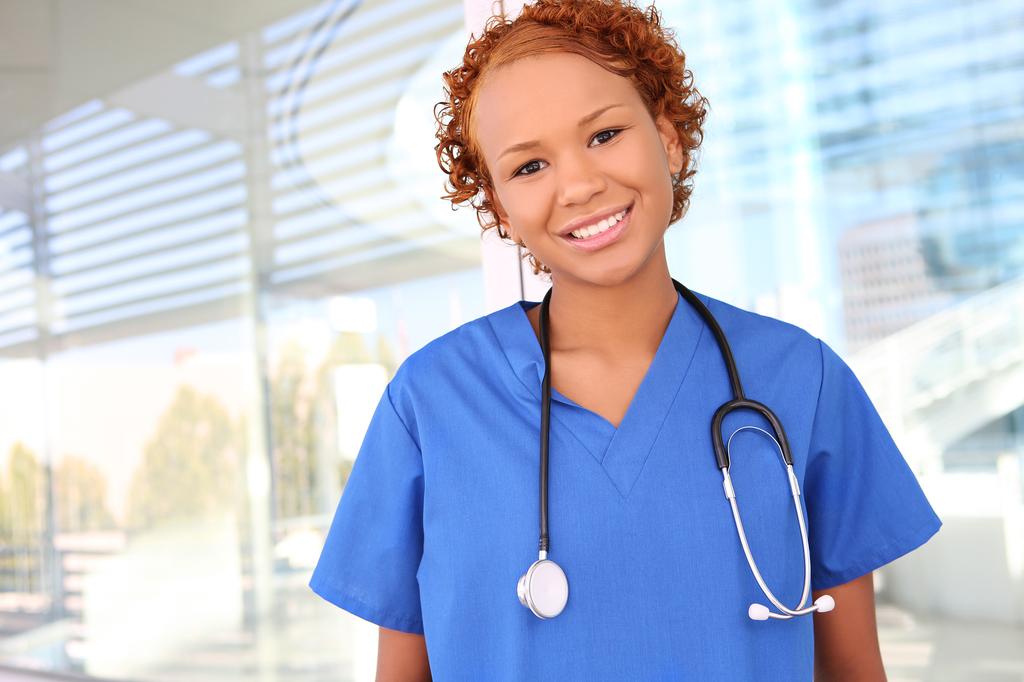 The Department of Health or State Board of Nursing manages the certification and registration of nurse aides in most states. The process of applying for certification varies by state. However, most states require applicants to complete an accredited training program, pass the nurse aide evaluation and clear a criminal background check before issuing a license. Although you can complete training and testing in a matter of weeks in some jurisdictions, the criminal background check can prolong the approval process. According to federal regulations, state boards must complete this vital step for all applications as a means of promoting public safety.
If you want to become a certified nursing assistant, a background check could disqualify you if you have a prior felony conviction. However, there is some hope as most states handle positive hits on a case-by-case basis. Your state board, must by law, issue a Denial of Licensure Notice if you're guilty of one of several serious crimes, but you can apply for an exemption for all other issues. The following points will help to answer some of your questions relating to the application process. It is always best to gather all the information needed to know where you stand before investing any time and money into your nurse aide education only to find out that you cannot practice.
Related: CNA Classes by State
How Having a Criminal Conviction Could Affect Your Prospects
Many healthcare employers must, by law, request a criminal background check to ensure patient safety. A criminal conviction, whether felony or misdemeanor, will trigger the need for a further investigation of your application.
As a prospective nurse aide, you will need to provide additional information with your application for any "yes" answers to the background questions related to criminal convictions or moral conduct. Apart from submitting court documents and remedial actions, you might need to attend an interview to clear any doubts.
Convictions That Result in Denial of Certification
There are some convictions that result in automatic disqualification of certification. Although there are some variations by state, common convictions that result in denial of licensure include:
Murder, voluntary manslaughter, or mayhem
Assault with intent to kill or to commit sexual assault or mayhem
Sexual assault, statutory sexual seduction, incest, lewdness or indecent exposure, or any other sexually related crime that is punished as a felony
A crime involving domestic violence that is punished as a felony or misdemeanor;
Abuse or neglect of a child or contributory delinquency;
A violation of any federal or state law regulating the possession, distribution or use of any controlled substance or any dangerous drug
Abuse, neglect, exploitation or isolation of older persons or vulnerable persons,
Any offense involving fraud, theft, embezzlement, burglary, robbery, fraudulent conversion or misappropriation of property
Any other felony involving the use or threatened use of force or violence against the victim or the use of a firearm or another deadly weapon
Convictions That Do Not Impact Your Application for Certification
If your conviction is expunged, sealed, vacated, or reverse, you might be eligible for certification. Some crimes committed as a juvenile may be exempt. It may not be necessary to disclose the details of a sealed, reverse, vacated, or expunged record to a CNA or nursing program administrator. Check with your Board of Nursing's requirements for your state to understand how it applies to you. A reminder: disclose all convictions to the Board of Nursing and be guided by them for your application for nurse assistance or nursing schools.
Conduct A Background Check on Yourself
A good starting point would be to determine what's actually on your record. Conduct a background check on your own to contact the court where the conviction was upheld to request a copy of the records. If you go the route of the background check, you should use the same source that your state Board of Nursing will use. Do not use the quick background check offered by online agencies. The results may be faster but the reports are not way as complete as the one requested by the Board of Nursing. Your background check must include a check of local law enforcement as well the Federal Bureau of Investigation.
What The Department of Health Considers
The Board of Nursing or Department of Health will consider several factors before issuing nurse aide certification. The type of conviction, as mentioned previously, is a main priority. If you've committed crimes against the vulnerable population, such as seniors and disabled members of society, your change may not be favorable. The possession and use of controlled substances may also be cause for concern. The number of convictions on your record and the timeframe between your conviction and application for a license are some other factors. Finally, the Board will review your efforts to rehabilitate. Any documents that you can submit to demonstrate that you will not repeat those acts that led to your conviction will work in your favor.
Be Honest
The state's application for licensure and certification will request details about your history, including:
Details about any convictions
Past actions taken against you in another state, including denial of licensure and certification
Details of mental or physical illness or chemical dependency, which could impair your ability to make sound judgments.
It is critical that you provide honest and accurate information on your application for licensure. Disclose all convictions – some may not affect your approval for certification. Don't try to cover up or make light of any of them as the criminal background check will unearth the details (now or sometime in the future), and it could affect your certification and employment opportunities.
Indicating "yes" to any questions about past convictions does not automatically invalidate your application. The state board will first gather more information and may schedule an administrative proceeding before making a decision to grant or deny approval of your application.
Submit Supporting Documentation
Criminal convictions delay the approval of your application for certification. However, there are some things you can do to expedite the process.
Keep the following documentation on hand and be prepared to submit to the board of nursing when requested:
A certified copy of conviction orders
Proof that you fulfilled all court ordered requirements (paid fines and restitutions or letter from the probation officer)
Compose a letter explaining the events that led to the criminal conviction. Stick to the facts only; do not make excuses
Submit a letter of rehabilitation to indicate the steps you have taken for self-improvement. These include any counseling sessions with dates, recovery programs, letters of recommendations from employers, etc.
The board may approve your application based solely on the documentation provided. If they need additional information, they will schedule an informal fact-finding session before making a final decision. After the hearing, they will either approve the application, approve it with conditions or deny the application.
Also see: CNA Requirements by State
Criminal Convictions and Employment
State laws require operators of nursing homes, hospice programs and assisted living facilities to obtain a criminal background check of new hires within 30 days of employment. Criminal convictions related to instances of abuse or neglect will serve as immediate barriers to employment. Other criminal convictions, such as possession of marijuana, hazing, prostitution and traffic violations may not disqualify you from employment. However, it pays to keep in mind that each employer will have their own policies for approving or denying an application for employment.
If the employer denies your application for employment based on your criminal historical record, they must provide you with a copy of the criminal convictions report.
Closing Thoughts
Your conviction remains on your licensure and employment record even if you've had your civil rights restored or pardon granted. Therefore, you must reveal your conviction on any application for licensure or employment.
Also see: Financial Aids & Grants for CNA's