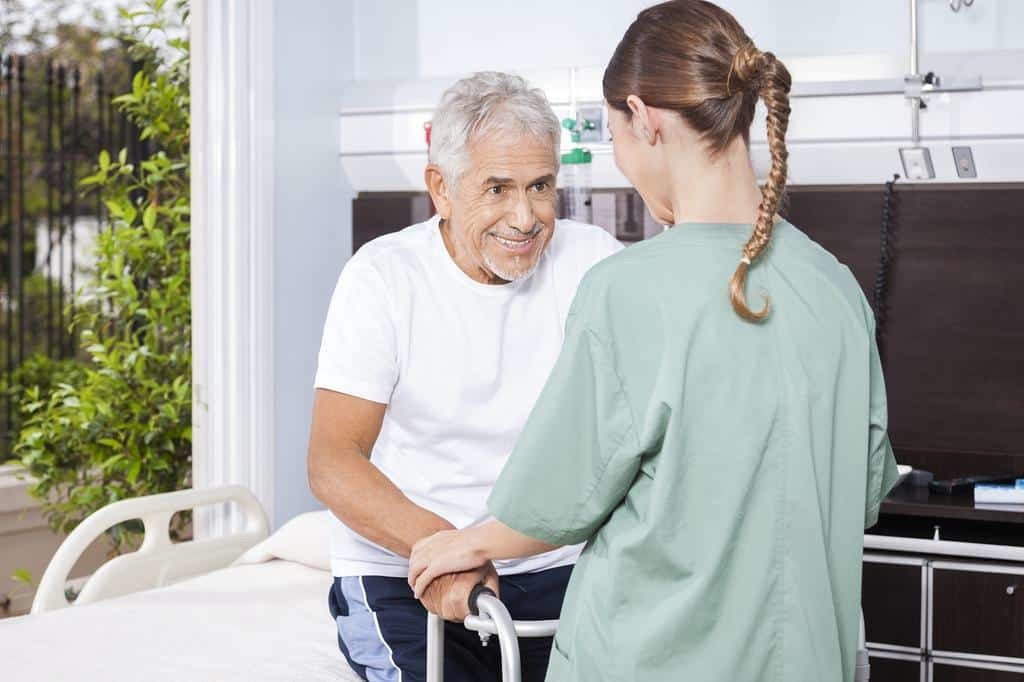 Colorado offers several free training opportunities for anyone interested in becoming a certified nursing assistant. Long-term care facilities, including those in Longmont, CO, sponsor training to recruit new employees. High school students also benefit from free or low-cost training through several career centers. State-approved nursing assistant programs must offer at least 75 hours of lecture and clinical training before applying for the competency evaluation for placement on the Nurse Aide Registry. Certification as a nursing assistant is a prerequisite for continued employment at a Medicaid/Medicare facility and admission to most nursing programs. Many CNA graduates work in the entry-level position while they continue their education in pursuit of a nursing degree.
Career Development Center
Students enrolled in the nursing assistant program at the Career Development Center receive the training to care for patients in acute care and long-term care settings. The program is targeted to mature students who are at least 16 years old and have an interest in caring for others. The curriculum includes basic theory and practical skills for students to succeed on the Colorado State Board Exam for nursing assistants. A clinical experience, to develop hands-on skills, takes place outside the classroom under the supervision of a licensed nurse. Applicants must update all immunization and vaccination shots and pass a background check. Anatomy and physiology are prerequisite courses. Tuition for the 1-credit course is $50.
Life Care Center of Longmont
Life Care Center of Longmont offers free CNA training and full-time employment to successful graduates. The facility-based training is available on an as-needed basis, so interested persons should contact the administrator for upcoming schedules. Space is limited, so it is important to apply early. Graduates are eligible to take the state competency evaluation to become a Certified Nurse Assistant. The combination classroom and clinical training cover basic nursing skills, patient safety, role and responsibility of a nursing assistant, vital signs, rehabilitative and restorative care, laws and ethics governing practice, and patients' rights. The clinical experience provides opportunities for hands-on patient care under the supervision of a licensed nurse. Full-time associates benefit from medical, dental, vision, life and short-term disability coverage, paid vacation, holidays, and sick leave, and 401(k).
Compass Nursing Arts
Compass Nursing Arts facilitate a nursing assistant program that is approved by the Colorado State Board of Nursing. Interested persons can register Tuesdays and Thursdays from 4:00 pm to 7:00 pm and Mondays and Wednesdays from 7:00 am to 10:00 pm. Compass Nursing offers highly skilled and caring instructors and the use of high-quality blood pressure and stethoscope kits that students can use to practice at home. Flexible day, evening, and power schedules are available. Day classes meet from Monday to Friday from 8:30 am to 2:00 pm for two weeks. A Day Flex schedule allows for the completion of 15 hours of the program in an online format. The Power All Day schedule lets students complete the classroom training in one week plus clinical hours. Classes meet from 8:30 am to 5:00 pm. Applicants must register and pay the tuition in full or deposit $285 to reserve a spot. The balance must be paid before the first day of class. Tuition is $875 and includes a workbook, textbook, class handouts, and use of gait belt, supplies, and equipment in the lab. Students must cover the expenses for a background check and drug screen, scrubs, TB test, vaccination, and the state test, which is available on site.
Brighton High School
The CNA program at Brighton High School is targeted to high school students who are interested in a career in health. The curriculum equips participants with the skills to care for patients in hospitals, nursing homes, and long-term care facilities. Skills include personal hygiene, nutrition, vital signs, and safety. Students must attend all classes and clinical session – no more than three absences are allowed, and the instructor must be aware of any intended absences in advance. Students must arrive on time to all classes and clinical training. Tuition is $200 – due within the first 6 weeks of class. The fee covers lifetime background check, workbook, supplies, skills video, and registration for the state board exam. Other requirements include stethoscope, blood pressure cuff, and scrubs.