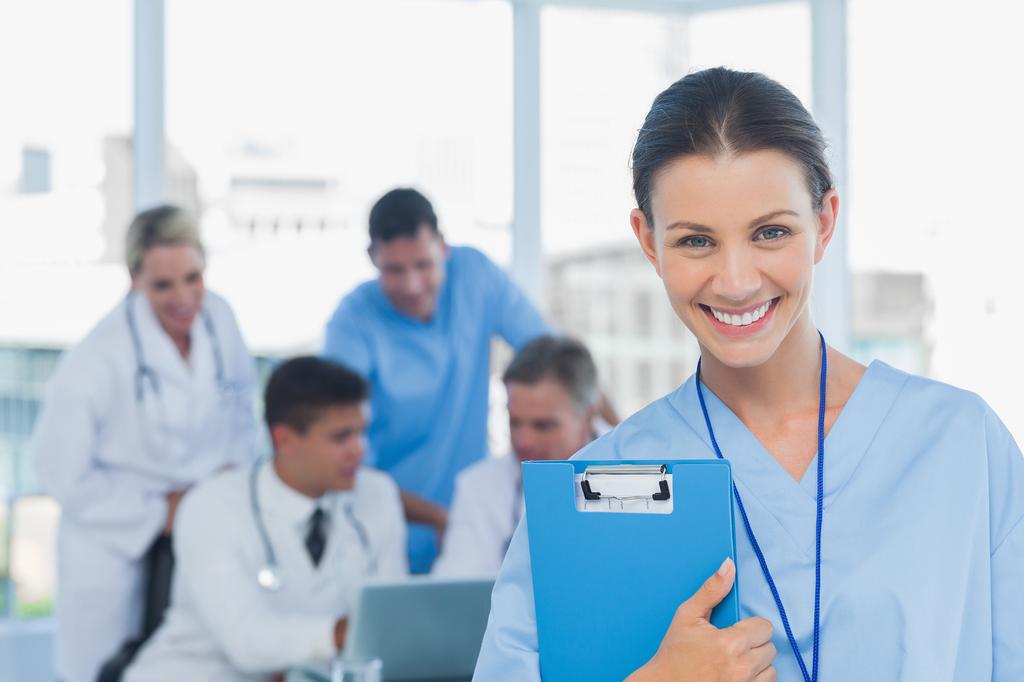 A Certified Nursing assistant is different from a Medical Assistant. Both occupations involve working with patients of all ages and physical conditions alongside nurses and physicians in a medical setting. However, a CNA's duties are more specific. They assist nurses by taking the patient's vital signs, doing prep work, assisting the patient with personal hygiene and other direct care activities to patients who may need constant assistance. A CMA's duties, on the other hand, are more procedural and administrative. Both professionals may work entry-level positions in similar environments, but the certification requirements vary.
License Requirements for CNAs and Medical Assistants
Federal and state regulations govern the certification and licensure of CNAs. They must complete a minimum 75 hours (varies by state) of state-accredited training and pass a nurse aide competency evaluation to obtain certification to work. The training and certification differentiate a CNA, who can work at a licensed nursing facility, from a nurse aide who performs duties similar to a medical assistant.
There are legal requirements for medical assistants to obtain certification. However, those who pursue formal training and certification have a distinct advantage career wise. The American Association of Medical Assistants along with the Association of Medical Technologists oversees the certification of medical assistants.
Training Requirements for CNAs and Medical Assistants
Prospective MAs can complete accredited training programs in one to two years based on the institute and schedule. Technical schools, universities, private institutes, and community colleges offer the training in both online and traditional formats. Medical assistant programs divide the coursework into classroom and hands-on learning where students put in the required clinical time.
CNA training is typically shorter than medical assistant training lasting from four weeks to several months, according to the place of study. Community colleges, nursing homes, hospitals, private institutes and vocational schools facilitate the training and teach students how to provide direct patient care, communicate with patients and members of the medical staff, ensure patient safety and support nurses with various duties. Nurse aide students must also complete clinical training in addition to classroom and lab time.
Roles and Responsibilities of CNAs and MAs
A medical assistant's responsibility may cover some of the duties similar to nurses' assistants. However, they also perform a variety of non-medical assignments, such as answering the phone, filing, scheduling appointments and other administrative tasks. Their medical responsibilities include drawing blood, collecting medical histories, physical exams, preparing equipment for use, sanitizing exam rooms, and checking vital signs.
A CNA's role primarily revolves around the patient by assisting with direct care and physical activities. They assist with patient therapy, care for wounds, transfer patients and ensure their comfort and safety. They observe the patient carefully during their daily interactions and report inconsistencies to their Registered Nurse supervisors.
Job Outlook, Employment Opportunities, and Salaries
Medical assistants work in clinics, private practices, and urgent care centers. Through these varying agencies, medical assistants interact with patients of varying ages and conditions. Some medical assistants pursue specialized training to earn more. Areas of specialty include general practice, obstetrics, pediatrics, nutrition, geriatrics, and podiatry. Medical assistants must pursue additional training in order to advance to other careers. The job outlook for medical assistants for the period 2012 to 2020 is 31 percent, a full 10 percent higher than the outlook for nurse assistants. They also earn slightly more than nurse aides with an average salary of $13.75 per hour or $28,834 per year.
Nurse aides work in hospitals, nursing homes, home health care agencies, long term care facilities and hospices. As a nurse aide, you can attend additional training programs to administer medication and perform a wider variety of roles. Many nurse aides go on to become registered nurses or licensed practical nurses. However, both career paths require further education. According to the Bureau of Labor Statistics, the median annual salary for nurse aides is $11.54 per hour, or $24,010 per year and the job outlook is positive with a projected growth of 21 percent between the years 2012 to 2020.