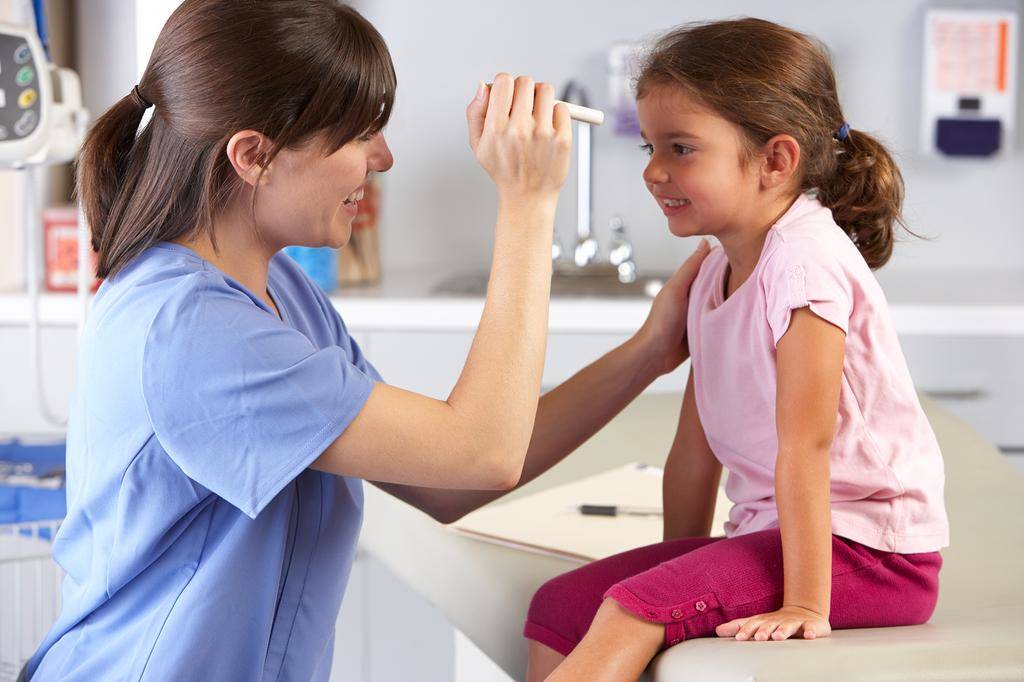 Certified nursing assistants (CNAs) play a crucial role in patient care. They attend to the fundamental needs of patients or residents, freeing the nursing staff for those duties that require advanced education and skill. Like other healthcare professionals, CNAs can pursue several career paths and work in areas beyond the traditional hospital or long-term care facility. So where do CNAs work? They can pretty much work in any facility that provides health care. They can also work in scientific research depending on their experience and education. Always keep in mind that CNAs must work under the supervision of a licensed practical nurse or registered nurse since they cannot practice on their own. The following highlights some of the places CNAs work and may include a few surprises.
Hospitals
This is one of the obvious places where CNAs work. Administrators here typically hire experienced nursing assistants or provide special in-house training for CNAs to operate in the fast-paced, complex environment. These jobs are the most sought after as the pay and benefits are good and there are opportunities to work with an extensive team of health care professionals. Hospital CNAs have a unique opportunity to develop skills in varied specialties as they move from one department to another. They can switch from pediatrics to surgery, emergency, the maternity ward, or obstetrics. Job openings are limited as the turnover rate here is much lower than other health care facilities. Requirements for employment include a high school diploma, CPR certification, at least 6 months experience as a CNA, and knowledge of aseptic techniques and wound care.
Hospital CNA duties include:
Establishing relationships with patients and families
Taking and recording vital signs such as temperature, blood pressure, and pulse
Assisting patients with the activities of daily living
Collecting medical information for the patient's record
Maintaining a safe and clean environment
Transporting patients to different areas of the hospital
Transporting medical equipment, supplies, and specimens
Supporting members of the health care team in the delivery of care
Reporting urgent information to physicians and nurses
Nursing Homes
A nursing home is another common place where CNAs work. However, most people considering this career path are hesitant about working with patients who need long-term care. Providing direct care services requires patience and compassion, and if you're not ready for the commitment and role as a long-term care provider, there are many other avenues to explore as a CNA. In nursing homes, you'll assist chronically ill patients with personal care and attend to almost all their needs. Many of them eventually succumb to their illnesses. Therefore, the job can be as emotionally challenging as it is physically. But the rewards are worth it when you know you're fulfilling a vital role, which goes beyond healthcare, in the lives of the patients you serve. The compensation for nursing home jobs can be up to 45% lower than those in a hospital. However, jobs are abundant and always available as the turnover rate is high due to the physical nature of the work, lower pay, injuries, and dissatisfaction. A nursing home job is a great place to start out; to gain experience in patient care and recover the cost of your training and certification through the reimbursement program offered by Medicare or Medicaid funded facilities.
Nursing Home CNA duties include:
Attending to residents' needs and comfort
Maintaining a sanitary nursing and patient care area
Lifting, turning, positioning, and transporting residents
Keeping patients dry and clean when they become soiled or wet
Meeting the personal care needs of residents
Assisting with nursing functions: vital signs, collecting specimens, turning patients every two hours, range of motion exercises, preparing and administering enemas, and catheter care
Assisting with the care of dying residents
Performing food service functions
Home Health Care
CNAs often work in patients' homes, assisting patients with mobility and performing personal care tasks that they cannot do for themselves. The CNA's role in this instance may overlap with that of a Home Health Aide. The job requires travel to the patient's residence where you will not only assist patients with bathing, dressing, toileting, and moving from one place to another, but also preparing simple meals and feeding your patient. The position calls for experience as you will have to perform your tasks with minimal supervision and assistance from other CNAs. You'll report to a nurse case manager and follow a prescribed patient care plan. Many CNAs prefer home health care as they work with one patient at any given time, so the pace is much slower than working in a hospital or nursing home. Initially, a job may not be readily available as they home health care agency will have to match you with a patient and the family.
Home Health CNA duties:
Assist with personal care activities such as dressing, oral care, bathing, and eating
Performing light housekeeping duties
Administering patients' prescribed treatment to them at home – wound care, change bandages, measure vital signs, and position and turn patients
Monitoring medical equipment such as oxygen supply equipment
Updating patients' health records
Maintaining a safety and healthy environment
Educating family members on best practices in case of a heart attack, stroke, or other emergency
Supporting the patient's nutritional requirements
Assisting patients with the use of equipment such as lift chairs, life beds, wheelchairs, and portable toilets
Assisted Living Facilities
Assisted living facilities/communities (ALF/C) house patients who are mostly independent and require minimal assistance with personal care. The clinical experience in many nursing assistant programs takes place in an ALF. If you perform well during the clinical experience, your first job may be at the same facility where you trained. Residents are mostly cheerful and in need of emotional support more than physical assistance. Working in such a facility may be rewarding if you like forming lasting relationships with seniors.
ALF/ALC CNA duties include:
Taking vital signs
Changing bed linens as needed
Escorting residents to the dining room, activities, physical therapy, etc
Keeping supervisors informed of residents' status
Responding to calls for aid
Promotion of residents' independence through continuous assessment of their status
Adult Day Care
The adult day care is a place where physically or mentally challenged residents spend their days and return to their homes when a family member is around to care for them – usually in the evenings. The residents do not reside in a facility, and many of them are not long-term residents. Administrators offer excellent incentives to reduce turnover as they prefer caregivers who are familiar with the residents' and the facility's routine. The duties are light and not as taxing as those of a nursing home or home health.
Adult Day Care CNA duties:
Meeting and greeting residents when they arrive
Measuring and recording vital signs
Monitoring residents and updating supervisors of any change in status
Serving meals at mealtime
Maintaining a clean and tidy environment
Social interactions with residents
Record the residents' activities throughout the day
Clinics
CNAs take patients' vital signs and provide basic care to patients who visit the clinic. Their responsibilities depend on the type of clinic, but generally, administrators may ask CNAs to assist with phlebotomy and EKG, which calls for additional certification. In this setting, you'll reap the financial rewards of your additional certification, and may have opportunities to advance your career with additional learning. The schedule may not be flexible and depends on the clinic's hours of operation. A high school diploma or GED and experience in healthcare may be required by employers.
Clinic CNA duties:
Measuring and recording vital signs
Greeting patients and updating medical records
Collecting specimens and sending to a lab
Assisting nurses and physicians with medical treatments
Physician's Office
Nursing assistants don't need certification to work in a physician's office – in some states. Doctors hire nurse aides to take patients' vital signs and for their observational skills, which can be valuable in such a setting. With certification in EKG and phlebotomy, a nursing assistant will be a valuable asset to any physician. The job pays well, better than nursing homes even, and is perfect for anyone who prefers to work standard daytime hours.
Physician's Office CNA duties:
Measuring and recording vital signs
Collecting and labeling specimens
Assisting physicians with medical exams
Cleaning and moving medical equipment
Helping patients get ready for a medical exam – undressing, etc.
Schools
Experienced CNAs may qualify for positions requiring the provision of school health services. In this setting, you'll work with students of varying ages, administering first aid when needed and communicating vital information to parents in case of an emergency. You work may also involve assisting impaired students with personal care and other activities. In this capacity, CNAs are referred to as paraprofessionals. Requirements include CPR certification, a high school diploma or GED, first aid certificate, and experience working in health care environment and with children.
School CNA duties:
Administering first aid to students and staff for minor injuries
Assisting with the assessment of illnesses, diseases, injurings, and health screenings
Assisting with the update of medical records
Reporting concerns to professional staffs for further evaluations
Communicating with patients regarding students' health issues
Maintaining a safe and clean office
Accompanying a student to the hospital as needed
Correctional Facilities
Prisoners are not excluded from the need for healthcare services. They need healthcare – from acute care to long-term care- and CNAs will have to work with nurses, physicians, and other healthcare professionals to attend to their needs. The position requires experience, knowledge, and a willingness to work with persons with different backgrounds and temperaments. Requirements include CPR certification, first aid, a good moral character, and a high school diploma.
Correction Facility CNA duties:
Assisting the physician or nurse with the examination and treatment of patients
Promoting health through education
Escorting patients to and from surgery
Assisting with wound care
Administering basic life support when needed
Cleaning the health care area, including instruments and equipment
Supporting patients with the maintenance of muscle tone
Restocking medical supplies
Providing other clerical assistance to the registered nurse
Outpatient Centers
Patients go to outpatient centers to receive same-day surgical procedures where they're discharged at the end of the day. These centers offer standard hours to individuals who cannot work the shift and nighttime hours available at other facilities. At an outpatient center, you'll work closely with nurses to help patients prepare for surgery and recover afterward. You must have good observational skills to detect possible adverse reactions and report to a registered nurse or physician. This position requires experience and a special certification in some cases.
Outpatient Center CNA duties:
Meeting and greeting patients as they arrive
Measuring and recording vital signs
Preparing patients for surgery
Cleaning medical equipment and instruments
Wheeling patients to the surgical ward
Assisting physicians and nurses with treatment
Mental Health Facilities
CNAs with special certification in dementia, substance abuse, and crisis management are valuable to administrators of psychiatric facilities. The mentally ill residents need round the clock care, so you must be willing to work shifts. The job involves working closely with unpredictable residents, so you must be emotionally mature, calm, patient, and a team player. The pay rate is excellent for CNAs who possess the special skills and abilities to work with mentally ill patients. Experience in health care, mental health training, intellectual maturity, and certification, and a high school diploma are some requirements.
Psychiatric CNA duties:
Providing physical support to patients such as lifting, escorting to and from activities, and restraining when needed
Assisting with personal hygiene such as bathing, toilet, dressing, and grooming
Assisting patients with meals
Maintaining a clean living environment such as making beds and cleaning spills
Providing nursing services such as bed baths, collecting specimens, measuring vital signs, and reporting signs of illness
Observing and assessing changes in behavior
Hospice
Terminally ill patients, who are expected to die within 6 months or less, require hospice care. They may receive care in their homes, nursing homes, special centers, and assisted living facilities. Hospice care requires the cooperation of a team of professionals working together for the patient's benefit. You must be emotionally stable to deal with death and dying and have excellent communication techniques and compassion for the patients you serve. Other requirements include a high school diploma, CPR and first aid certification, and experience in health care.
Hospice CNA duties:
Providing emotional support to the patient and family
Assisting the activities of daily living
Observing and recording vital signs
Reporting any emergencies to the supervisor
Following the written plan of care
Assisting with bedpan or commode
Administering enemas as directed
Changing bed linens
Communicating with the patient's family
Assisting with the administration of medication
Promoting mental alertness through communication and recreational activities
Maintaining and respecting the rights and confidentiality of the patient
These are just a few places where CNAs work. Some areas will require advanced training and certification. However, as a CNA, you should be adequately trained to perform your tasks in most medical settings and deal with all kinds of patients. The pay rate and rewards, hours, and responsibilities all depend on the facility, your experience, and education.